Spanish bars across the Costa del Sol are facing possible closure as spiralling costs and shortages of fish and beer threaten their ability to trade.
600 bars are in danger of going bust, following the 60 'chiringuitos' that have already gone to the wall.
---
Malaga's fishing strike and the downing tools of Spain's hauliers are to blame, according to the Beach Entrepreneurs Association.
Manuel Villafaina, president of the association, has warned that the majority of the 540 other beach bars are also at risk, if a resolution to the strike action isn't found.
"It is just the tip of the iceberg," he said.
An electricity price hike, as well as the industrial action, is worsening trading conditions for Spain's much-loved bars, Mr Villafaina said.
Mr. Villafaina told Spanish newspaper Sur.es: "There are already some beach bars that have closed.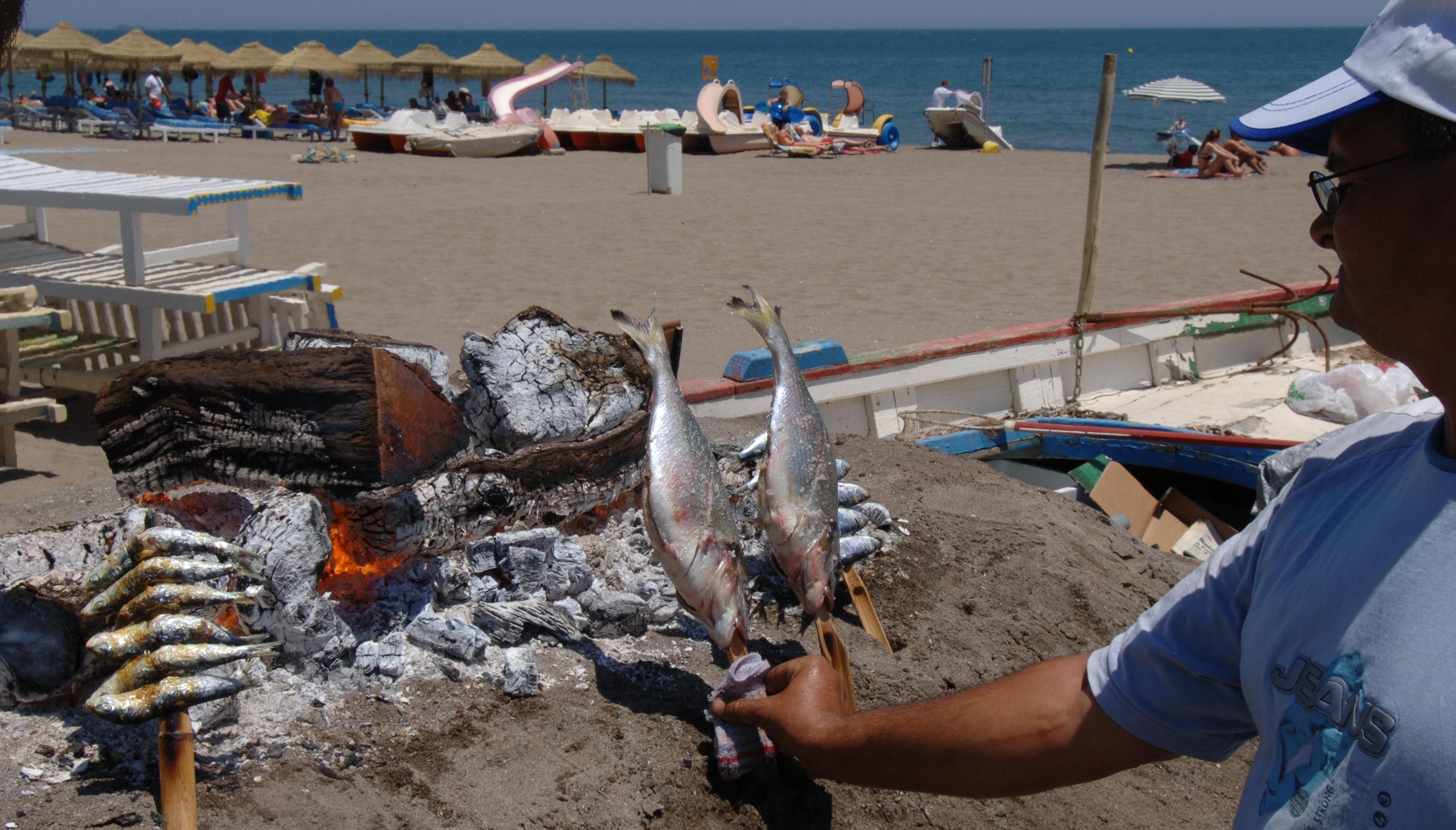 Fish being grilled on a Costa del Sol beach near Torremolinos. Fishermen in Malaga are currently on strike threatening the supply of fish for the summer season.
John Giles
"They are the ones that have just opened and have not had time to organise themselves, so they have preferred to close and postpone their start-up.
"But I'm afraid the rest are going to have to take the same path. The fruit, the vegetables, the sardines even the Italian ones are through the roof.
"Companies start losing money. So next week we will start to see a lot of closures."
President of the Association of Hoteliers MAHOS, Javier Frutos, said the transport strike was a significant worry.
"It is urgent to find a solution to this conflict," he said.
A Malaga fish restaurant has decided to shut its doors three days-a-week.
"We will return with the highest quality as soon as our boats return to fishing," a sign on the door said.
Major brewer Cruzcampo says it will have problems delivering beer if the strike goes on.
"We understand the claims of the carriers because they are problems that also affect us but we also ask the Government to find a solution," said a spokesman.
"We have been through two years of a pandemic and we are at a time when the economy must be reactivated as soon as possible and this does not help at all."