By Tom Evans
Published: 29/07/2022
-
15:20
Updated: 14/02/2023
-
10:47
The 24-year-old chased down Hayden Wilde to clinch victory in 50 minutes 34 seconds, beating the New Zealander by 13 seconds with Australia's Matthew Hauser three seconds further back.
World number one Wilde congratulated him before stepping aside, allowing the Englishman to cross the line alone.
---
A delighted Yee said: "I am just happy. Just bizarre that it's me doing this.
"I feel extremely grateful and proud to be a triathlete. It's an amazing day for triathlon and I feel super proud to be the winner of this event."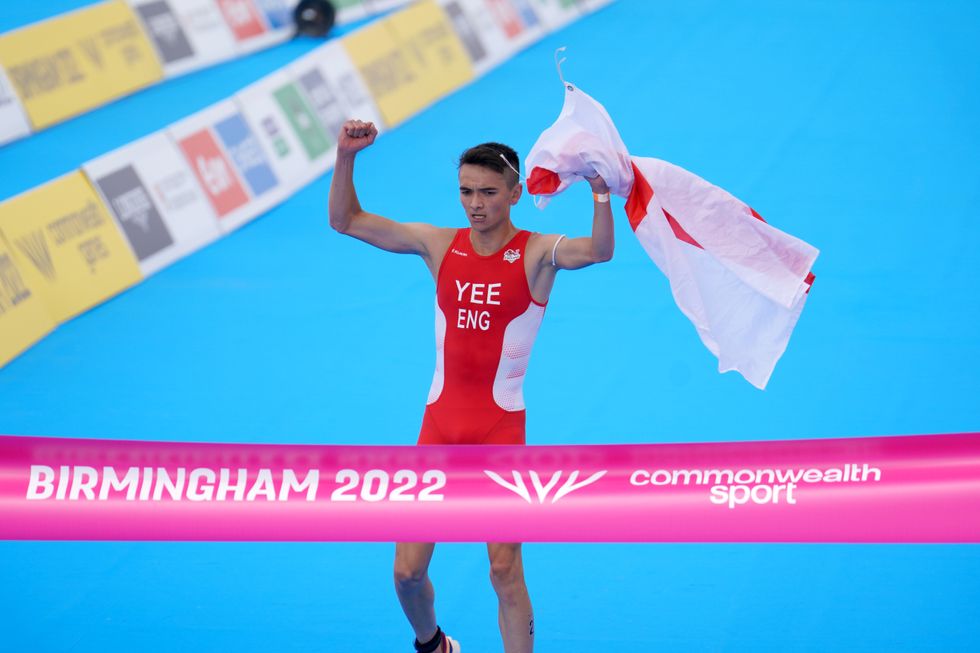 Alex Yee clinched the triathlon gold medal in Birmingham
David Davies
In the first day of the women's cricket event, Australia beat India by three wickets in their T20 match.
Georgia Taylor-Brown, representing England, won silver in the women's triathlon and Scot Beth Potter scooped bronze behind gold-medalist Flora Duffy, of Bermuda.
Taylor-Brown said: "Really hard, the swim start was odd. We didn't know what was happening, me and [gold-medal winner] Flora [Duffy] felt a bit mugged off. It was a bit chaotic.
"Flora said she was going to go on the bike and I went with her, although I am not sure I did her much good and I was a bit flat on the run, I just didn't have the legs.
"Considering how I felt before the race, I am just happy with a silver medal.
"It's quite muggy and sticky, they are tough conditions and the course is so hard on the run.
"But the crowd was incredible, it gave me goosebumps. It's special, but I am bored of coming home second to Flora, I was a bit gutted I couldn't copy [England men's gold-medal winner] Alex Yee and get gold but I am happy with silver today.
"I am enjoying every minute of this year."
While Scotland's Potter added: "I am buzzing, just happy to get Scotland a medal. I have been working on my bike this year and it is paying off. I put a lot of work in this winter and glad to be reaping the rewards.
"It was a real target to get a medal this year and just glad I could do that. I got to the front in the swim and thought 'I am just going to go'."
The Games kicked off with a bang on Thursday night, as event organisers in Birmingham set up a memorable opening ceremony.
Malala Yousafzai said the young athletes competing are a reminder that "every child deserves the chance to reach her full potential and pursue her wildest dreams".
And local icons Duran Duran were the stars of the show as they finalised the evening.
More than 5,000 athletes representing 72 nations and territories are competing in 280 medal events over a packed 11 days.
Women's T20 cricket, 3x3 basketball and 3x3 wheelchair basketball are making their Games debuts.
This year's event features the largest number of events for women (136) and Para-sport athletes (42) in Games history.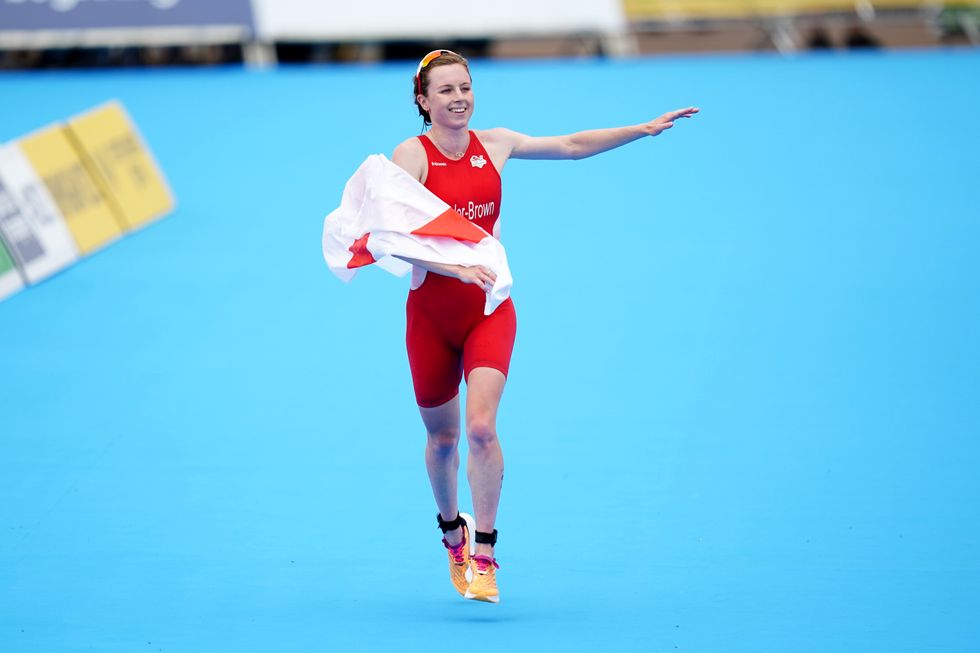 Georgia Taylor-Brown, representing England, won silver in the women's triathlon
David Davies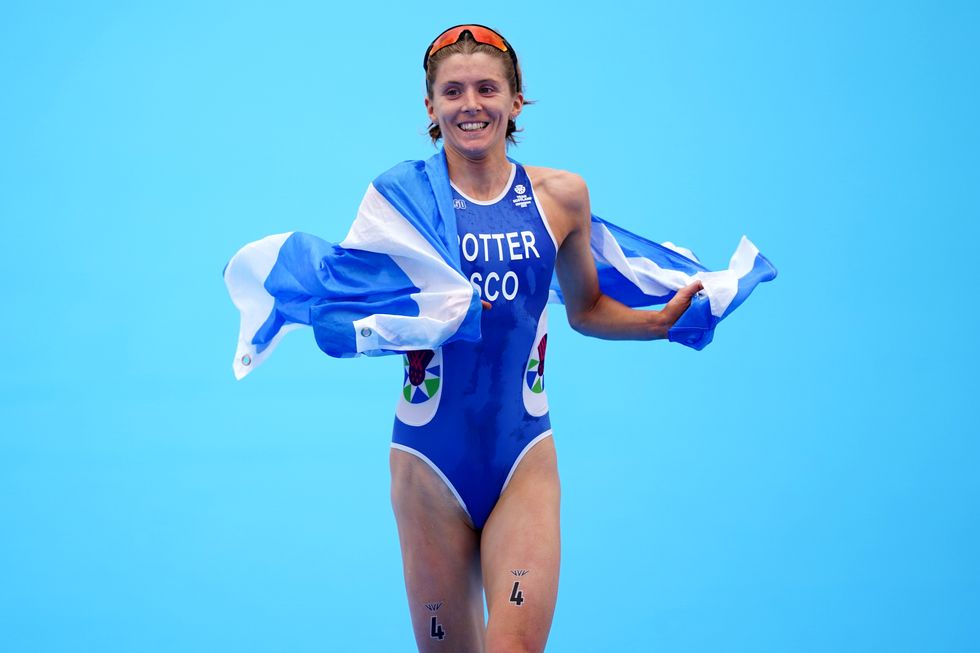 Scot Beth Potter scooped bronze in the women's triathlon
David Davies