Published: 07/07/2022
-
13:52
Updated: 07/07/2022
-
14:01
Carrie Johnson was seen watching on as her husband Boris announced he was resigning as Conservative Party leader.
Ms Johnson, cradling the pair's baby Romy, stood alongside Culture Secretary Nadine Dorries and other Tory MPs as the PM stood at the lectern outside No.10 to deliver his resignation speech.
---
The Prime Minister faced mounting pressure to resign after more than 50 Conservative politicians stepped down from their posts within Government this week following the Chris Pincher row.
And after refusing to quit on Wednesday, the PM announced at 12pm today that he was standing down as Tory leader.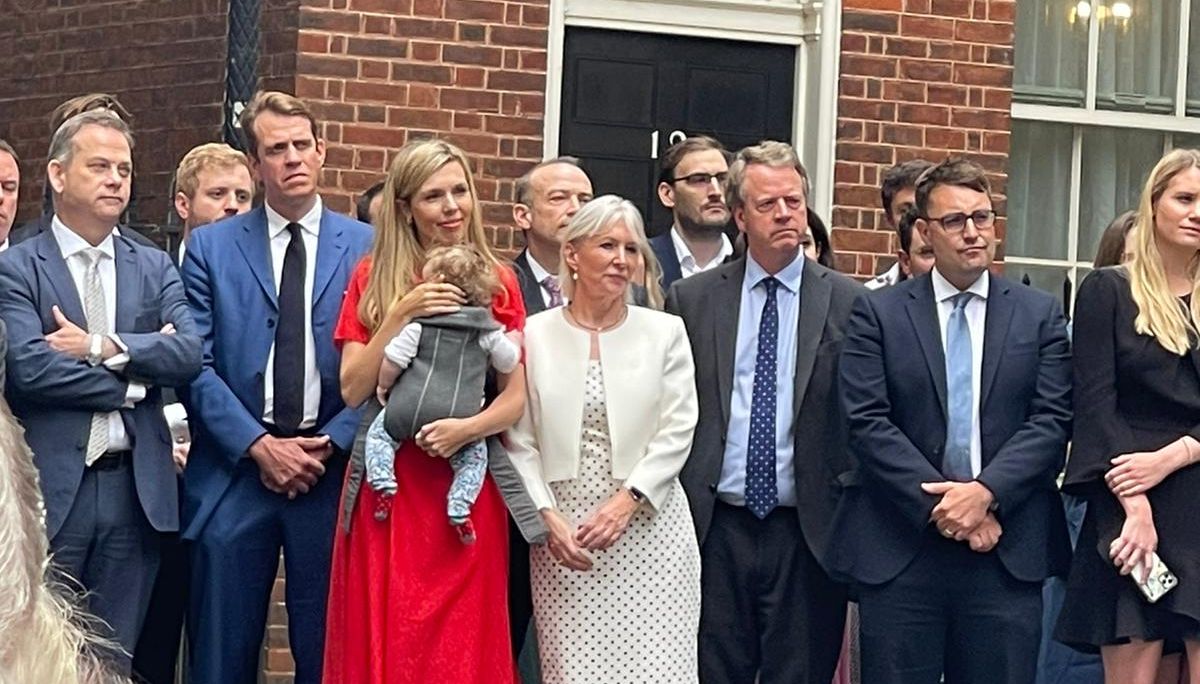 Carrie Johnson watching on as her husband Boris resigns as Tory Party leader
GB News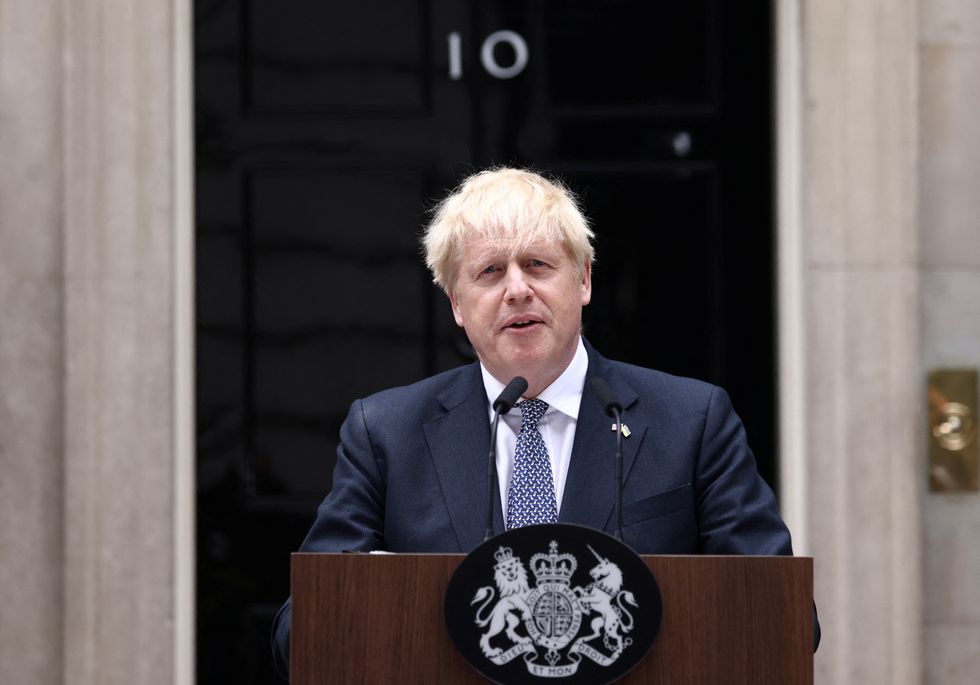 Prime Minister Boris Johnson outside No.10
HENRY NICHOLLS
Ms Johnson's appearance outside No.10 comes after Sir Bernard Jenkin said it was the job of those "closest" to a leader to tell them when "it's over".
The Tory MP said Margaret Thatcher's husband Denis told her "it was over" as PM and urged Ms Johnson to do the same.
Sir Bernard, who said he had spoken to the PM yesterday, said: "I just said to him, look, it's just when you go now and it's how you go.
"You can go with some dignity or you can be forced out like Donald Trump clinging to power and pretending he's won the election when he's lost.
"And the responsibility here is for those who are closest around him. I remember when Margaret Thatcher was ousted – I wasn't even in Parliament then, but heard much about it afterwards.
"Many people went to see her to try to get her to carry on.
"Remember she had actually won the first round of the ballot in the leadership contest.
"But it was her closest allies – Norman Tebbit, a very close friend Frank Field, and of course her husband Denis who said: 'Come on love, it's over.'"
He told BBC Radio 4: "And it's those people who have got to tell a leader that it's over, because they just go into denial at this point."
During his resignation speech, the Prime Minister said he was "immensely proud of the achievements of this Government", from getting Brexit done to getting the UK through the pandemic, and leading the West in standing up to Vladimir Putin's aggression in Ukraine.
The PM said he had tried to persuade his Cabinet it would be "eccentric" to change Prime Minister now but "I regret not to have been successful in those arguments".
After acknowledging that "in politics, no one is remotely indispensable", Mr Johnson told the British public: "I want you to know how sad I am to be giving up the best job in the world."