Published: 24/05/2022
-
21:58
Updated: 24/05/2022
-
22:45
Calvin Robinson has told Dan Wootton that the Government needs "to cripple the unions".
His comments come after railway workers voted overwhelmingly in favour of strike action, the Rail, Maritime and Transport union (RMT) announced this evening.
---
The union's leaders will now decide when to call strikes, which will bring huge parts of the network to a standstill.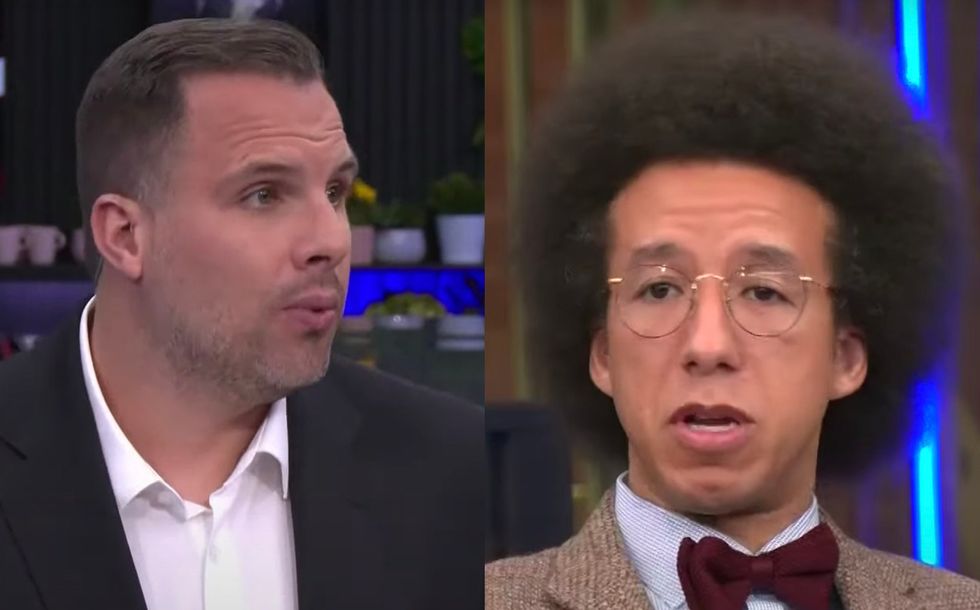 Dan Wootton and Calvin Robinson
GB News
When asked on GB News' Dan Wootton Tonight what the Government needs to do to prevent such strikes from happening again, Mr Robinson said: "They need to cripple the unions, they hold too much power."
The conservative commentator said: "These unions have all become very political, very militant.
"We saw this with the teacher unions wanting kids to wear masks around schools, wanting kids to test every day.
"All the pressure they put on the Government is always party political.
"Whatever decision the Conservative Government makes, the unions want the opposite.
"I think (Margaret) Thatcher had it right, in cutting them down to shape, I'm not saying get rid of them entirely, because people want to join a union that's on them, but they shouldn't have as much political power as they do."
It came as Dan hit out at RMT general secretary Mick Lynch for announcing strike action during the Queen's jubilee weekend on June 6 in a strongly-worded tirade.
Dan said: "Good on you Mick Lynch you absolute scumbag for targeting the Queen, yeah good one.
"That makes perfect sense doesn't it.
"Try and get the headlines but stop people from celebrating the 70th anniversary on the throne of her majesty, that makes you a scumbag mate."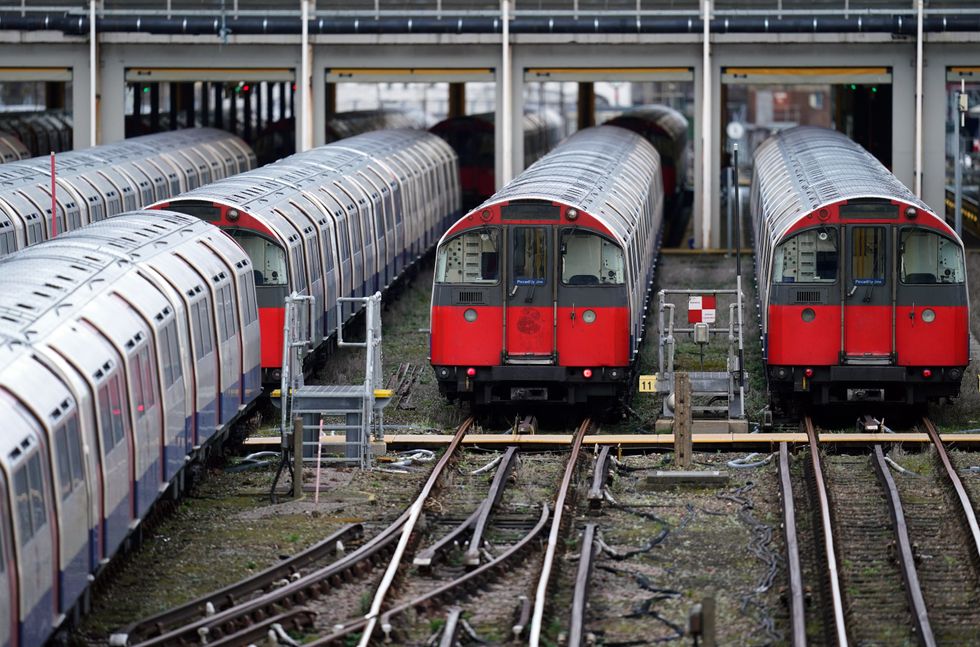 Tube trains parked up during a strike earlier this year
John Walton