By Anna Fox
Published: 09/06/2022
-
08:51
Updated: 09/06/2022
-
08:55
GB News regular Calvin Robinson says an anonymous letter implying that he is a "pimp involved in sexual exploitation" has been circulated among bishops in the Church of England.
Calvin claims he was due to be ordained as a deacon in the autumn, but the Church of England blocked his appointment due to his political views.
---
In a tweet to his followers, Calvin addressed the claims adding: "There are forces at play working incredibly hard to prove me wrong about the Church not being institutionally racist!"
In an article for GB News last month, Calvin highlighted how he left the Church of England to pursue an ordination under the auspices of the conservative GAFCON network.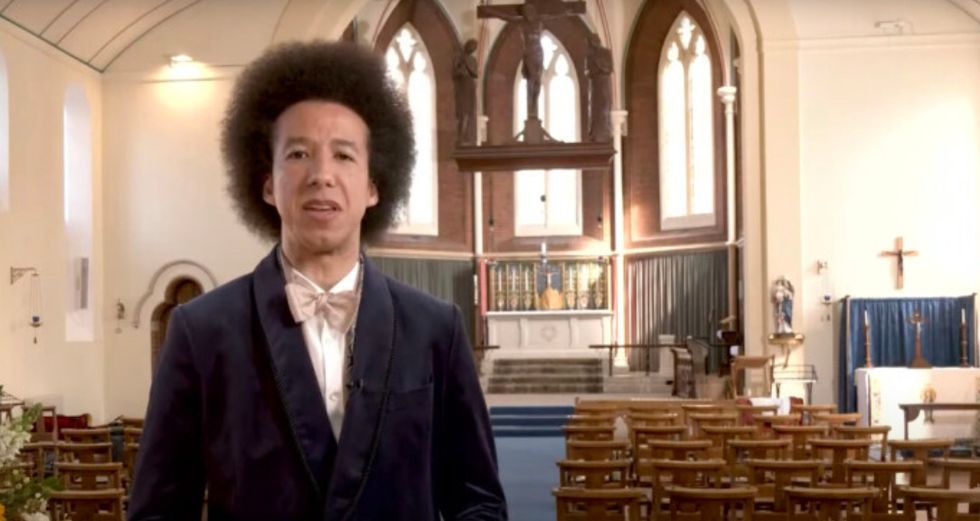 In a tweet this morning, Calvin slammed claims by bishops that he is a 'pimp'
GB NEWS

The Church of England blocked Calvin's efforts to be ordained as a deacon within the church
Stefan Rousseau
Global Anglicans Future Conference (GAFCON) is a group formed of Anglicans who adhere to Christian teachings, a group who believe Christian doctrine is not optional, and profess the primacy of Scripture.
The GB News regular has been vocal regarding his conservative views, highlighting how he sticks to "Scripture" on issues of sexuality, holy matrimony and transgenderism.
In an interview with GB News, Calvin outlined the reasoning behind his ban saying: "There are a number of reasons, one because I'm a conservative.
"There is only one Bishop who openly supported Brexit and he was sent off to the far end of the country in penance. In contrast, over two thirds of Anglican worshippers voted for Brexit.
"Secondly, I'm an Orthodox Anglican and the Church of England has become very woke on issues in human sexuality, holy matrimony and transgenderism.
"I prefer to stick to Scripture on these issues."
In his tweet, Calvin also said a bishop implied he is an "angry black man" following increased media coverage of his story.
Calvin has thanked the GAFCON network for accepting him, in the wake of his riff with the Church of England.
He told GB News: "I am grateful to the fraternity and pastoral support of these networks, and I will be ordained as a Deacon under the GAFCON umbrella next month, before being sent back to London to serve a local community in prayer and worship."