Published: 21/03/2022
-
15:33
Updated: 14/02/2023
-
10:59
Quick-thinking by a bin man averted a potential "major incident" after dumping a flaming load of rubbish on the streets of York when his lorry caught fire.
A road in Acomb on the outskirts of York was closed at the weekend when fire broke out in the bin lorry as part of a commercial round.
---
City of York council has praised the driver for his actions.
North Yorkshire Fire and Rescue Service attended the incident at around 08:30 on Saturday morning, saying fire had damaged around three quarters of the rubbish but the lorry remained unharmed.
In a statement the fire service said: "On arrival crews found this to be a fire to the contents of a refuse truck which had been unloaded due to the fire starting.
"Crews extinguished the fire which caused approximately 75 percent damage to the contents, the truck was undamaged.

"Crews awaited the arrival of a waste recovery vehicle and then assisted with the reloading of the truck."
On Saturday a spokeswoman for City of York Council said: "This morning in Front Street, Acomb, some material on the back of the electric bin wagon caught fire. This was on a commercial round.
"Our driver reacted quickly and ejected part of the load into the street to prevent a major incident. All staff are safe and unharmed.
"The vehicle appears to be okay but will be fully checked over. The Fire Service have been in attendance as have Waste and Highways to recover all tipped material and clear up. Our sincere apologies for any problems caused."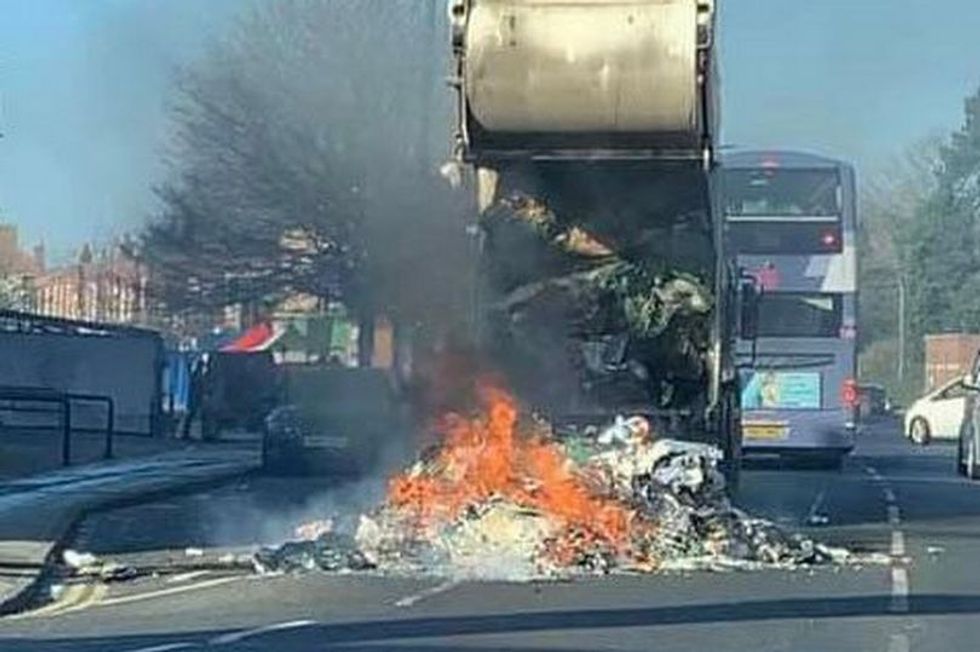 Burning bin lorry
City of York Council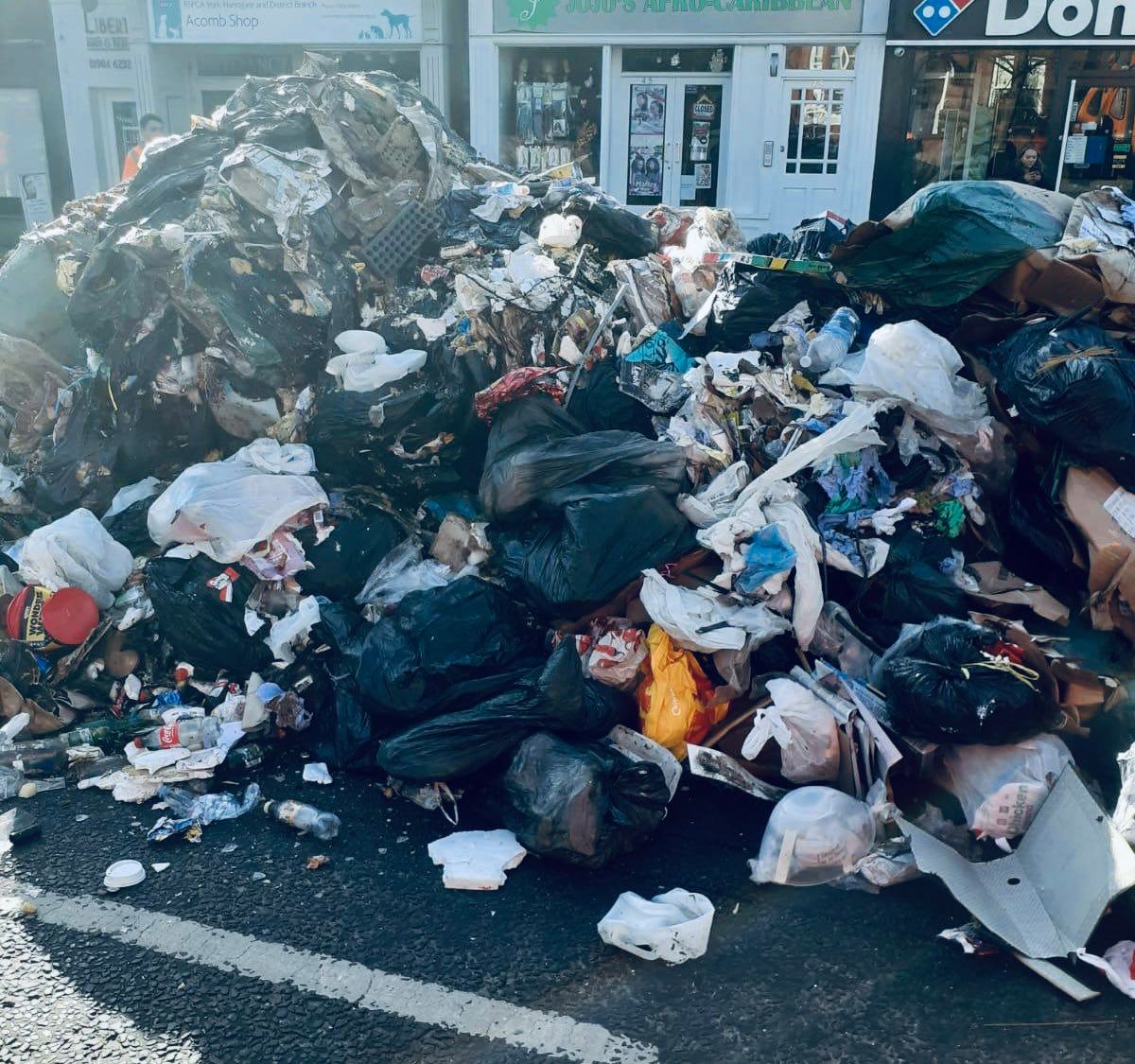 Rubbish
City of York Council