Published: 18/03/2022
-
14:44
Brits have been told they should cut speed limits and introduce car-free Sundays to fend off the biggest oil shock seen in decades.
The International Energy Agency (IEA) gave the advice as part of their 10-point plan to curb rocketing fuel prices sparked by Vladimir Putin's invasion of Ukraine.
---
The IEA urged governments globally to reduce their speed limit on motorways by 10km per hour and consider banning cars in their major cities on Sundays.
They argued economies of developed countries comply with the measures, it could cut demand for oil by 2.7 million barrels per day within the next four months.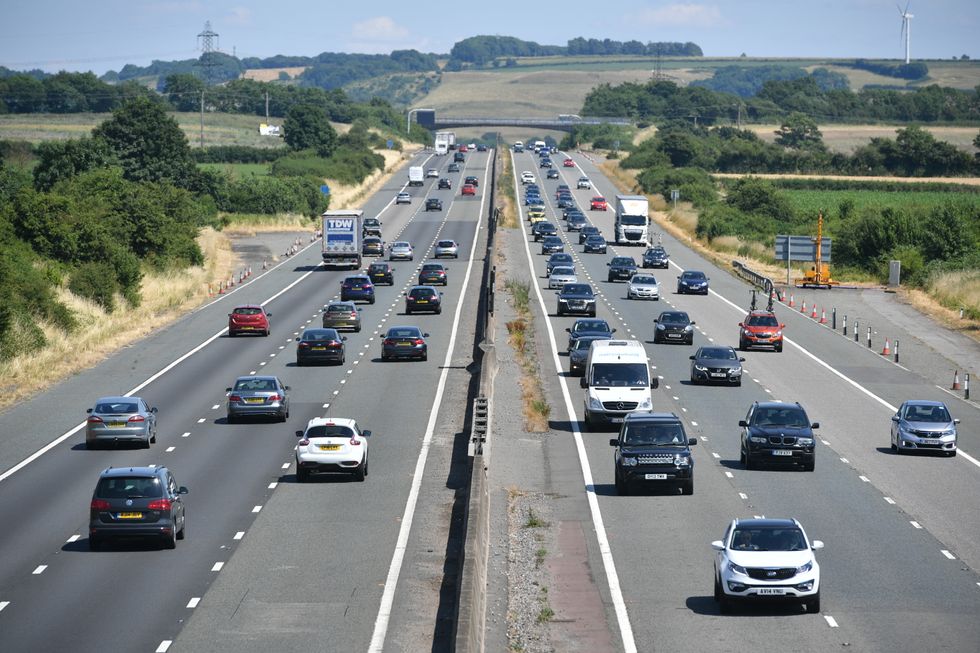 Speed limits could be slashed on British motorways
Ben Birchall
Among their suggestions was to increase working from home to at least three days of the week, cheaper public transport to incentivise uptake and increased car-sharing.
Using high-speed night trains instead of planes, avoiding business air travel and encouraging the uptake of electric and more efficient vehicles were also on the list.
Many countries introduced such measures to curb oil consumption during the 1970s OPEC crisis.
The Dutch government banned private motor vehicles on Sundays for three months in 1973. People started enjoying picnics on empty motorways and got around on foot, by bike and on horseback. Once the ban was lifted, petrol still needed to be rationed.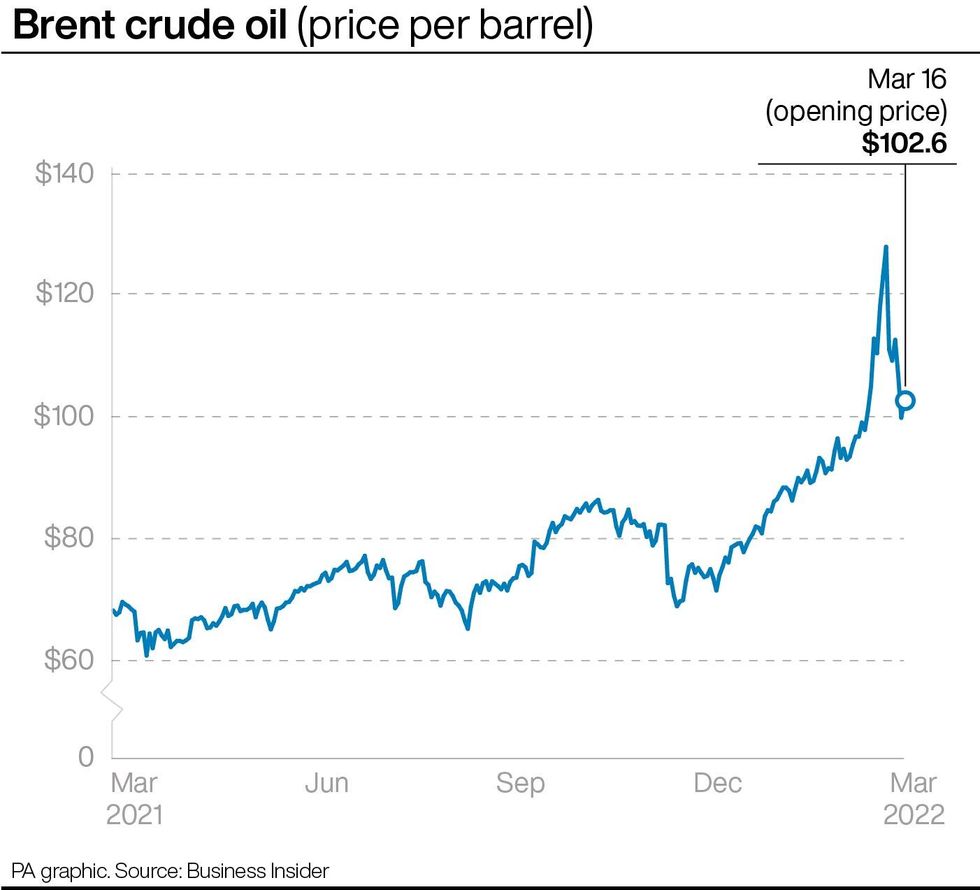 Brent crude oil price
PA Graphics
Since Russia's invasion of Ukraine, the price of Brent crude, the global benchmark for prices, spiralled.
This was propelled by Boris Johnson's announcement that the UK would phase out Russian products by the end of this year and when President Joe Biden said the U.S. would ban imports of Russian energy.
Petrol prices hit another record high on Monday, the average price of a litre of petrol rose to 163.71p and diesel also hit a fresh record of 173.68p.
Dr Fatih Birol, executive director of the IEA, said: "As a result of Russia's appalling aggression against Ukraine, the world may well be facing its biggest oil supply shock in decades, with huge implications for our economies and societies.
"IEA Member Countries have already stepped in to support the global economy with an initial release of millions of barrels of emergency oil stocks, but we can also take action on demand to avoid the risk of a crippling oil crunch.
"Our 10-Point Plan shows this can be done through measures that have already been tested and proven in multiple countries".