Published: 08/07/2022
-
11:19
Updated: 08/07/2022
-
11:21
Boris Johnson's relationship with wife Carrie Johnson will not last, biographer Tom Bower has told GB News.
The Prime Minister resigned as Conservative Party leader on Thursday following mounting pressure to step down.
---
Carrie, cradling the pair's baby Romy, watched on during Mr Johnson's resignation speech outside No.10.
But speaking on GB News' Dan Wootton Tonight, Mr Bower has cast doubt on the future of the Prime Minister's relationship with his wife.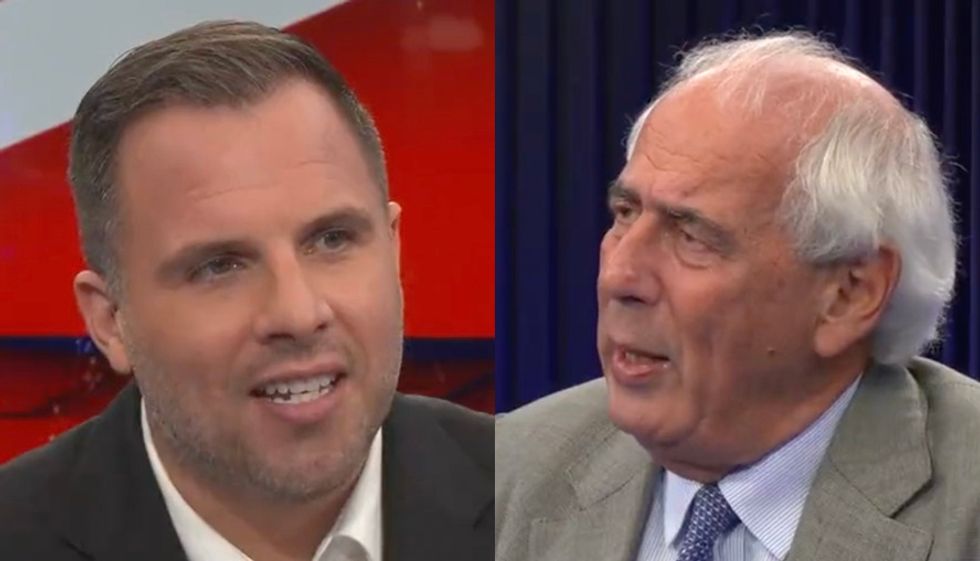 Dan Wootton and Tom Bower
GB News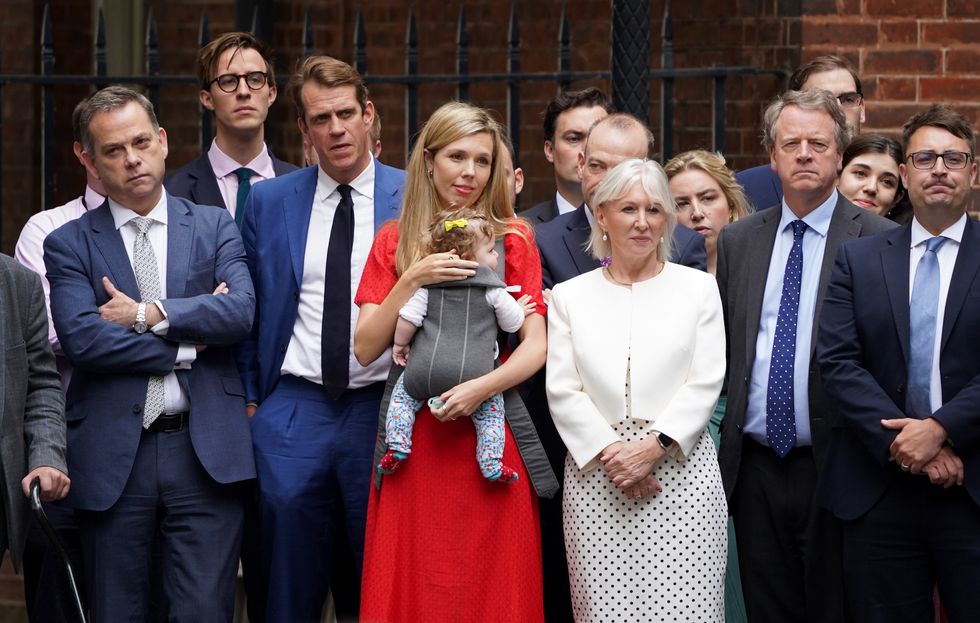 Carrie Johnson watched on as the Prime Minister gave his resignation speech outside No.10
Gareth Fuller
He said: "Boris' greatest weakness throughout the last couple of years was, has he learnt from his mistakes.
"The tragedy for him is he didn't learn from his mistakes and worse didn't have anybody like a solid wife to say these are your mistakes, she just kept on pouring more fuel on the flames."
Dan then asked the biographer: "Do you think their relationship will last?"
To which Mr Bower replied: "I don't and I just wish he'd go back to Marina, I just wish he'd find a way at which he could find a solid life.
"But the trouble is he's searching for life, he's very emotionally deprived. In the end that is the secret weakness for Boris, the search for love."
Mr Bower was referring to Mr Johnson's ex-wife Marina Wheeler, who was married to the PM between 1993 and 2020.
In his statement announcing his resignation yesterday, Mr Johnson said he was "immensely proud of the achievements of this Government", from getting Brexit done to getting the UK through the pandemic, and leading the West in standing up to Vladimir Putin's aggression in Ukraine.
The PM said he had tried to persuade his Cabinet it would be "eccentric" to change Prime Minister now but "I regret not to have been successful in those arguments".
After acknowledging that "in politics, no one is remotely indispensable", Mr Johnson told the British public: "I want you to know how sad I am to be giving up the best job in the world."