By Tom Evans
Published: 09/06/2022
-
13:13
Updated: 09/06/2022
-
13:53
Boris Johnson said he wanted to cut taxes sooner rather than later and slash the size of the state.
In a speech in Blackpool, the Prime Minister said: "The overall burden of taxation is now very high.
---
"Sooner or later – and I would much rather it was sooner than later – that burden must come down.
"It's an aberration, the burden of tax, caused in no small part by the fiscal meteorite of Covid."
He added: "You can't spend your way out of inflation and you can't tax your way into growth."
Mr Johnson confirmed plans to extend the right to buy to tenants of housing association homes.
He said there are 2.5 million households whose homes belong to associations, saying "they're trapped, they can't buy, they don't have the security of ownership, they can't treat their home as their own or make the improvements that they want".
He said that some associations have treated tenants with "scandalous indifference".
He pointed out: "So, it's time for change. Over the coming months we will work with the sector to bring forward a new right to buy scheme."
Mr Johnson added that it would give "millions" more the chance to own their own home and would see "one-for-one replacement of each social housing property sold" while being affordable within existing spending plans.
The Prime Minister emphasised that the Government is "firmly on your side" in cutting living costs.
He continued: "This Government is firmly on your side in cutting those costs.
"We do not grow many olives in this country that I am aware of – why do we have a tariff of 93p per kilo of Turkish olive oil?
"Why do we have a tariff on bananas? This is a truly amazing and versatile country, but as far as I know we don't grow many bananas, not even in Blackpool.
"We are on your side, we are on your side in tackling fuel bills, and not just with the cash help that I have set out just now."
Mr Johnson also acknowledged the squeeze on household finances but insisted the country was better-placed than in previous economic crises, with unemployment at its lowest since 1974.
The Prime Minister said: "Today, we are living in the aftermath of the worst pandemic for a century and once again we are steering into the wind.
"We face global pressures on prices caused by the lingering effects of Covid and the shock of (Vladimir) Putin's aggression in Ukraine.
"We will get through it, just as we got through the far greater challenge of Covid and the colossal fall in output that entailed.
"Our position is far better than during past economic difficulties – people don't face the misery of the 1980s or 1990s of being told in their millions that they were surplus to requirements, that there was no job they could do."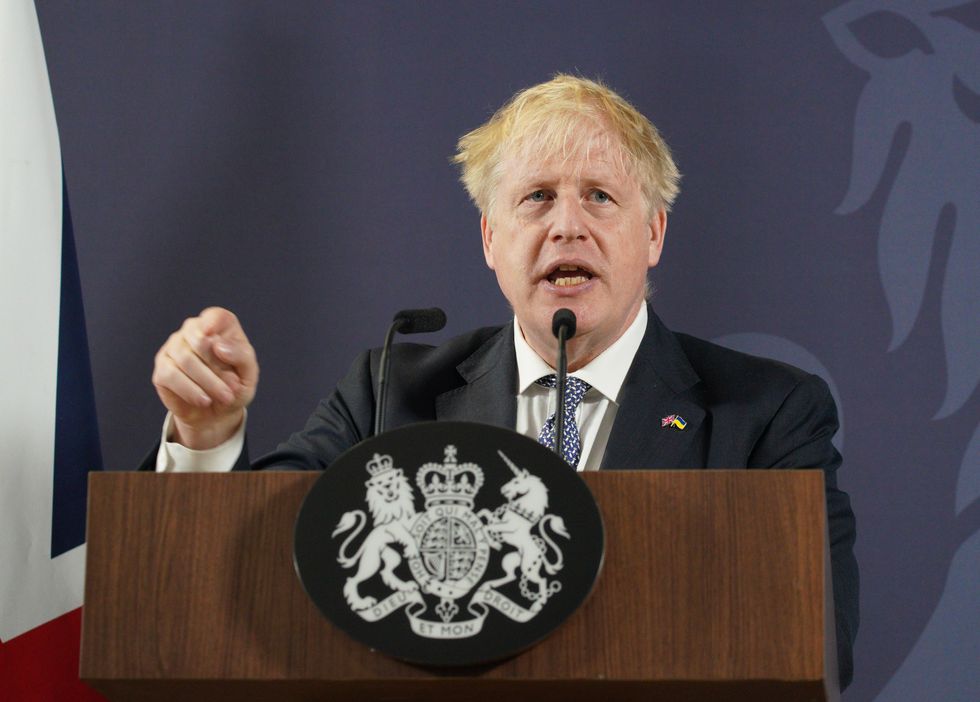 Boris Johnson in Blackpool today
Peter Byrne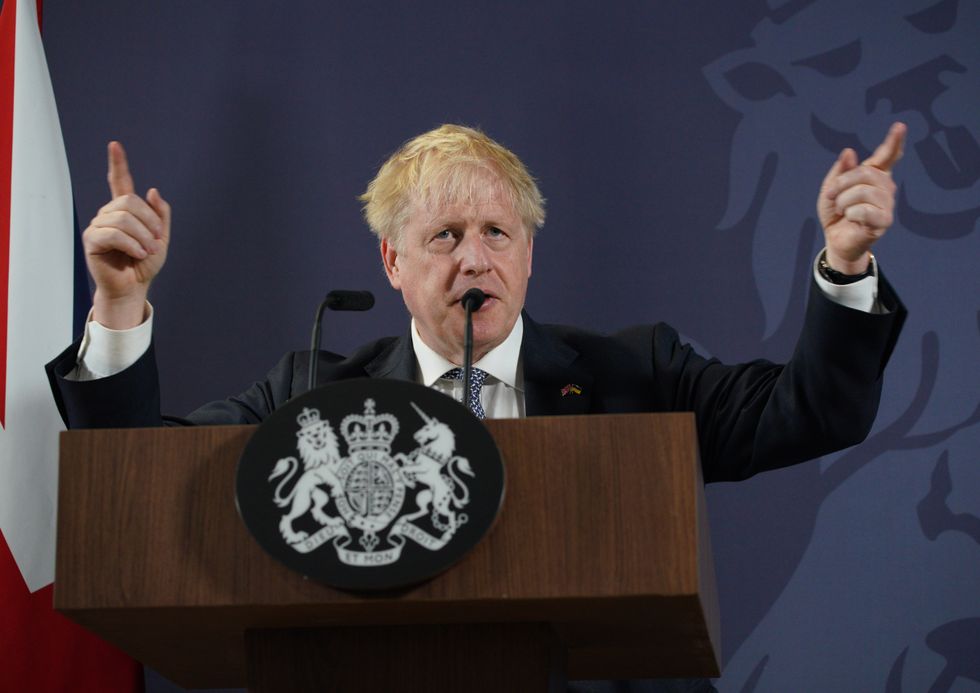 Mr Johnson wants to give more the chance to own their homes
Peter Byrne