Published: 19/04/2022
-
17:10
Boris Johnson has apologised in a statement to MPs following the announcement that he is among the 50-plus people fined so far as part of the Metropolitan Police probe into Covid breaches in Government.
Mr Johnson said: "Let me say, not by way of mitigation or excuse but purely because it explains my previous words in this House, that it did not occur to me then or subsequently that a gathering in the Cabinet Room just before a vital meeting on Covid strategy could amount to a breach of the rules.
---
"I repeat that was my mistake and I apologise for it unreservedly.
"I respect the outcome of the police investigation, which is still under way, and I can only say that I will respect their decision-making and always take the appropriate steps."
Mr Johnson said he has taken "significant steps" to change the way things work in No 10.
He continued: "It is precisely because I know that so many people are angry and disappointed that I feel an even greater sense of obligation to deliver on the priorities of the British people.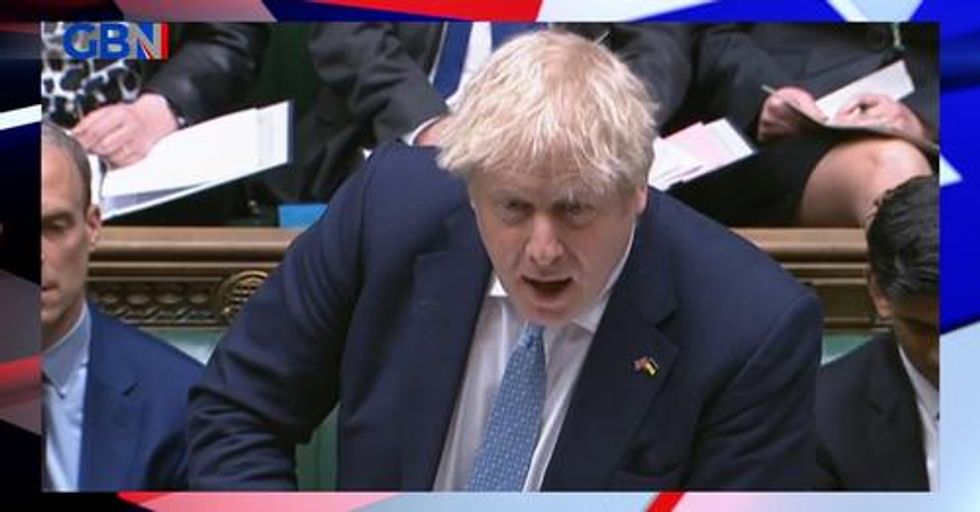 Boris Johnson speaking in the House of Commons
House of Commons
"And to respond in the best traditions of our country, to Putin's barbaric onslaught against Ukraine."
The Prime Minister, along with his wife Carrie Johnson and Chancellor Rishi Sunak, were last week issued with fixed-penalty notices (FPN) by police investigating claims of coronavirus lockdown breaches in No 10.
At the start of today's address Mr Johnson said: "Let me begin in all humility by saying that on April 12 I received a fixed penalty notice relating to an event in Downing Street on June 19 2020.
"I paid the fine immediately and I offered the British people a full apology, and I take this opportunity on the first available sitting day to repeat my wholehearted apology to the House."
Shouts of "resign" could be heard in the Commons.
Mr Johnson has apologised for his part in attending his own birthday bash and paid the fine despite telling the Commons previously that all Covid guidance was followed at the heart of Government.
MPs will decide on Thursday whether to launch an investigation into claims Mr Johnson misled Parliament over the partygate row.
Labour leader Sir Keir Starmer and other senior MPs requested the Commons vote after the Prime Minister was fined for attending his own lockdown-busting birthday party in the Cabinet Room of No 10 in June 2020.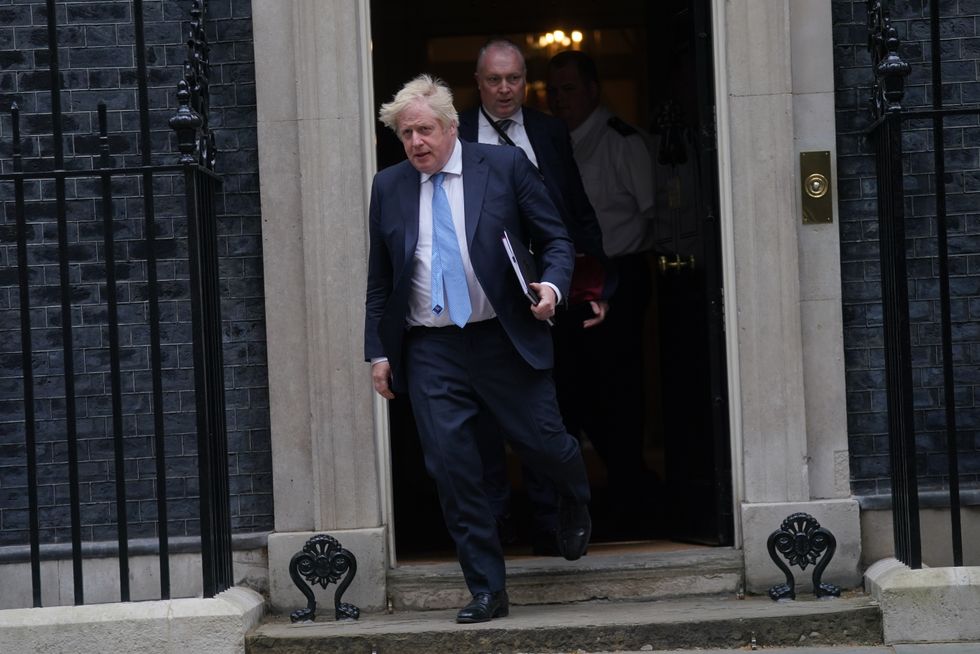 Prime Minister Boris Johnson leaves 10 Downing Street, London, to head to the House of Commons
Victoria Jones
They argue that Mr Johnson's previous assertions that "the guidance was followed and the rules were followed at all times" in Downing Street and that "no Covid rules were broken" misled Parliament – although those remarks in the Commons were not specifically related to the gathering on his birthday.
Sir Lindsay previously told MPs he had "no jurisdiction over the ministerial code" and whether it had been breached, but instead could "decide whether there is an arguable case to be examined".
Having taken advice from clerks on the matter, the Speaker said he had decided to allow Sir Keir to table his motion.
If Mr Johnson is referred to the Committee of Privileges, which examines issues relating to contempt of Parliament, MPs could request to see the full version of senior civil servant Sue Gray's inquiry into the Downing Street lockdown gatherings and any potential photographic evidence that exists.
The Prime Minister is scheduled to be on a Government trip to India later this week, meaning he will not be in Westminster for the vote on Thursday.
Liberal Democrat leader Sir Ed Davey urged Conservative MPs to "do their patriotic duty" in Thursday's vote.
The former cabinet minister said: "The country cannot afford a Prime Minister who breaks the law and lies about it, especially when families are facing a cost-of-living crisis.
"Johnson has taken the British people for fools for far too long, and it's time for Conservative MPs to show where they stand.
"They must do their patriotic duty and kick Boris Johnson out of Downing Street once and for all."
The ministerial code states that ministers who "knowingly mislead Parliament" will be expected to offer their resignation.