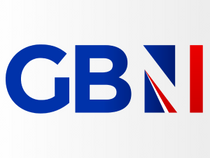 Published: 12/03/2023
-
10:06
Updated: 13/03/2023
-
07:46
The BBC chairman needs to resign, according to one of the Corporation's former executives amid Gary Lineker's suspension from presenting Match of the Day after his controversial comments on Rishi Sunak's new illegal immigration policy.
Roger Bolton told GB News the position of Richard Sharp was now untenable.
---
Gary Lineker was told to "step back" from Match of the Day until an agreement has been reached on social media use.
Speaking on GB News this morning, Bolton said: "The BBC Chairman now needs to resign.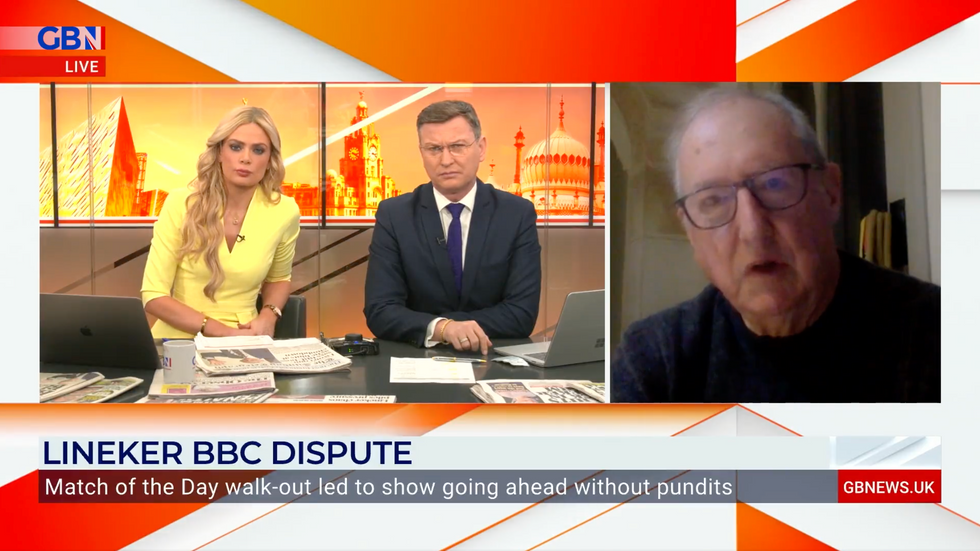 Former BBC Executive Roger Bolton claims that Richard Sharp 'can't do this job'
GB News
"The very fact that he can't speak out on the subject and defend the BBC and define impartiality, as the Chairman of the BBC, means he can't do his job. So, I'm afraid he should go."
Lineker's suspension follows an impartiality row over comments the presenter made criticising the government's new illegal immigration policy.
There has been mounting pressure on the former England footballer after he compared the Government's new proposed approach on Channel migrants to 1930s Germany.
The former BBC Executive and presenter added: "This is a mess. I think fundamentally at the heart of it is a lack of understanding of what impartiality is, and the lack of agreement of what it is.
"And a question of whether, if you have to pay the licence fee, which everybody has to do, you're entitled to be able to say to people, this is the BBC, and it is not a vehicle for you expressing your personal views."
"You just tell us what the facts are, and we'll keep our views to ourselves. It's this argument about what is impartial and who must be impartial.
"That is a wider question of course. The other thing that's happening here are the political parties, particularly the government and the governing parties, see this is a wonderful opportunity in the culture wars to create trouble and divert attention from the fundamental issue, which is illegal immigration, which is extraordinarily difficult to deal with."
"I think the BBC are in a desperately difficult situation. If they back down, then what happens over the next 18 months after the general election when this issue of immigration and asylum is going to dominate the headlines?"
"Gary Lineker won't stop talking about that, and others will want to make their views clear. So that's a nightmare."
The comments come as pressure grows on Sharp to resign.
Liberal Democrat leader Sir Ed Davey said Lineker's suspension "has shown failure at the top".
The ex-BBC head Greg Dyke said the Sharp allegations had "helped fuel the perception" the corporation bowed to government pressure on Lineker.
Sharp's appointment is being probed over his links to Boris Johnson, although he denies any wrongdoing.
An ongoing KC-led review into Sharp's appointment as BBC chairman is investigating whether he failed to properly disclose details of his involvement in the facilitation of an £800,000 loan guarantee for the then Prime Minister Boris Johnson.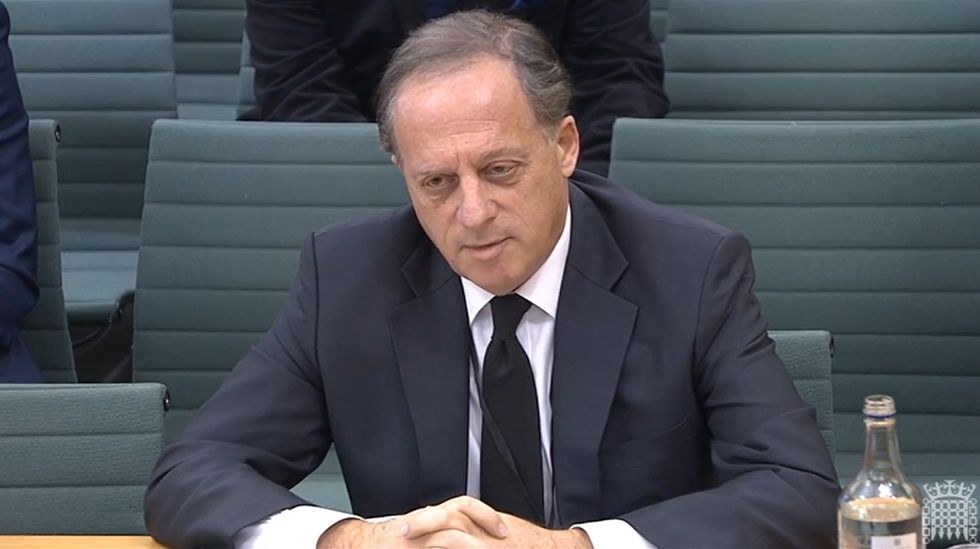 BBC Chairman Richard Sharp has come under fire following the suspension of Gary Lineker 
PA
He has denied any involvement in the arrangement of a loan for Johnson.

The BBC is also conducting its own internal review over any potential conflicts of interest Sharp may have in his current role as BBC chairman.
An MPs' committee said Sharp made "significant errors of judgement" in doing so while applying for the BBC job, but he insists he got the job on merit.
The former banker has previously admitted the affair had embarrassed the BBC but insisted he had "acted in good faith to ensure that the rules were followed".
He has previously accepted he set up a meeting between the Cabinet Office and Sam Blyth, a Canadian multi-millionaire and distant cousin of Johnson who had offered to help him financially.
The Cabinet Secretary Simon Case instructed Sharp to have no further involvement in the loan discussions as it could raise conflict of interest issues in light of his BBC application.