By Tom Evans
Published: 12/04/2022
-
12:22
Updated: 14/02/2023
-
11:16
Former presidents of the National Union of Students have written to the current leadership raising concerns over antisemitism allegations.
Writing to president Larissa Kennedy, former holders of the post including Shadow Health Secretary Wes Streeting, Jack Straw (Foreign Secretary under Tony Blair), Charles Clarke (Education Secretary under Mr Blair) and Shakira Martin, who served from 2017 to 2019, expressed "serious concerns about antisemitism" and the "safety and treatment of Jewish students at NUS events".
---
The letter follows concerns raised by the Union of Jewish Students (UJS) over an invitation to rapper Lowkey to an NUS centenary event.
The musician has previously said that the media had "weaponised the Jewish heritage of (Ukrainian President Volodymyr) Zelenskyy".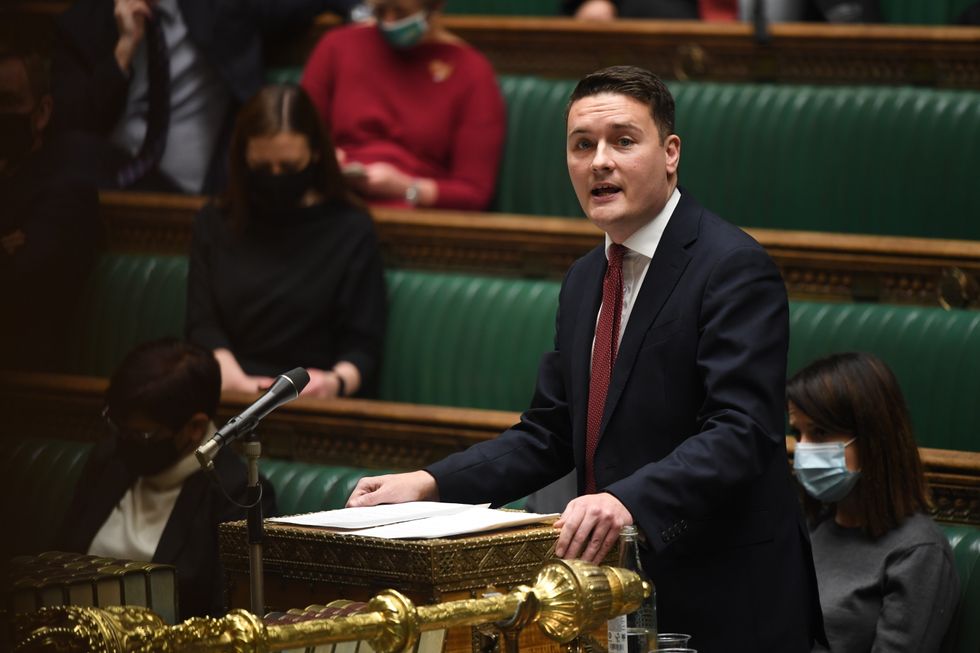 Wes Streeting in the House of Commons
UK Parliament/Jessica Taylor
On Monday, chairman of the Commons Education Select Committee Robert Halfon wrote to the Charity Commission alongside the Campaign Against Antisemitism calling for an investigation into the NUS over the matter.
Mr Halfon wrote: "We are living in a time when antisemitism is at record levels at home and abroad.
"University students can be considered a particularly vulnerable group of people in this context, given their age and the fact that many of them are living away from home for the first time."
The letter from former presidents said that "a number of recent issues have come to light, including the decision to invite Lowkey to give a keynote at NUS conference".
They also referred to the NUS's initial response to worried Jewish students – which suggested they go to a "safe space" for students who disliked loud noise during Lowkey's concert – was unacceptable.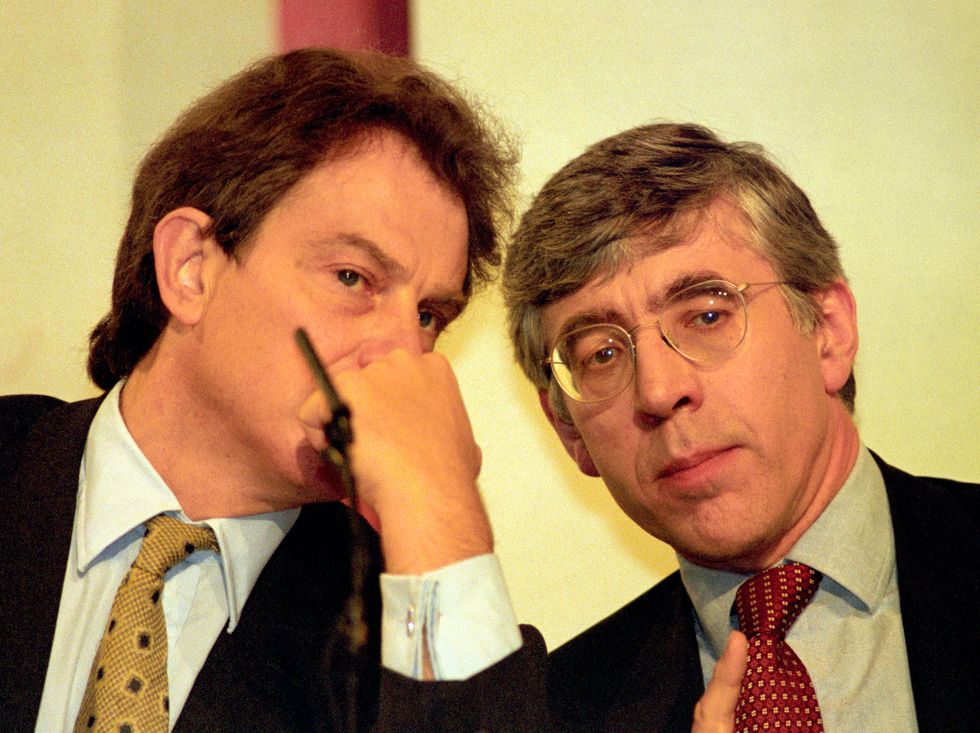 Jack Straw with Tony Blair
Stefan Rousseau
The letter noted that the NUS had not sent representatives to a recent Education Select Committee hearing, knowing that questions around antisemitism within the NUS would be raised, including over remarks on social media made by the president-elect.
Shaima Dallali wrote "Khaybar Khaybar O Jews… Muhammad's army will return #Gaza" on social media in 2012, referring to a massacre of Jews in 628. She has since apologised for the post.
The letter states: "Taken together, and with a number of other concerns raised by Jewish students over recent years, it is clear NUS has a serious and significant problem."
It added that it welcomed the decision to hold an emergency NUS board meeting on the issue, but added that the 21 former presidents were "dismayed" to see the NUS was considering taking legal action against those raising concerns.
The 21 former presidents called for the union to issue a full apology and to launch an independent investigation into antisemitism within the NUS.
"It is crucial that NUS is able to rebuild relationships and trust with Jewish students and we stand ready to help and support you in this endeavour," it said.
"We love NUS and want to see you succeed for students. We hope that the trustees understand the gravity of the crisis facing the organisation, the reputational damage it is suffering, and the potentially existential threat that derecognition of NUS poses to the future of the organisation – and your responsibility to act," the letter added.
Higher education minister Michelle Donelan said she is considering refusing to engage with the NUS because of the issue.
An NUS spokesperson said: "NUS is taking antisemitism allegations seriously. There is no place for antisemitism within the student movement.
"We have unreservedly apologised for the concern and worry caused in recent weeks, and are working to address any wrongdoing and rebuild trust.
"The board are meeting to instigate our robust internal procedures including considering appointing an independent external party to support with this. If we find that action needs to be taken we won't hesitate to take it, as we have previously.
"For information, NUS is not a charity and we aren't funded by public money. However, we gladly set ourselves the highest bar in terms of our conduct.
"We welcome the opportunity to work with politicians, as we do with various Government officials and advisers."