Mr Burnham joined Eamonn and Isabel on the final day of the GB News Breakfast team's week presenting live from Manchester.
He talked at length about his pride in the North West, discussing travel issues at Manchester Airport and his woes as an Everton FC supporter.
---
The Labour Party politician – who served in Gordon Brown's cabinet as Culture Secretary and Health Secretary – also took time to thank GB News for the channel's North West coverage, explaining what he sees as a largely London-centric media industry.
With Mr Burnham joining the Breakfast team in this week's temporary studio, Isabel asked: "I wanted to ask you what you think about GB News being here.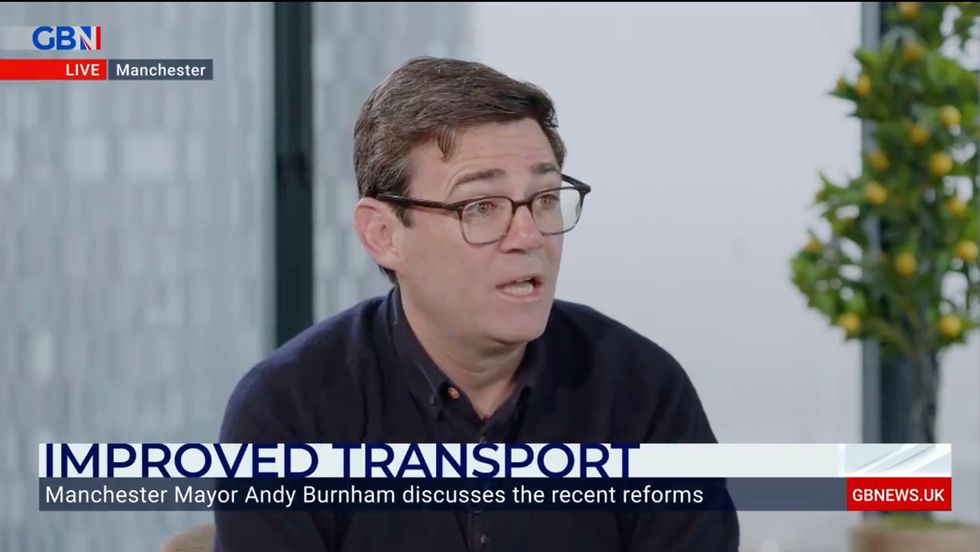 Andy Burnham speaking to GB News
GB News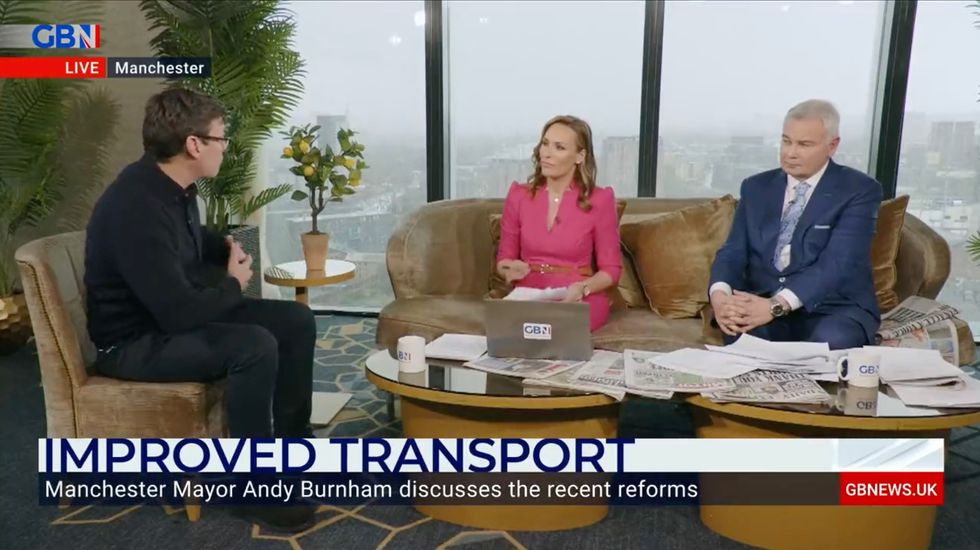 Andy Burnham with Isabel Webster and Eamonn Holmes
GB News
"Manchester is the first place we've visited as a Breakfast show outside of London because it's got our fastest-growing audience.
"Why do you think that is? Why do you think people in the North West like our channel?"
Mr Burnham replied: "Westminster, obviously, is London-centric but so is our media.
"Because the country's London-centric, the media's London-centric.
"I was the Culture Secretary that dragged the BBC, and they did have to be dragged kicking and screaming, to Salford.
"But look at that. I think that's improved their diversity and the content that they put out.
"I think it's great that you're doing this. It's why I'm here thanking you for coming and seeing what we're doing in the city, reporting things good and bad.
"This place has got things happening here and the national media should be reflecting and supporting what's happening here. I'd like to see more of it."
You can watch Breakfast with Eamonn and Isabel from Monday to Thursday live on GB News from 6am.
The full interview with Mr Burnham is available on our YouTube channel here.