By Anna Fox
Published: 06/07/2022
-
17:06
Updated: 06/07/2022
-
17:12
The 1922 Committee has decided not to change leadership election rules, for the moment.
Conservative MP Alec Shelbrooke announced leadership elections will take place next Monday the following a meeting of the full committee at Westminster this afternoon.
---
The 1922 Committee were anticipated to alter the rules which would have enabled another confidence vote in the Prime Minister.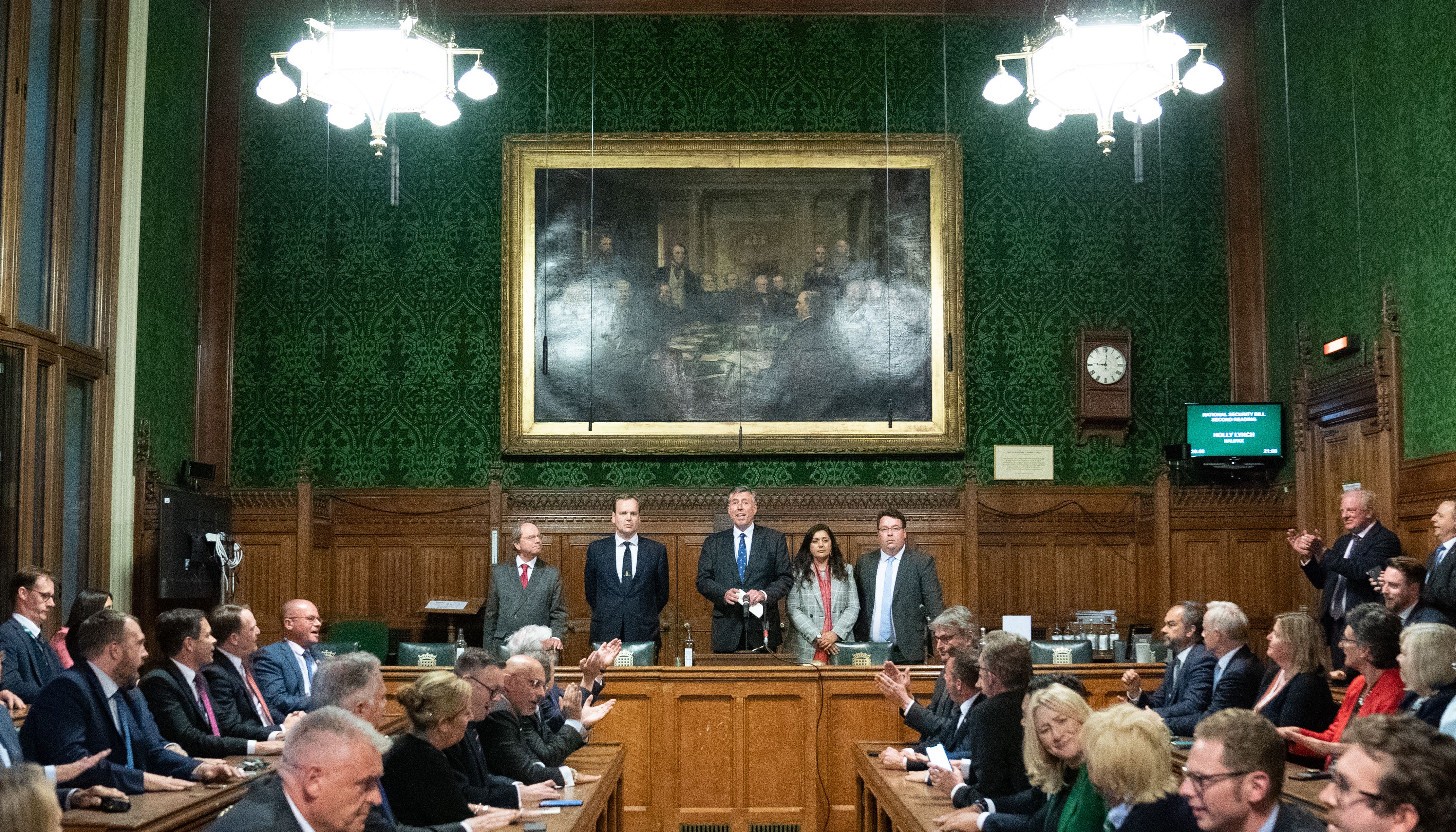 Sir Graham Brady, Chairman of the 1922 Committee of Tory backbenchers, announces that Boris Johnson has survived an attempt by Tory MPs to oust him as party leader following a confidence vote in his leadership at the Houses of Parliament in London. Picture date: Monday June 6, 2022.
Stefan Rousseau
An MP who attended the 1922 Committee meeting told GB News reporter Tom Harwood that instead of a rule change, the committee has sped up the election process, with backbench MPs now set to vote on Monday instead of Wednesday.
The 1922 Committee is the parliamentary group of the Conservative Party in the House of Commons, who hold a vast amount of power when it comes to removing leaders.
Chair of the '22, Sir Graham Brady announced a vote against the Prime Minister last month, following the submission of 54 letter of no confidence against the Prime Minister.
Boris survived a confidence vote in June and under current rules he is immune from another challenge for 12 months.
The 1922 executive member Gary Sambrook. blasted Mr Johnson for his handling of the Chris Pincher fiasco, suggesting there is "nothing left for him to do other than to take responsibility and resign".
One committee source said suggestions the rule change could be made on Wednesday were being spread by the "anti-Boris lot".
Nominations for a new leader would be open for Conservative MPs if Mr Johnson was defeated in a fresh confidence vote, with MPs potentially whittling the candidates down to the final two before the summer recess.