I must be honest with you; I don't really use cash.
As a debit card-carrying member of GenZ, I have always been dependent on contactless payment methods.
---
However, with GB News' campaign to protect cash in full swing, I decided to put my money where my mouth is by swapping Apple Pay for good old-fashioned notes and coins.
It was not something I was particularly excited for, with dozens of my favourite boozers and much-loved London leisure locations snubbing cash altogether.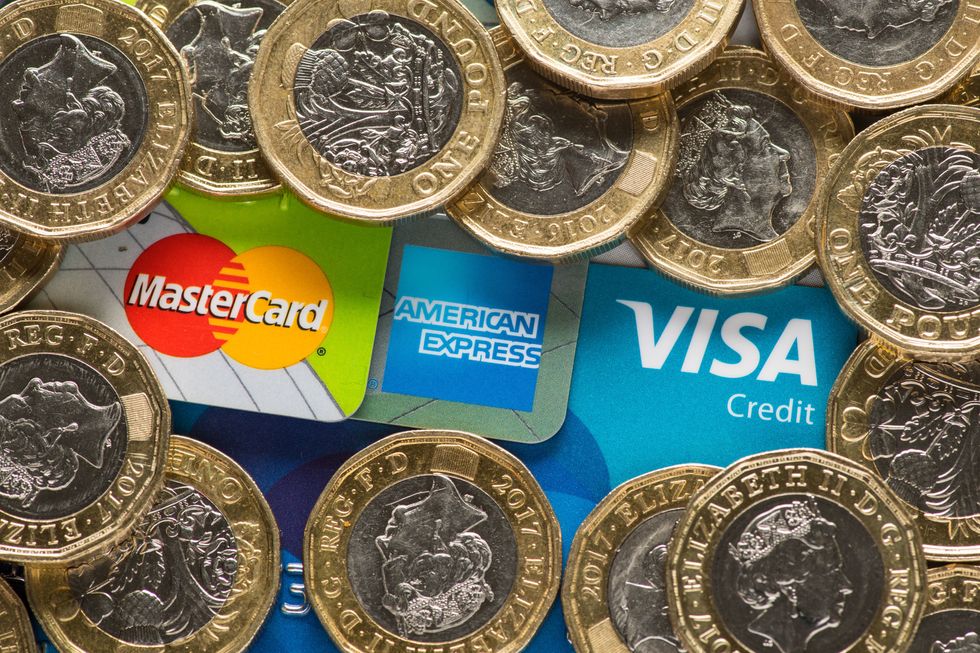 Mastercard, American Express and Visa credit cards with UK one pound coins
PA
However, ahead of an early morning commute to Paddington, I left my flat in South London in search of a free-to-use Automated Teller Machine (ATM).
The search proved more difficult than I previously assumed, with three out of five of my nearest cash machines slapping on additional transaction charges.
Fortunately, the local Post Office would mark the start of my switch from contactless to cash.
But it was not an overwhelmingly successful start.
Two attempts to withdraw cash - starting with £100 and then £50 - were met with messages which explained no money was left in the machine.
Following a 200-yard walk, my local Tesco came to the rescue as I took out some cash to get this experiment into full swing.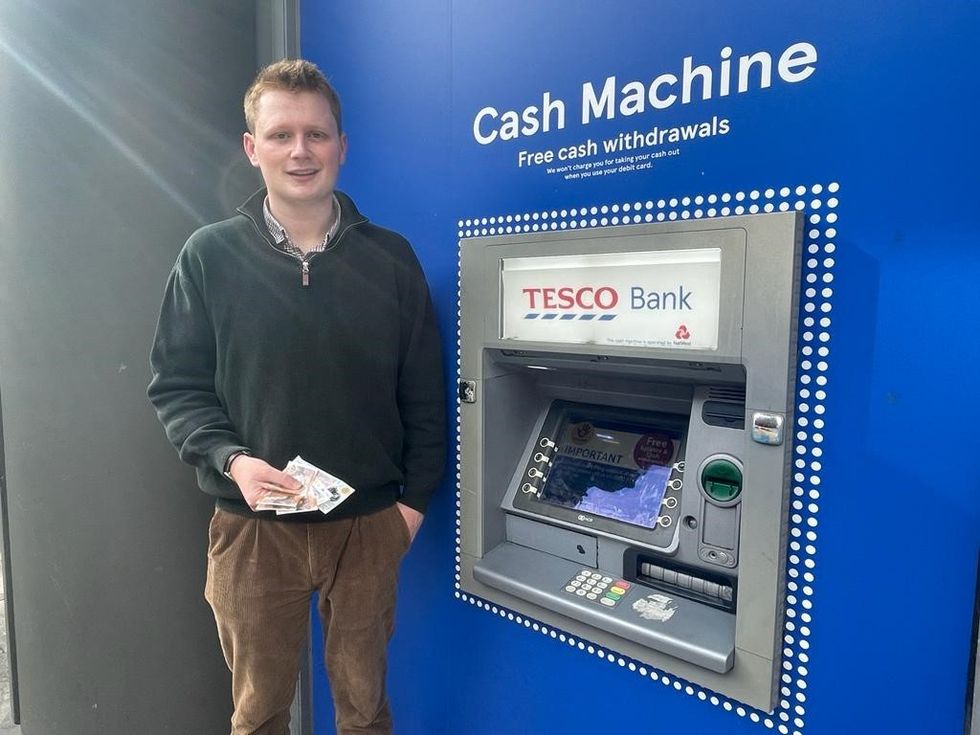 GB News' Jack Walters withdrawing cash from a Tesco ATM
GB NEWS
The next significant hurdle to overcome was paying for my commute.
London, unlike Paris and Dublin, is home to a far from cash-friendly transport network.
Tube stations include ticket machines for both paper tickets and Oyster card top-ups.
However, it was not immediately clear whether Oyster top-ups or purchases were possible in cash.
Having seen the paper ticket fee for my 30-minute trek from my nearest station to Paddington was a whopping £13.60 - significantly more expensive than the £5.60 I usually pay - I spoke to a Transport for London worker at the information desk to see if I could get a cheaper deal.
Following a 15-minute conversation, which could soon become part of a bygone era if recent Rail Delivery Group proposals are anything to go by, I set up an Oyster card - at the cost of £7 - and stuck an extra £30 in to get the ball rolling.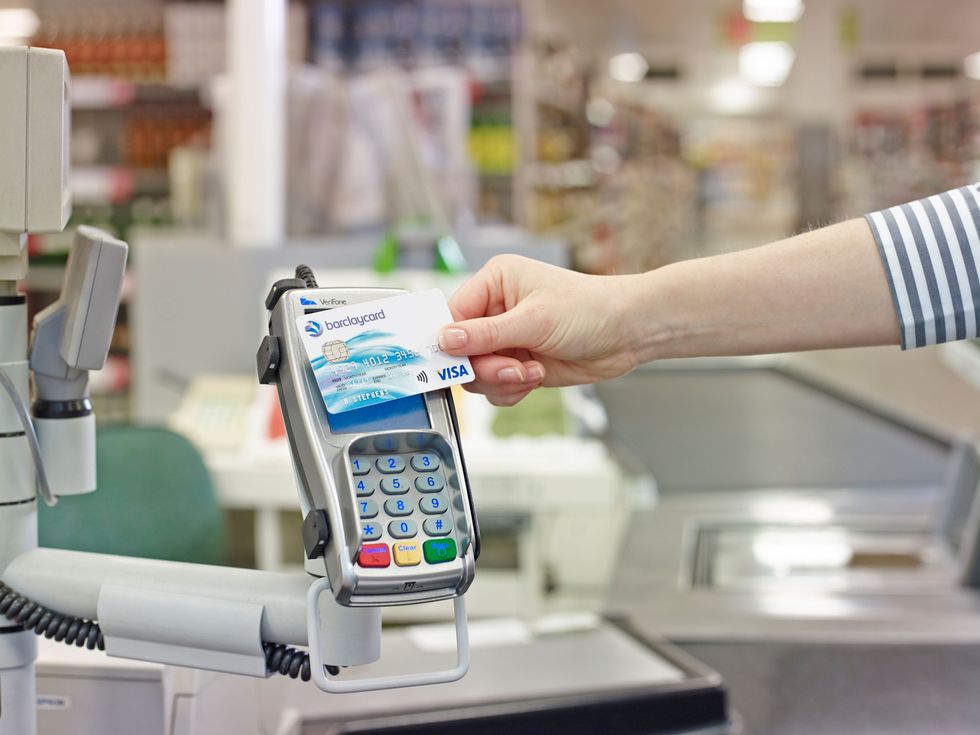 Undated handout photo issued by Barclaycard of a Visa card being used to make a contactless payment
PA
At the risk of sounding oxymoronic, there's something beautifully archaic about paying in cash.
I have become so dependent and awfully blasé about contactless payments; beep first and check the rapidly decreasing balance later.
However, handing over notes and coins really does make you wonder whether it is all worth it.
To start, my cashless week coincided with an unofficial boycott of my go-to lunch location of choice, M&S.
Rather than spending around £3.50 everyday, which totals almost £20 per week, I brought in a packed lunch.
It may sound burdensome to many fellow GenZers but bringing in my own lunch provided some much-needed respite for my bank balance and is likely healthier.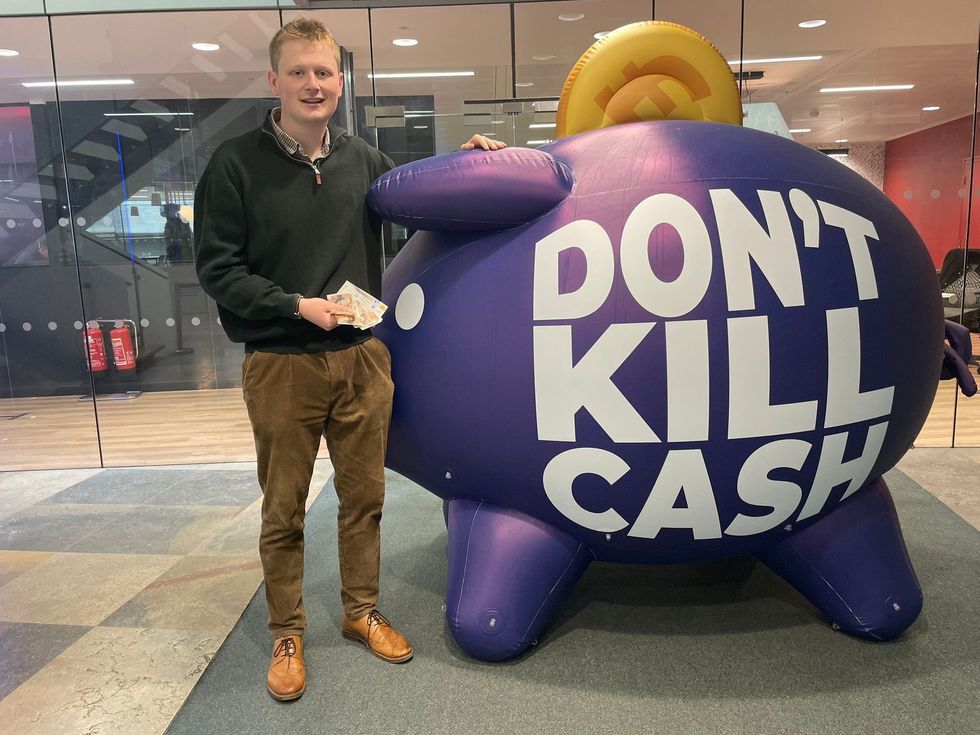 GB News' Jack Walters with the Don't Kill Cash pig
GB NEWS
In fact, cash also lets me do some much-needed bargaining.
Channelling my Essex roots and sounding like a 1980's double-glazing salesman, I somehow managed to whack off a full pound on a pack of cigarettes.
And I am even smoking less, down from around 15 per day to just 10.
Small gains, some of you might think, but I for one sincerely believe the fact I am much more aware of the cost of every one of those tobacco-filled sticks means I am less likely to turn to them at every possible occasion.
It is the same story with drinking. Going to the pub with £30 in my pocket is the equivalent of a financial straitjacket.
It limits my spending much more than the endless contactless tapping but still enables me to enjoy everything the capital has to offer whilst not waking up with the awful combination of a pounding headache and overbearing hangxiety as I check how much money was spent on endless pints of lager.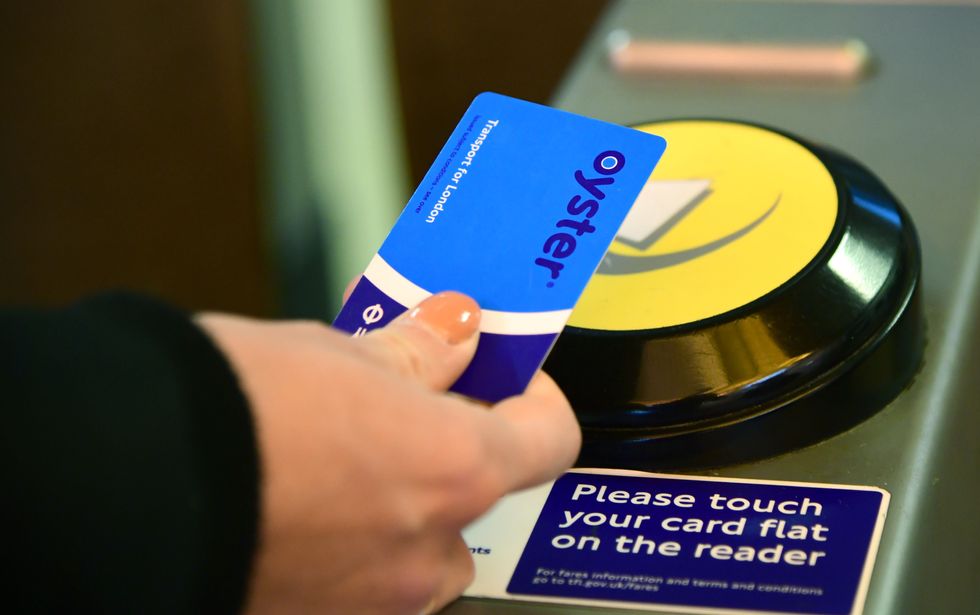 An Oyster card is used at a tube station in London
PA
However, I experienced some issues at a popular London Bridge boozer.
A fellow punter told me: "You've broken the system with a tenner, mate."
I might not have broken the system but by paying with cash I did manage to create a ten-minute delay with floundering bar staff frantically searching for the right key to open the till.
And some pubs simply do not accept cash whatsoever.
I headed down to Twickenham Stadium last Friday for South Africa's final Rugby World Cup warm-up clash with the All Blacks.
The Home of Rugby does not provide visitors with any payment method other than contactless.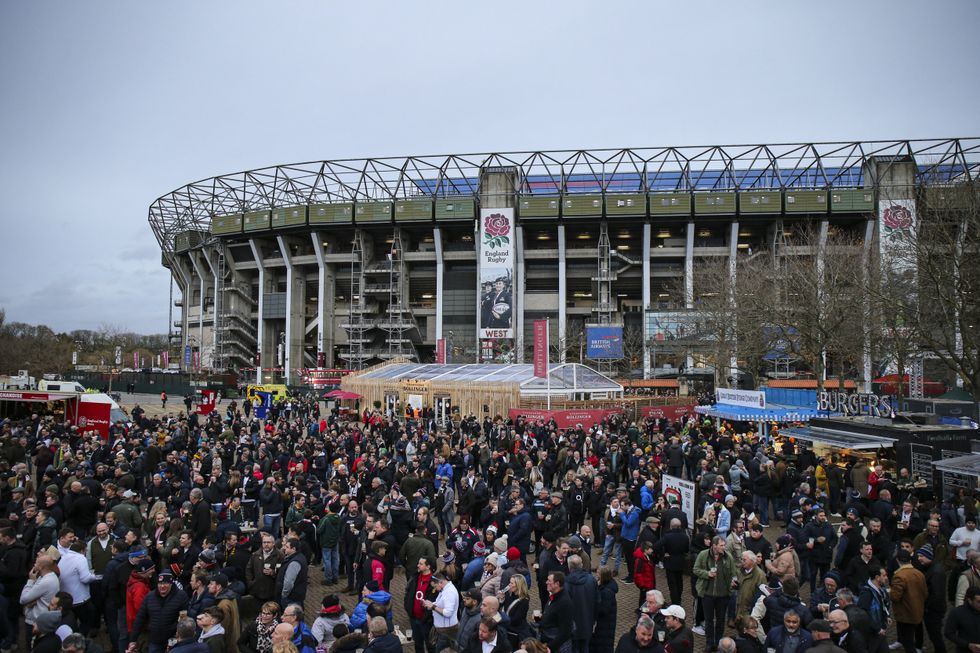 Fans outside the stadium before the Autumn International match at Twickenham Stadium
PA
I pointed this out to another rugby fan who complained: "They seriously aren't going to take my money?"
My waistline was definitely appreciative of the Rugby Football Union's decision as I nonchalantly walked past dozens of burger vans outside the ground to take my seat ahead of the Springboks' emphatic victory.
However, England could have used my hard-earned cash as Steve Borthwick's side failed to sell any tickets in HQ's upper tier ahead of last Saturday's defeat to Fiji.
Going cash-only has also ensured my parents, who have helped me through thick and thin for the first 23-years of my life, were forced to play a significant role in my love life.
I had a date scheduled and as I went to make my reservation at a popular Italian restaurant in Clapham, I was asked to put in card details in case, as I potentially feared, she was a no-show.
My mother and father, all too keen to see their eldest son happy, laughed at my desperate plea and went ahead with the booking.
Fortunately, the date was a success, and the restaurant even accepted my cash payment which came with a nice additional tip.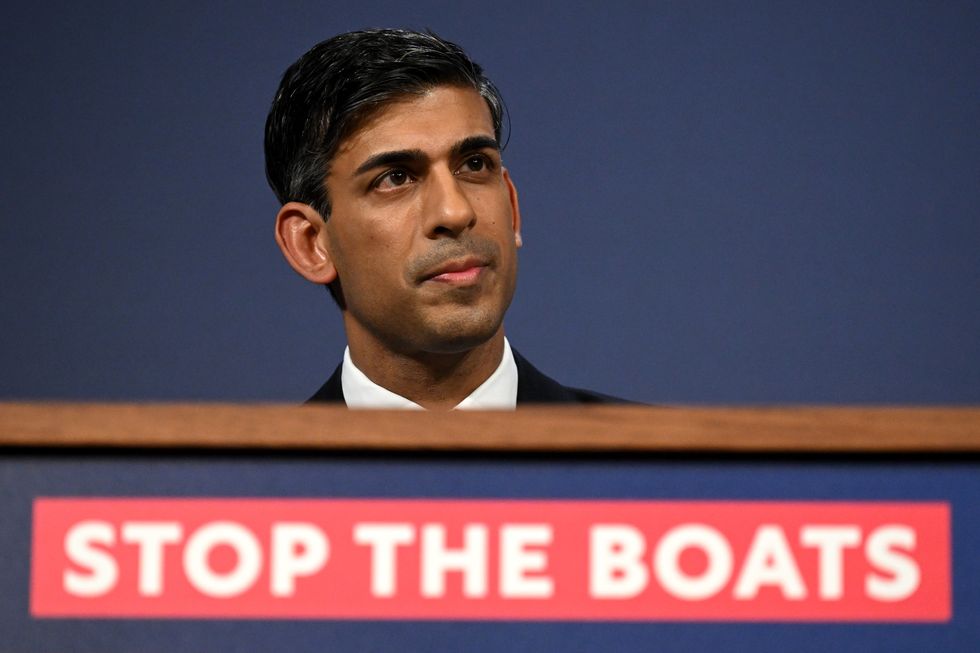 Rishi SunakPA
For most debit-card-carrying GenZers, a week-long cash-only experiment would show them that old habits die hard.

However, I have to say, I think it has been a game-changer.
It may be frustrating to hear older Britons, many of whom had significantly more purchasing power for homes, complain about us bemoaning how hard life is as we wield our iPhones, sip our lattes and binge-watch Netflix but some of the merits they exude about cash are bang on.
It is a budgeting tool which, no matter what contactless alternatives exist, is unlike any other.
It also brings with it an appreciation for what you spend your money on and anyone who prefers the pay-first, ask-questions-later method connected with contactless needs to take a look at themselves.
Despite clear reasons to protect cash, Rishi Sunak is failing to take heed of our calls for the Government to protect often elderly and vulnerable Britons who remain dependent on notes and coins.
The Prime Minister instead argues it is not appropriate to mandate businesses to accept hard cash.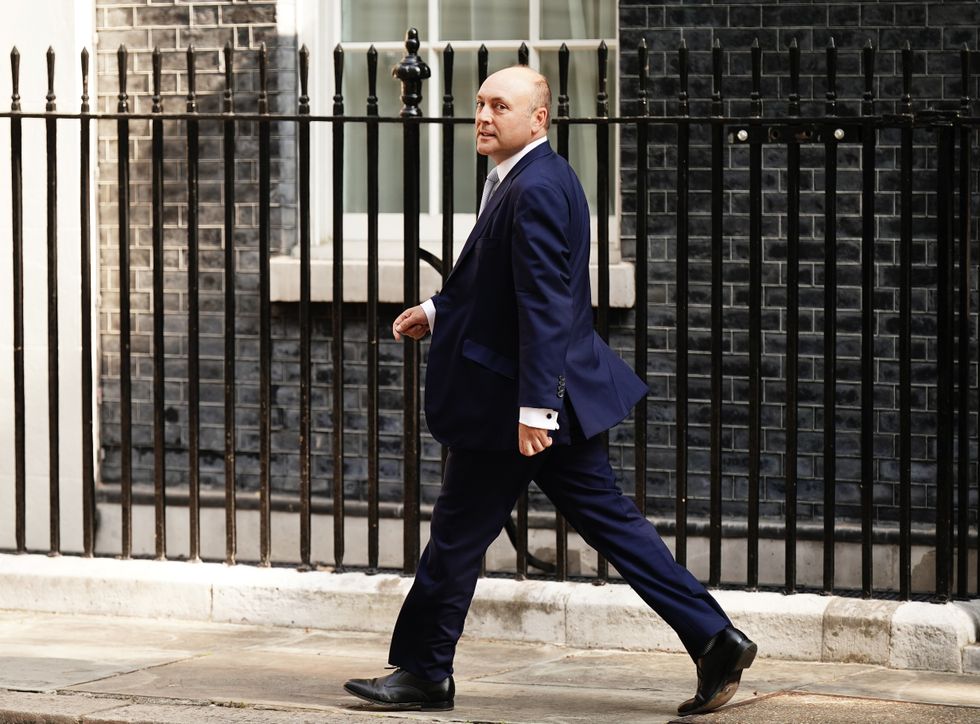 Andrew Griffith arriving in Downing Street, LondonPA
But what is the Government doing to support the three million people who solely rely on the old-fashioned way of doing things?

Very little. Andrew Griffith, who serves as Sunak's Economic Secretary to the Treasury, recently announced new measures to provide "reasonable" access to cash.
The announcement means residents in rural dwellings should be able to access cash deposit and withdrawal services from around three miles away.
I'm not sure about you but walking three miles, or worse still relying on Britain's far from reliable transport service, to withdraw cash without an additional levy just does not seem reasonable enough.
Despite many of these hurdles, which have been aided and abetted by consecutive Governments, there's no looking back for me now.
I am not promising to exclusively use cash going forward.
However, having seen first-hand the merits of using notes and coins, I am more certain than ever that cash must always remain king.
You can help GB News in ensuring the Government and businesses Don't Kill Cash by signing our petition.
Have you found yourself impacted by the cashless society? Email in and let us know your stories gbviews@gbnews.com