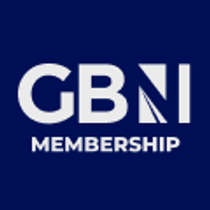 Published: 19/11/2023
-
11:31
Updated: 19/11/2023
-
11:50
GB News staffer Ben Leo - who has just jetted off to Australia to cover Nigel Farage's appearance in the I'm a Celebrity jungle - has spoken about his journey with the channel.
The former Fleet Street reporter told Community Editor Michael Heaver before he boarded the plane down under: "It's my first job in TV.
---
"I've had lots of fun learning about the production process, what it takes to put a show together."
In the exclusive clip, which members can watch below, Ben explains that: "We start at half one in the afternoon we'll come in, we have a document with a list of story ideas.
"So if we've sent any really great stories from the day or the day before or the weekend, if it's a Monday, we'll put them in a doc and we'll always have a a killer question related to the story.
"So say for example, Rishi Sunak says he wants to stop the boats by this date.
"The idea is to spark a debate amongst the panelists.
"The killer question might be, does Rishi Sunak's premiership depend on whether he can stop the boats or not?"