Family-run British business takes on corporate giants with 'healthiest' dog food in UK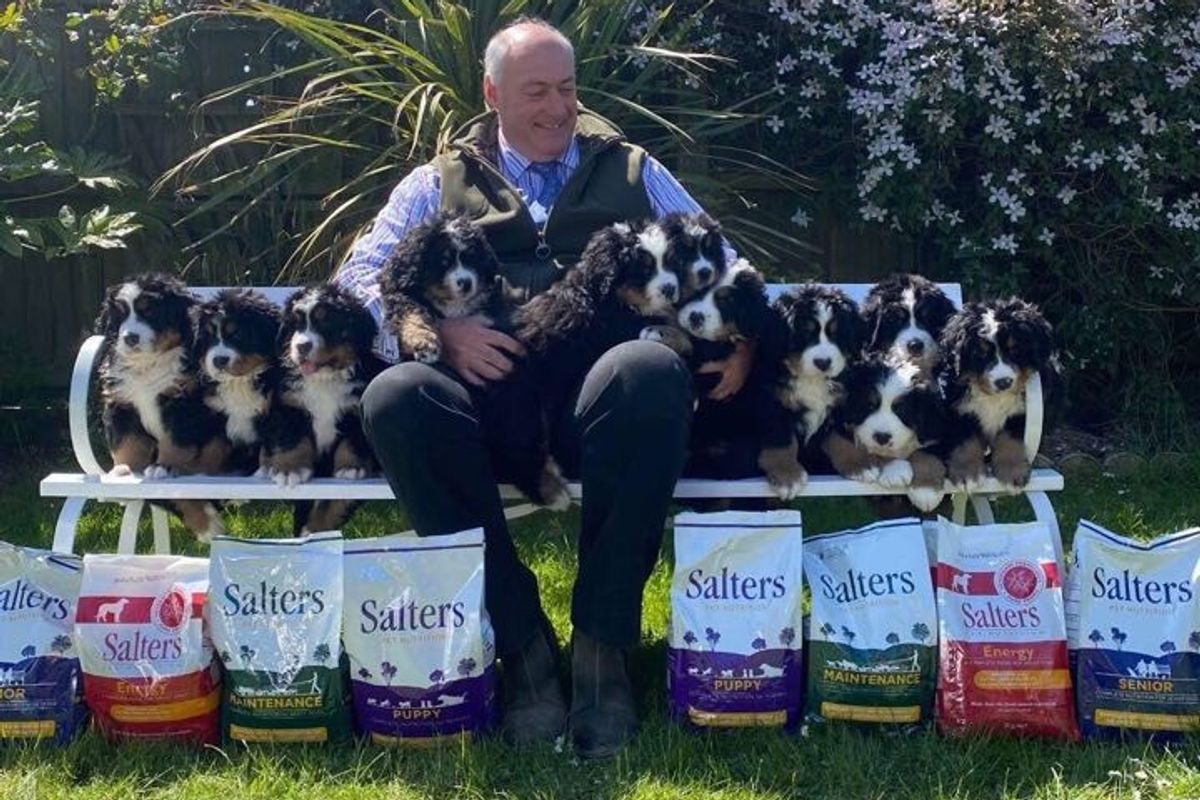 By Jack Walters
Published: 12/07/2023
-
11:21
Updated: 12/07/2023
-
18:09
A family-run business has been taking on some of the world's biggest companies by providing the "healthiest" dog food around in a David versus Goliath story.
Salters Pet Nutrition rose from centuries of experience as a Suffolk butchers and is now sending its premium goods around the planet.
---
The family can trace its roots in the meat industry all the way back to Aldeburgh in 1723 but co-founder Stephen Salter revealed how his grandfather returned from serving in the Medical Corps on the Western Front in the First World War to open his own business in 1922.
Stephen, 64, joined sometime later as a third-generation butcher but decided to try something different 24 years ago, while preserving Salters' mission of delivering the highest-quality goods.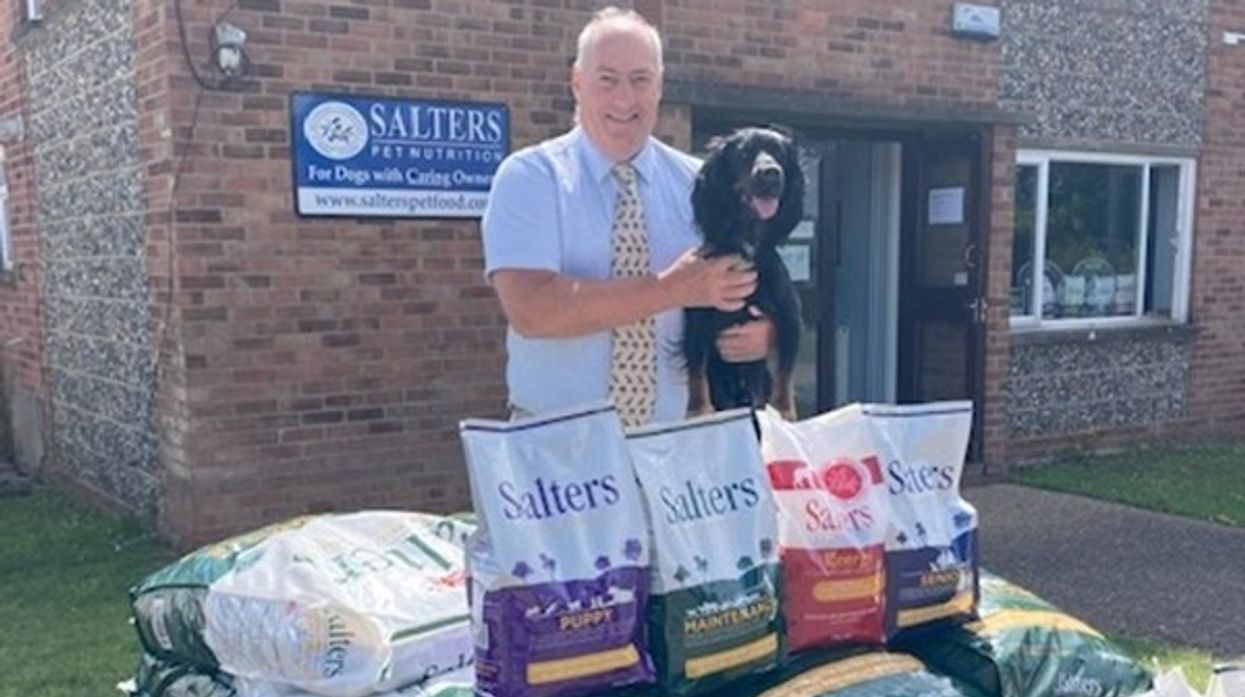 Stephen Salter with bags of Salters dog food
Stephen Salter
He told GB News: "We are using the highest quality ingredients, we cook it well, we look after it and we send it out carefully in nice presentation bags and a cardboard box.
"If they've made the order before 1pm it'll be with you by the next working day."
Stephen added: "I have four different foods, covering four different life stages, all of which I use a high-quality, human-grade chicken.
"It's actually a whole chicken, cooked, roasted, deboned, minced, dried and I use that as my chicken that goes into Salters.
"These larger international companies will use a slurry format which is something I would never ever use. Salters is about quality, from start to finish."
He also stressed how Salters Pet Nutrition - based in Saxmundham - uses natural vitamins and human-grade Italian extra virgin olive oil but does not include colouring, synthetic additives or chemicals.
He added: "I've wanted the best of everything for my dogs. They're fed on Salters.
"I haven't changed an ingredient, recipe or supplier in the 24 years since we started to date."
Britons hoping to give their four-legged friends a "health-first" diet can buy a 15 kilogram bag of Salters dog food for £78, which Stephen claimed can feed an average-size Labrador for just £1.48 a day.
However, Salters is in a hugely competitive market and Stephen conceded larger conglomerates have an advantage when it comes to profit margins.
"The larger companies all work on huge margins and I've sacrificed mine to give the quality," he said.
"I can't do what the big boys do with the publicity because I don't have their margins."
However, the company is building a loyal UK customer base which stretches from Cornwall to Aberdeenshire.
Stephen explained: "Our principal has always been looking after your loyal customers first because that is the core of your business.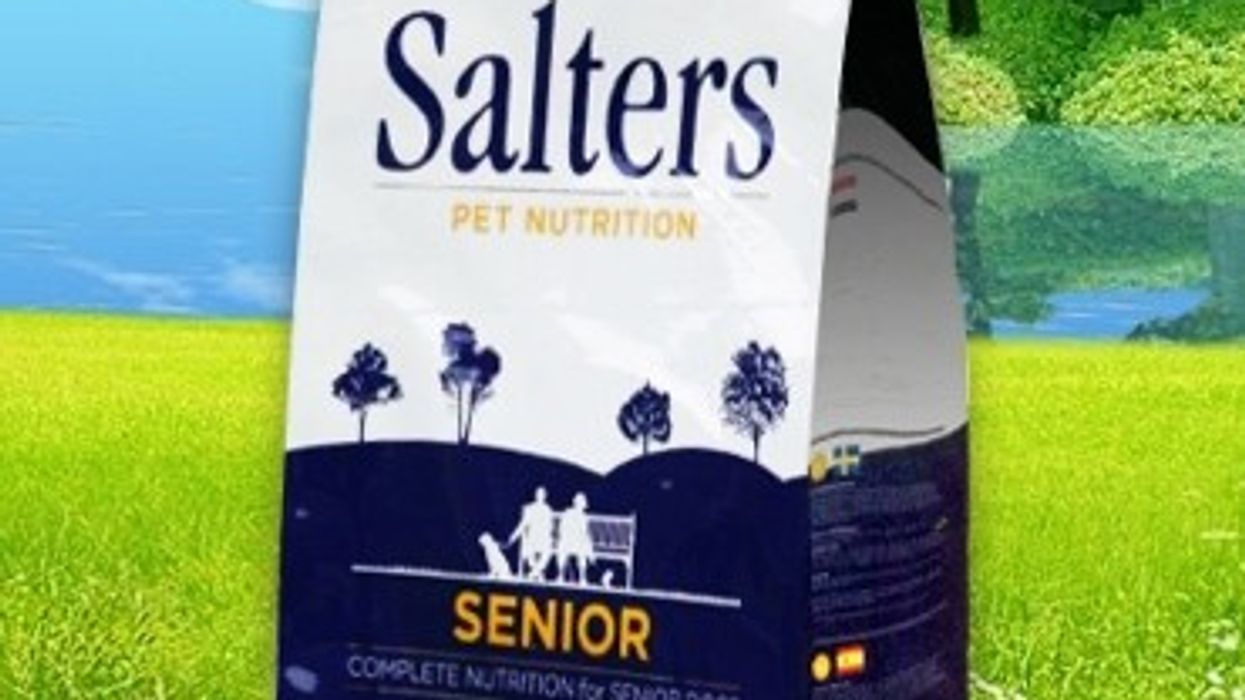 An image of Salters senior dog food
Salters Pet Nutrition
"That is how we have always traded and that is why I hope to give a quality product and quality service to my customers."
He added: "We like to talk to people. There's nothing worse than speaking to a computer or emailing.
"You lose the feel of things. And people have great feelings for their dogs so it's best to talk to people.
"I will always return a call to anyone who wants to know about our food and anyone that wants to discuss the problems that they may have with their dogs."
But Salters Pet Nutrition has had some particularly interesting customers in recent years.
"I've even sent dog food out to the police in the Cayman Islands," he said.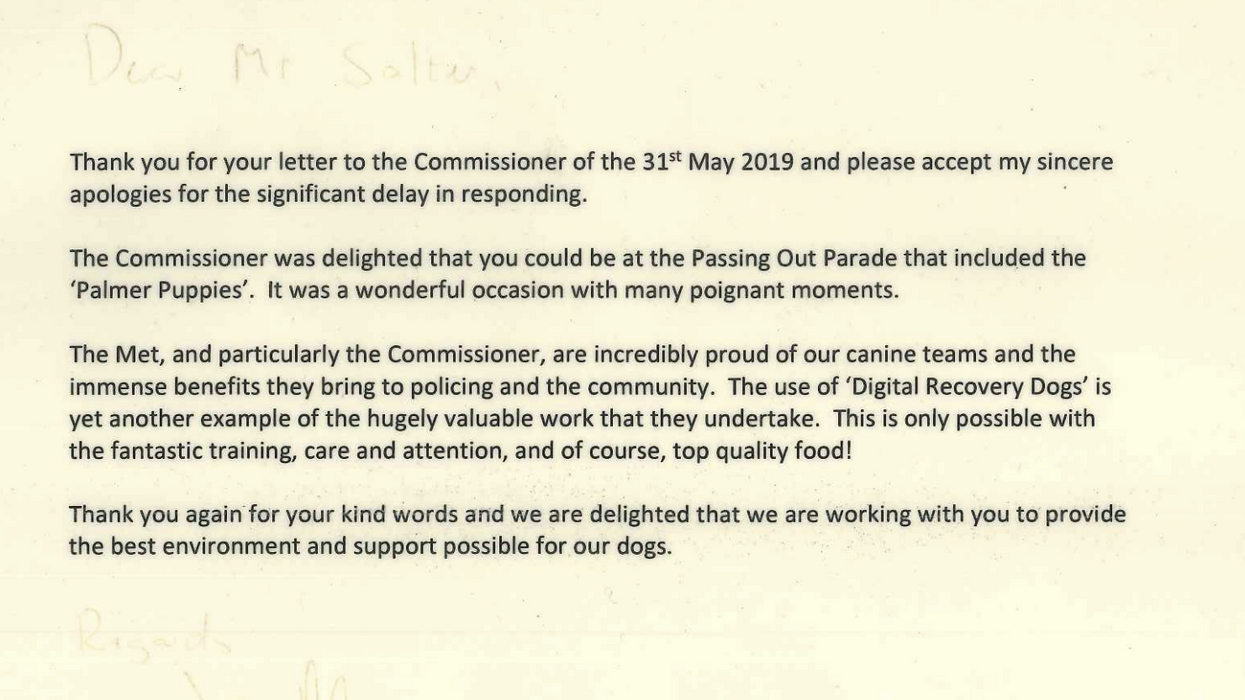 Stephen received a letter from the Metropolitan Police in 2019 about the support he provided to Scotland Yard's canines
Stephen Salter
It would seem police forces are particularly keen to try out Salters' dog food, with both Suffolk and the Metropolitan Police also buying Stephen's products.
Stephen explained: "One of our proudest moments was when we were invited to feed the pregnant dogs and puppies at the Metropolitan Police centre.
"Most police forces use the big conglomerates but we feed our dogs at Suffolk Police and because of our quality we were feeding young puppies in London.
"I met Cressida Dick and she actually wrote to say how well the dogs were looking and how pleased they were with the results."
* This is a paid-for advertorial feature - Salters Pet Nutrition are proud advertisers on GB News