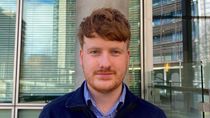 Published: 19/12/2022
-
12:15
Tonia Buxton has defended Jeremy Clarkson's column about Meghan Markle in which he expressed his hatred for the Duchess.
The former Top Gear host wrote in his column for The Sun that he hates Meghan Markle "on a cellular level".
---
"I hate her. Not like I hate Nicola Sturgeon or Rose West. I hate her on a cellular level.
"At night, I'm unable to sleep as I lie there, grinding my teeth and dreaming of the day when she is made to parade naked through the streets of every town in Britain while the crowds chant, 'Shame!' and throw lumps of excrement at her.
"Everyone who's my age thinks the same way,"
Clarkson received hoards of hate online and several notable celebrities shared their outrage.
Carol Vorderman tweeted: "NO Jeremy Clarkson. Not on any level, in any circumstance, is it ok to write this stuff about any woman and absolutely NO to 'everyone who's my age thinks the same'.
"No no no. We absolutely do NOT think the same.
"Listen to the noise Jeremy. The crowds are chanting 'shame on YOU'."
Comedian John Bishop added: ""I don't care who you are or who you work for you simply can not write things like this.
"It is a blatant appeal to incite humiliation and violence on a woman. Some have excused it as dark humour. There is no joke here Jeremy Clarkson and no excuse."
Now, Tonia Buxton has defended his comments and expressed the importance of free speech.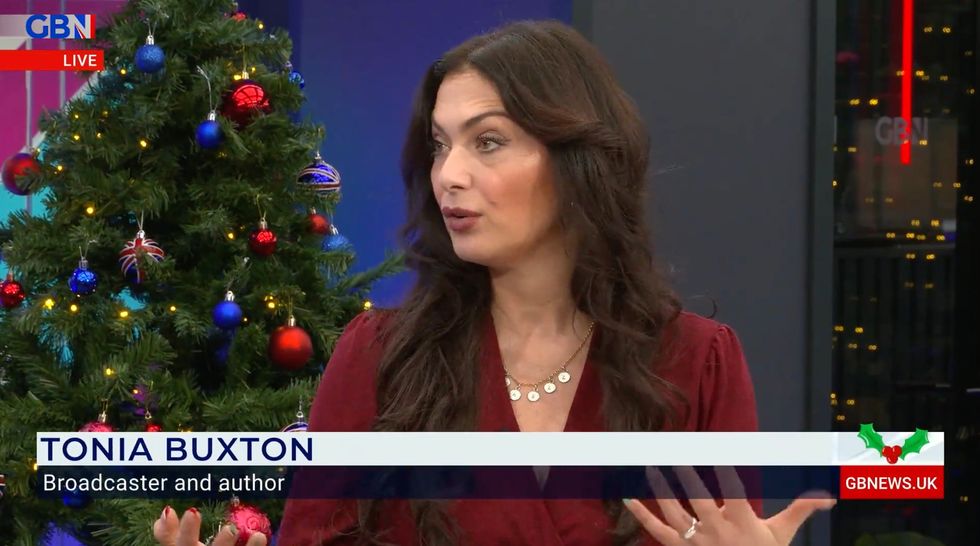 Tonia Buxton defended Clarkson's comments and expressed the importance of free speech.
GB News
Tonia and Narinder Kaur joined Bev Turner on GB News to discuss the column.
Narinder said: "There's nothing funny about him, he also once said strikers should all be shot.
"He's the most disgusting man, I'm ashamed he's British. And I think, how dare he?
"It was misogyny. It was hateful. It was racist. It was disgusting. No, honestly, he's cancelled."
Responding, Tonia defended Clarkson's column, saying Meghan Markle "did not want to sit in Watford on a wet Wednesday shaking hands. She just wanted the glamour. She knew what she was marrying into. But the point is here, Jeremy took it too far."
She went on to share a warning over the dangers in cancelling and silencing people purely for voicing their opinions.
"It's satirical writing, this type of writing is not a criminal offence. You're going to cut off all types of free speech and we're not going to be able to speak anymore."
The final volume of the Sussexes' controversial Netflix documentary features claims about Meghan's treatment in the press, her mental health and their relationship with the Prince of Wales.
The final three episodes, which dropped at 8am on Thursday, follow the couple from their wedding day to their departure for North America.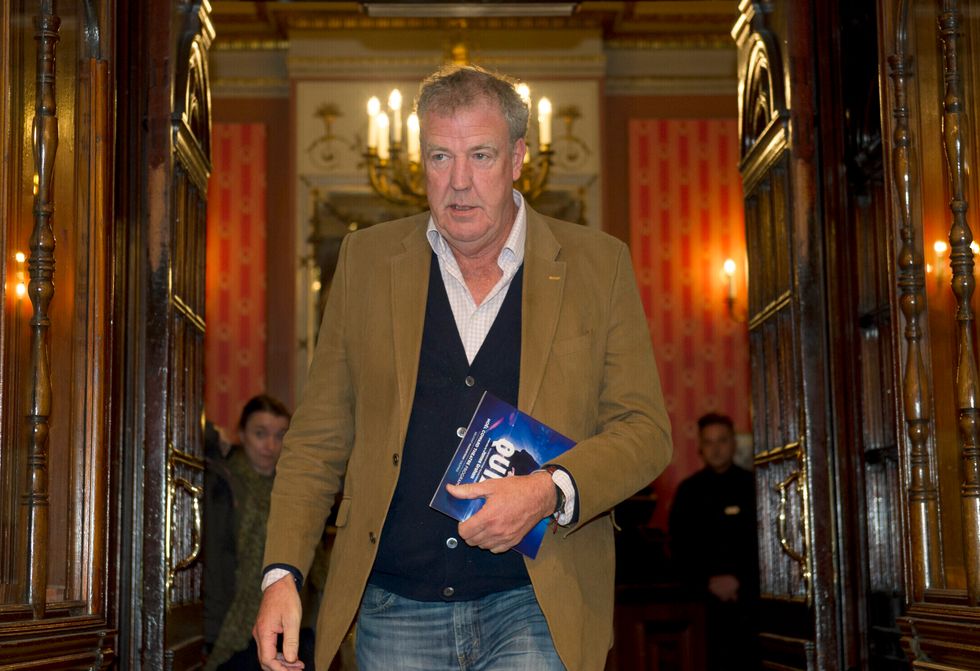 The former Top Gear host wrote in his column for The Sun that he hates Meghan Markle "on a cellular level".
PA Archive/PA Images