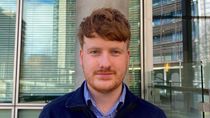 Published: 15/02/2023
-
15:10
Britons have been issued an urgent weather warning by the Met Office, as strong winds could pose a potential "danger to life".
The latest forecast for the weekend says: "Very windy in the north Friday with some rain, heavy at times. Drier but breezy further south. Rain at times in the south over the weekend, drier in the north."
---
Detailing the specifics of the wind posing a danger to life, the Met Office added: "A deep area of low pressure is expected to impact much of northern Britain through Friday.
"Winds will increase from west to east, with gusts of 55-65 mph likely, and locally as high as 70-75 mph for exposed coasts and hills. Winds will gradually through Friday afternoon and evening.
A yellow weather warning was put in place for Friday, with much of Scotland and the north of England being placed in the direct firing line of the dangerous weather.
The Met Office wrote that there is "a small chance of injuries and danger to life from flying debris".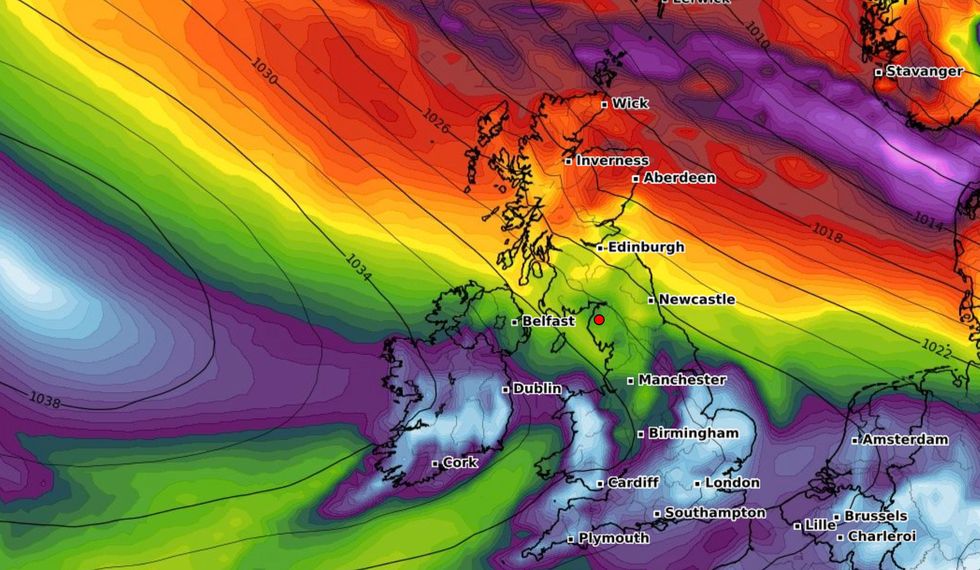 75mph will batter parts of the UK.
WXCHARTS
It also warned motorists there is a chance of "longer journey times or cancellations as road, rail, air and ferry services are affected".
There is a chance of power cuts which could affect mobile phone service and other services.
The public has been warned to stay away from beaches as large waves and beach material could be thrown onto sea fronts and coastal properties.
The National Weather Service advised people in areas that could be impacted to secure loose objects, fasten doors and windows, stay indoors as much as possible and keep away from unstable structures.
It advised motorists to drive slowly and take care on "exposed routes such as bridges, or high open roads, delay your journey or find alternative routes if possible".
The update comes as weather forecasters warned that the UK could be hit with subzero temperature later in the month thanks to a sudden stratospheric warming as well as a polar vortex.
Temperatures could drop as low as -11C as a result of the weather fronts.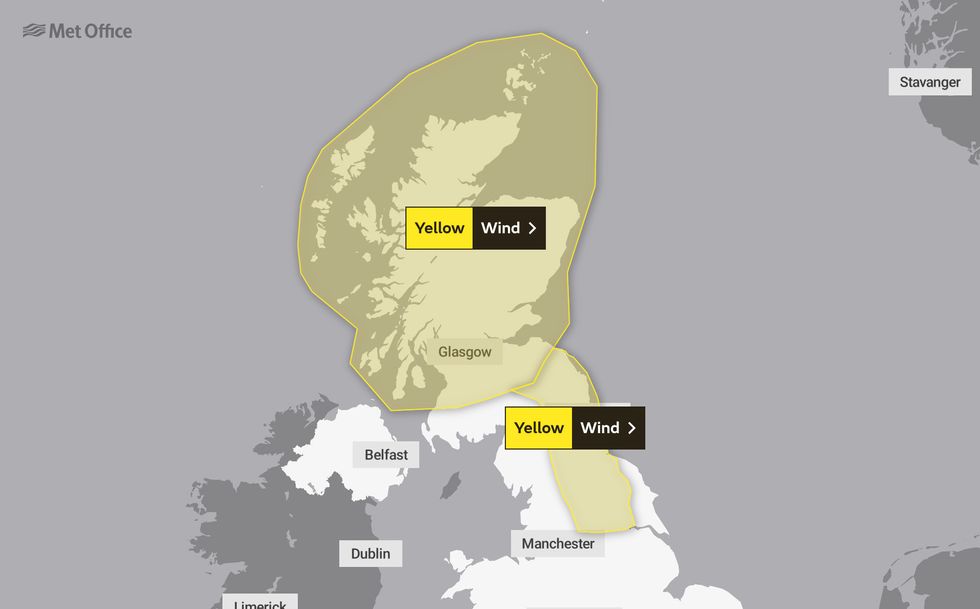 The Met Office has issued a yellow weather warning across the UK.
Met Office
Forecast maps shows heavy snow arriving in the north of England and Scotland from late February onwards.
NetWeather forecaster Ian Simpson wrote: "Long-range forecast models are now suggesting that a sudden stratospheric warming event is likely.
"This increases the likelihood of us seeing blocking anticyclones developing at high latitudes towards the end of February and into March, and sending cold northerly and/or easterly winds over to Britain.