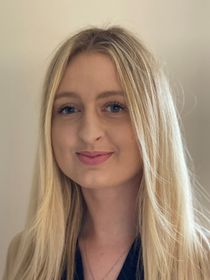 Published: 13/02/2023
-
17:17
A new weather map suggests the UK could be covered in snow as temperatures plunge to -11C in just weeks following a sudden weather phenomenon.
An Arctic blast could move eastwards due to a sudden stratospheric warming (SSW) which may trigger a freezing blast similar to the Beast from the East.
---
Mild February conditions have given Britons a false sense of hope that spring is on its way but sudden snowy plumes are set to hit at the start of March.
Forecast maps shows heavy snow battering northern England and Scotland from February 28 as rain falls across Northern Ireland and Wales.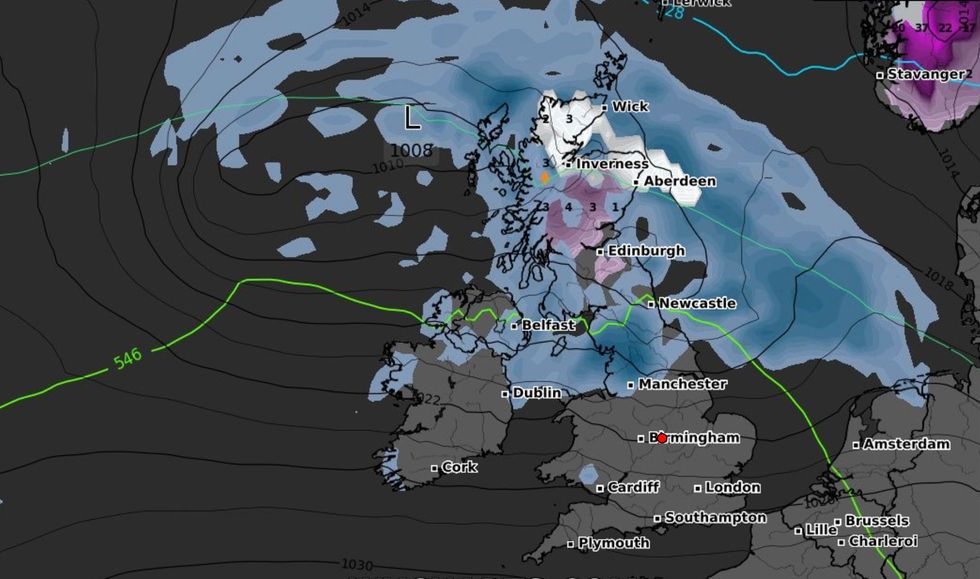 An artic blast could move eastwards due to a sudden stratospheric warming
WXCHARTS
Rain is expected to continue south to central parts of England while blankets of snow hit Wales, Scotland and Northern Ireland.
Weather predictions currently run until March 1 but show what appears to be a sub-zero surge across the country.
Temperatures are likely to dip to as low as -11C at the back end of February, with wintry conditions to affect Britain over ten days into March.
"It's on the radar as a watching brief," Jim Dale, a senior meteorologist at British Weather Services, told the Express.
"It is a long piece of string into March as to where any Arctic thrust will end up, but yes the sudden stratospheric warming is in motion."
The phenomenon causes spinning air currents over the North Pole –the Polar Vortex– to fall, warm, and flood Europe with freezing winds.
It happens when "rapid warming occurs high up in the stratosphere" causes colder conditions over parts of the Northern Hemisphere through their interaction with the jet stream.
The Met Office said: "The term sudden stratospheric warming refers to what is observed in the stratosphere.
"A rapid warming (up to about 50C in just a couple of days), between 10 km and 50 km above the earth's surface.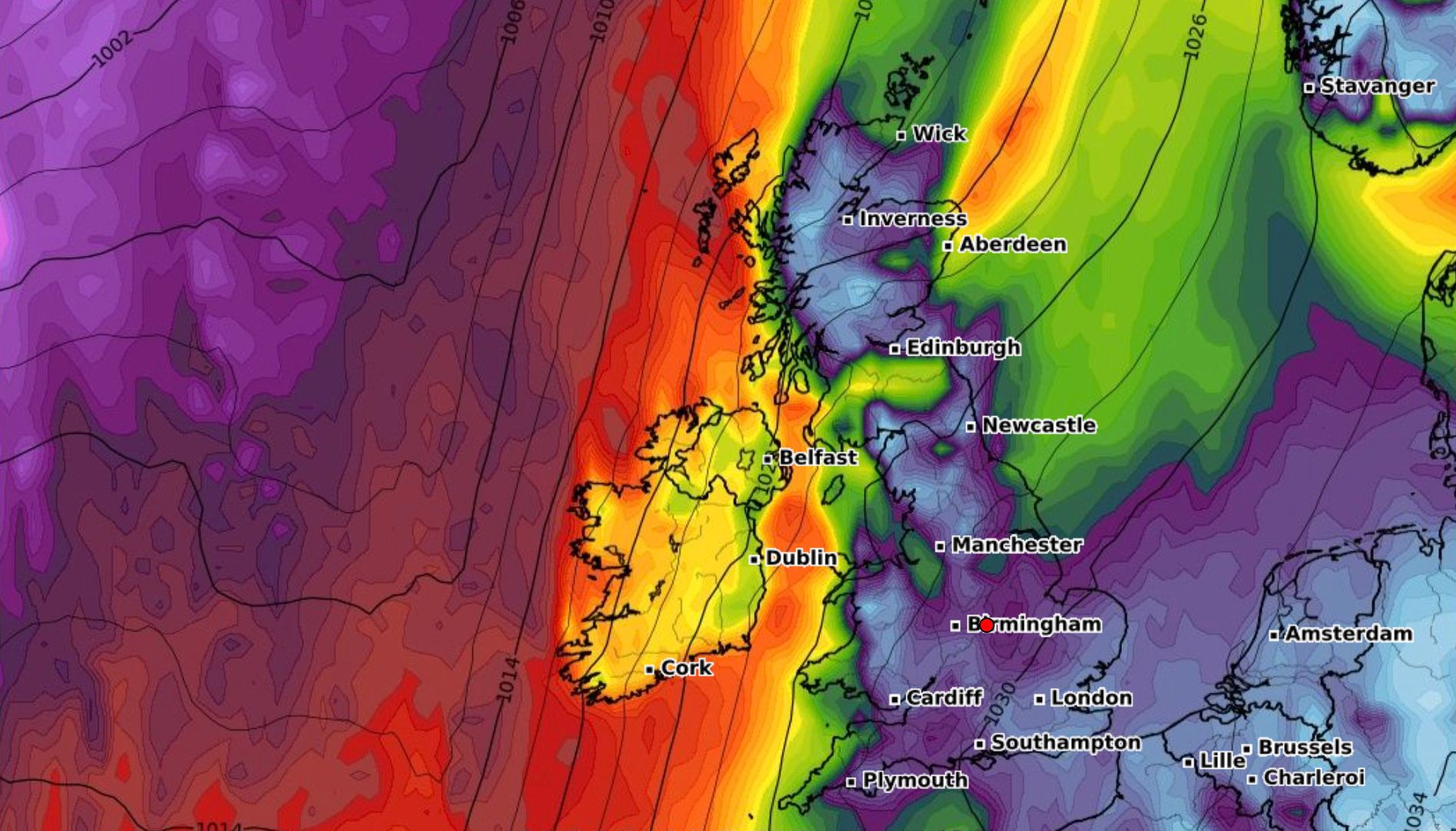 The artic thrust could end up anywhere according to the Met Office
WXCHARTS
"This is so high up that we don't feel the 'warming' ourselves. However, usually a few weeks later, we can start to see knock-on effects on the jet stream, which in turn effects our weather lower down (in the troposphere)."
Speaking about the Arctic thrust and where it may end up, Dale added: "It will happen somewhere but it's the where that's the big hole - and it's all down to luck."
According to the Met Office, there is now over 80 per cent chance of a major SSW occurring.
The impact does not happen every year but any effect is most likely to take place in late February and March.