A British marathon runner has been disqualified after using a car to travel for part of the race.
Scottish GP Dr Joasia Zakrezewski finished third in the GB Ultras Manchester to Liverpool race earlier this month.
---
The 47-year-old, from Dumfries, was tracked via GPX mapping data covering a mile in just 100 seconds.
The tracking data suggested Zakrezewski was travelling at "super-human" speed as it hit 35 miles-per-hour.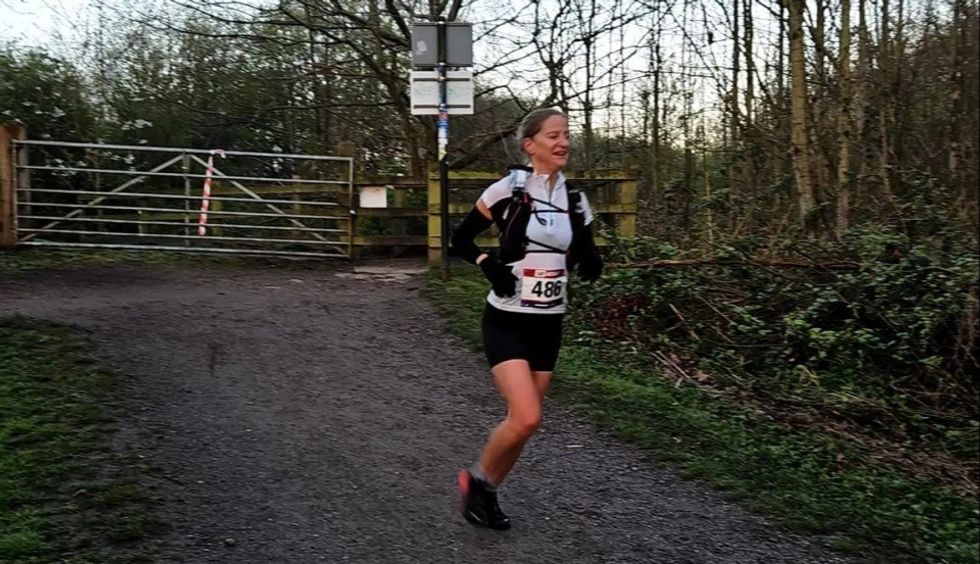 Dr Zakrzewski reached the 'super-human' speed of 35 miles-per-hour
Facebook
Jamaican sprinter Usain Bolt, who won eight Olympic gold medals and holds three world records, reached a top speed of just over 27 miles-per-hour.
Zakrezewski finished in third place with a time of seven hours and 25 minutes.
She later posed for pictures with her medal at the race on April 7.
The matter has now been raised with UK Athletics.
GB Ultras race director Wayne Drinkwater confirmed he received information about Zakrezewksi gaining an "unsporting, competitive advantage during a section of the event".
Drinkwater added: "The issue has been investigated and, having reviewed the data from our race tracking system, GPX data, statements provided from our event team, other competitors and from the participant herself, we can confirm that a runner has now been disqualified from the event having taken vehicle transport during part of the route."
Mel Sykes, an NHS podiatrist, has since been awarded third place.
She took to Twitter to slam her race rival as a "cheat".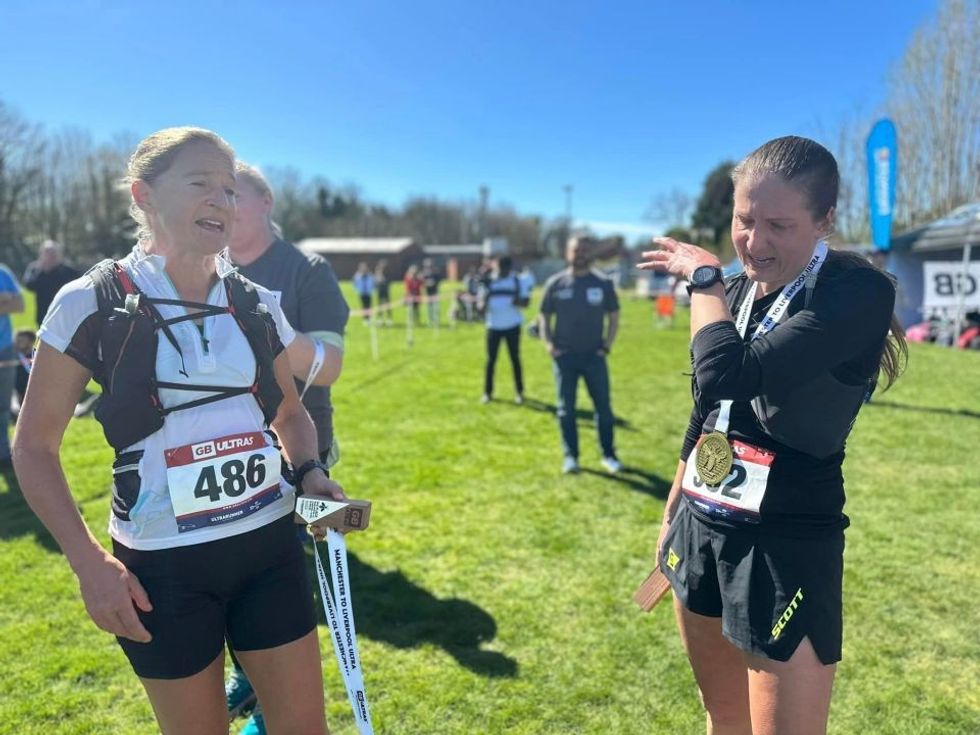 Dr Zakrzewski (left) covered a mile of the race in just 100 seconds
Facebook
Sykes said: "The sad thing in all this is that it completely takes the p**s out of the race organisers, fellow competitors and fair sport.
"How can someone who knows they have cheated cross a finish line, collect a medal/trophy and have their photos taken?!"
Zakrezewksi described her actions as "not malicious" and apologised to Sykes.
She said: "When I got to the checkpoint I told them I was pulling out and that I had been in the car, and they said 'you will hate yourself if you stop'.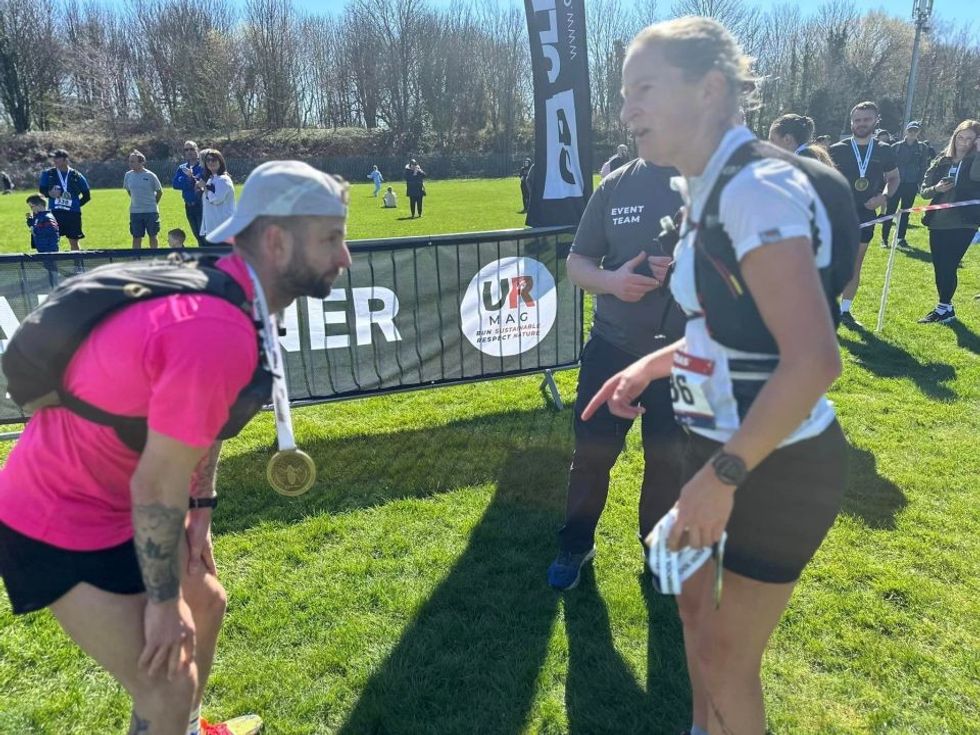 Zakrezewksi, who represented Scotland at the 2014 Commonwealth Games, said she made a "massive error"
Facebook
"I agreed to carry on in a non-competitive way.
"I made sure I didn't overtake the runner in front when I saw her as I didn't want to interfere with her race."
Zakrezewksi, who represented Scotland at the 2014 Commonwealth Games, added: "I made a massive error accepting the trophy and should have handed it back.
"I was tired and jetlagged and felt sick.
"I hold my hands up, I should have handed them back and not had pictures done but I was feeling unwell and spaced out and not thinking clearly."