Published: 09/05/2023
-
15:06
Formula One is thought to be being eyed up by Jeff Bezos and Elon Musk as the billionaires consider investing in sport.
The business moguls made their fortunes in Tech, with Bezos' billions coming from Amazon, while Musk amassed his wealth from PayPal and electric car company Tesla.

---
And the uber-rich pair are said to be looking to diversify their portfolios by acquiring the F1 team, according to The Sun.
Bezos was spotted speaking to McLaren engineers, while Musk rubbed shoulders with Red Bull Racing chief Christian Horner at the Miami GP last Sunday.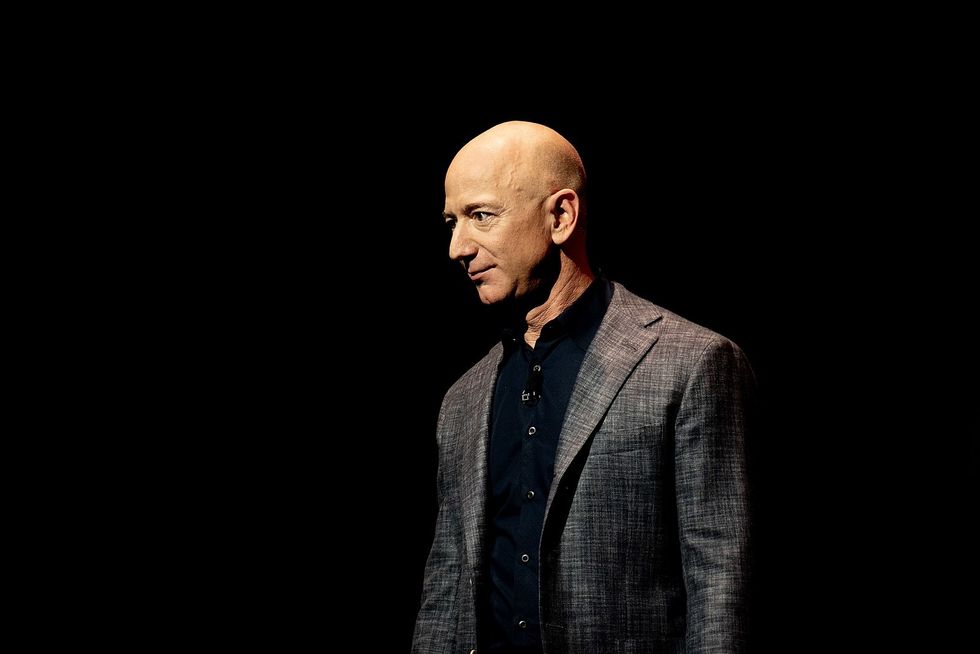 Jeff Bezos and Musk appeared at the Miami GP last week
WikiCommons
Fellow tech leader, Apple's CEO Tim Cook soaked up the action at the United States GP last year, and he's also said to be taking a keener interest in the sport.
Speaking on the attention shown in the F1 by the plutocrats, Mark Turner, CEO of Seamless Digital, who work with McLaren, told the US Sun: "We've seen Tim Cook, Elon Musk and Jeff Bezos all take a look around F1 in the past two US-based races.
"That is more proof America is really leaning into all things technology in the sport at the moment."
Bezos and his tech counterparts will have to convince the F1's owners Liberty Media to sell to the race company.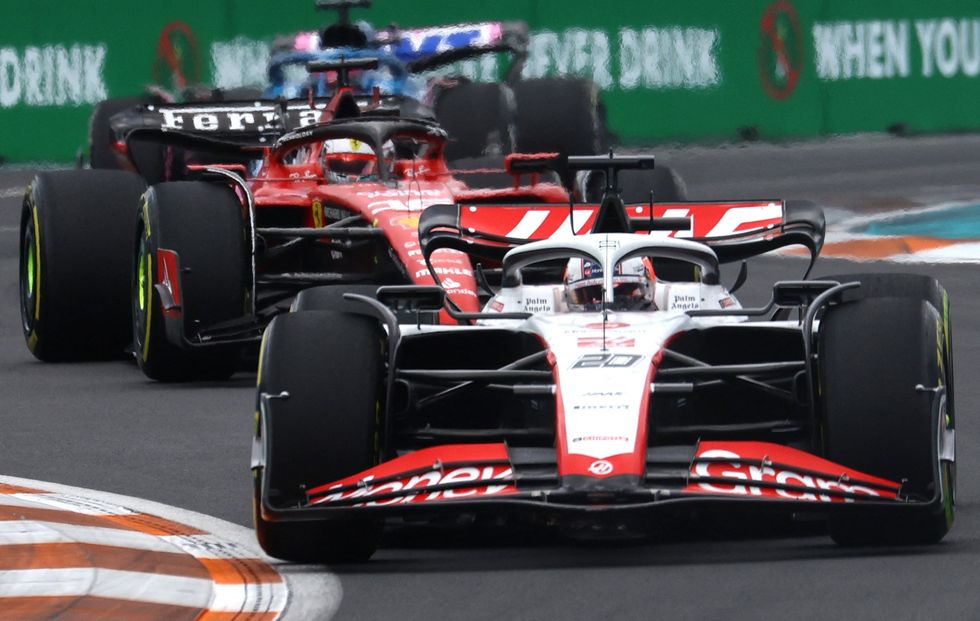 The F1 is owned by Liberty Media
Reuters
Liberty Media purchased the F1 for £4.4billion - but the company's value has jumped to £17bn since then.
But the company's contract is up in 2025 and insiders reckon they might be open to selling the F1 as internal parties seek to consolidate the sport.
However, the tech icons will likely have to fork out an exorbitant sum to convince Liberty Media to sell up, as a $20 billion bid from Saudi Arabia was ostensibly rejected in January 2023.
Musk shared some of the plans he's got for the sport while revealing what he was speaking to Red Bull chief Horner and team drivers Max Verstappen, and Sergio Perez.
Under a snap with the trio on Twitter, Musk wrote: "Fun discussion of aero & battery technology in F1.
"I proposed a pure EV (Electric Vehicle) vs gas/hybrid F1 race."
The Tesla boss was also linked with a move to acquire football team Manchester United, who were put up for sale by The Glazers, in February.
Musk's interest in sports comes after the world's second-richest man purchased social media website Twitter in October 2022.