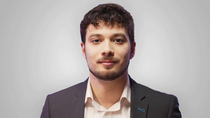 Published: 30/01/2023
-
10:20
Updated: 14/02/2023
-
10:20
Prince Harry looks set for crunch talks over whether he and Meghan Markle will attend King Charles's Coronation in May 2023.
The King has asked his close friend Justin Welby, the Archbishop of Canterbury, to broker a deal with the Sussexes.
---
Welby officiated Harry and Meghan's wedding and royal sources told The Telegraph that he is "very close" to the Duke and Duchess of Sussex and speaks to them regularly by phone.
Royal Commentator Rafe Heydel-Mankoo told GB News that the Royal Family have previously asked the Archbishop of Canterbury to help make peace with Meghan and Harry.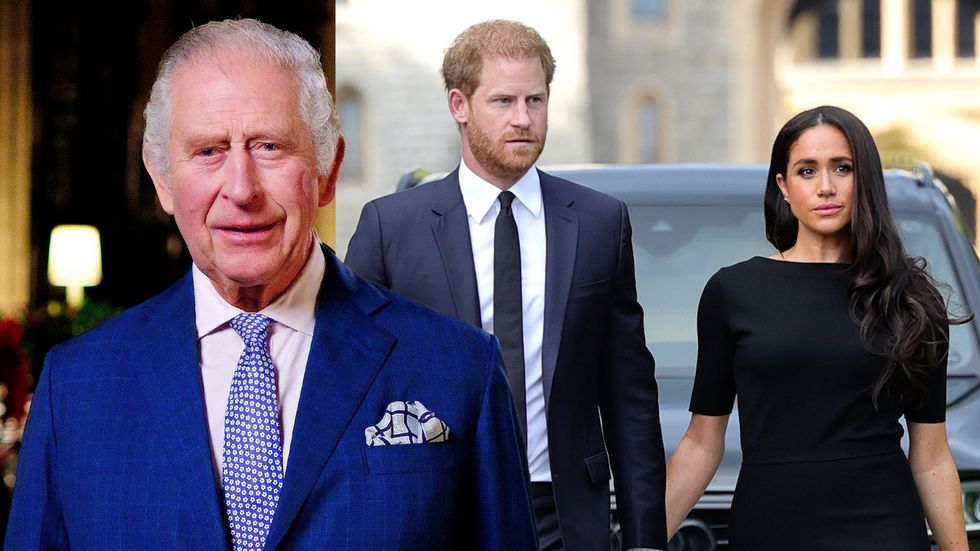 King Charles is keen for Harry and Meghan to attend the Coronation
PA
He said: "It's not the first time that Justin Welby has been drafted in.
"In September he was brought in to try to reconcile things to a degree after the Queen's death.
"However, on this occasion, Prince William seems very resistant and I can totally understand why the logic from Buckingham Palace seems to be that.
"Essentially, not having Harry there is more dangerous than having him there."
He continued: "I can't see the logic there for my mind.
"All focus must be on the Coronation, must be on the King and Queen.
"And I don't see why they want to risk photographs of Harry and Meghan challenging photographs of the newly crowned King and Queen on the front pages.
"It would be a major distraction."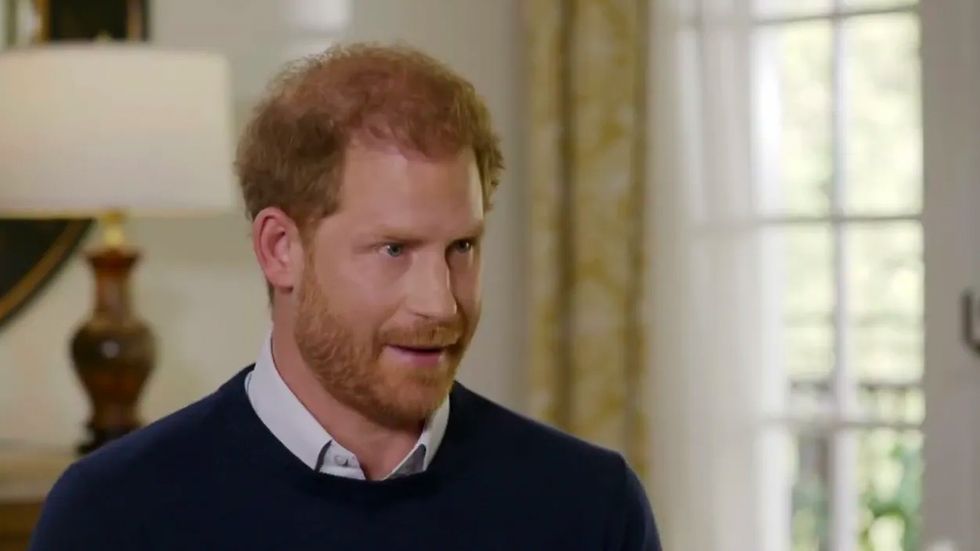 Prince Harry refused to say whether he would attend the Coronation earlier this month
ITV
During an interview with ITV's Tom Bradby earlier this month, Prince Harry was quizzed on whether he will be present at his father's coronation.
The presenter asked: "If you are invited to the coronation will you come?"
Prince Harry replied: "There's a lot that can happen between now and then."
He continued: "But, the door is always open. The ball is in their court.
"There's a lot to be discussed and I really hope that they're willing to sit down and talk about it."