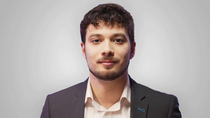 Published: 06/02/2023
-
16:06
Kate, Princess of Wales, opened up during a chat at a school in London to mark the start of Children's Mental Health Week.
The Princess of Wales spoke to young children at St John's Church of England Primary School in Bethnal Green.
---
Kate is the royal patron of the children's charity Place2Be, which founded the annual awareness week.
The Princess of Wales made paper planes with the children as she spoke with them about their feelings.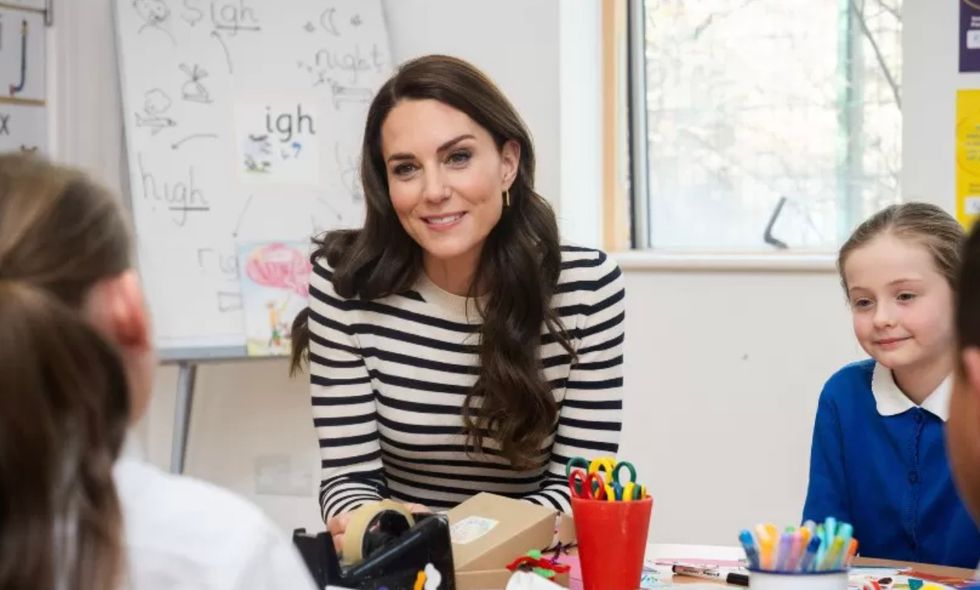 Kate made paper planes with the children
PA
A boy told the princess "connecting releases our emotions to other people that we care about".
Whilst another classmate said: "I take deep breaths in, then I drink a glass of water" when discussing coping with strong feelings.
Kate said at the end of the session with the children: "Well, thank you for having a chat with me today.
"And keep talking about your feelings and keep asking others how they're doing and helping them to talk about their feelings as well.
"I'm a firm believer in giving children the skills that they need for life and focusing on their social and emotional development."
A spokeswoman for Place2Be said regarding Children's Mental Health Week: "All week schools, families, youth groups will be getting involved and taking part.
"People thrive in communities and when we have really good positive connections with others, that's really, really good for our emotional health and well being."
Last week the Prince and Princess of Wales joined a star-studded reception at the home of British cinema as Kate launched her ambitious Shaping US campaign to create better futures for young children.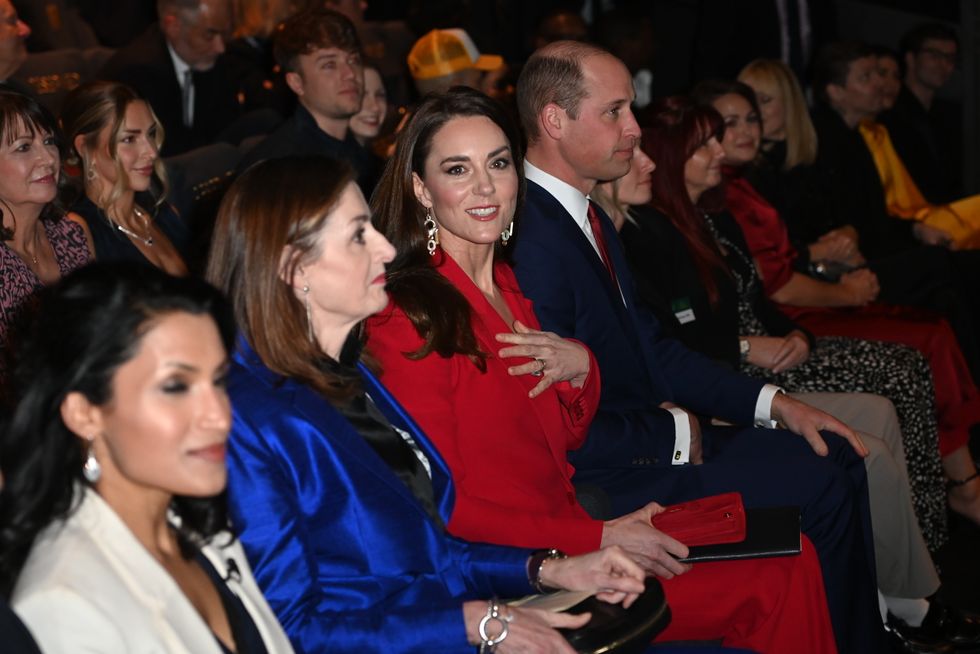 Kate launched her Shaping Us campaign last week
Eddie Mulholland/Daily Telegraph
The Princess of Wales said during a speech to launch the campaign: "These are the most preventative years. By focusing our collective time, energy, and resources to build a supportive, nurturing world around the youngest members of our society and those caring for them, we can make a huge difference to the health and happiness of generations to come.
"All of society has a role to play in this, even if you are not directly involved in a child's life, because we are all responsible for building a more compassionate world in which our children can grow, learn and live.
"In these difficult times, it is more important than ever to help support parents and caregivers provide loving, safe and secure homes for their babies and young children to thrive."