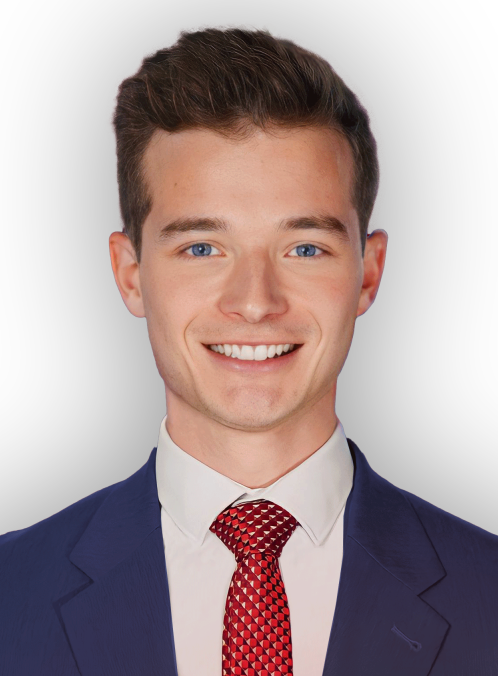 Published: 10/01/2023
-
14:06
Updated: 10/01/2023
-
15:05
PRINCE Harry's ability to accurately recall events has been thrown into serious doubt following a vivid memory detailed in his newly published memoir, Spare.
In the book, which is released today, the Duke of Sussex goes into detail about the hugely significant moment he was told his great-grandmother, the Queen Mother, had died in March 2002.
---
The 38-year-old gave evocative and specific details about the "bright and warm" weather at his school in Eton when he took the dreaded "phone call".
But reports at the time detailed that the prince - who was 17 at the time - wasn't even in the UK and was actually away skiing in snowy Switzerland.
In Spare, Harry writes: "At Eton, while studying, I took a call. I wish I could remember whose voice was at the other end; a courtier's, I believe.
"I recall that it was just before Easter, the weather was bright and warm, light slanting through my window, filled with vivid colours. Your Royal Highness, the Queen Mother has died."
However, news reports at the time explicitly detail how Prince Harry was away skiing with his father and brother in Klosters, Switzerland, when the 101-year-old died in her sleep at Royal Lodge, Windsor.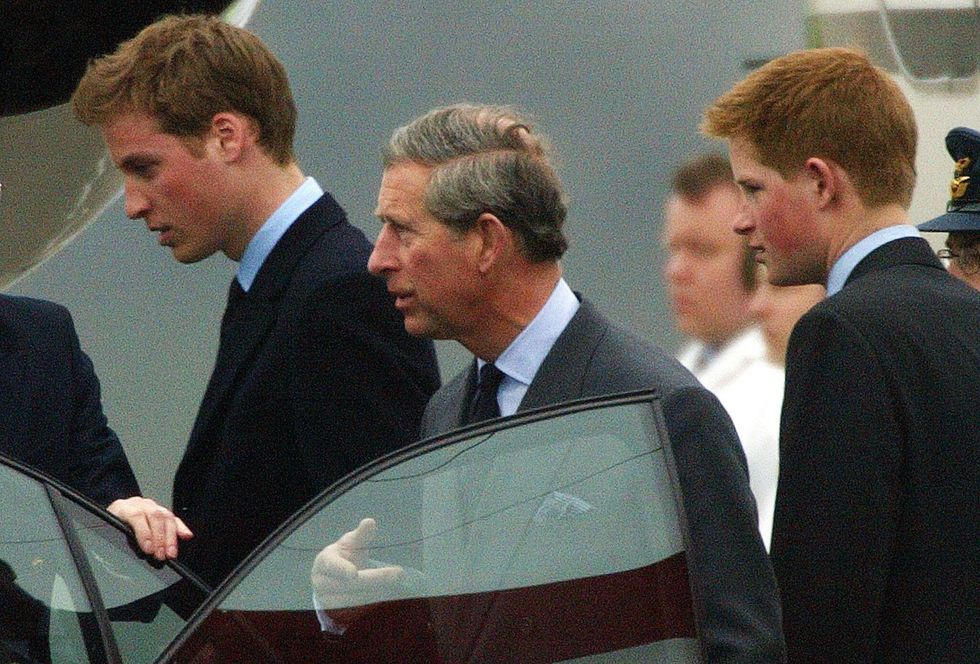 Prince Harry (right, aged 17) arrives home with Charles and William after the Queen Mother's death
Alamy
Pictures also show him returning to the UK from the continent the day after the death.
The stark inconsistencies in that recollection raise questions about the accuracy of other claims made by the Duke of Sussex in his new memoir.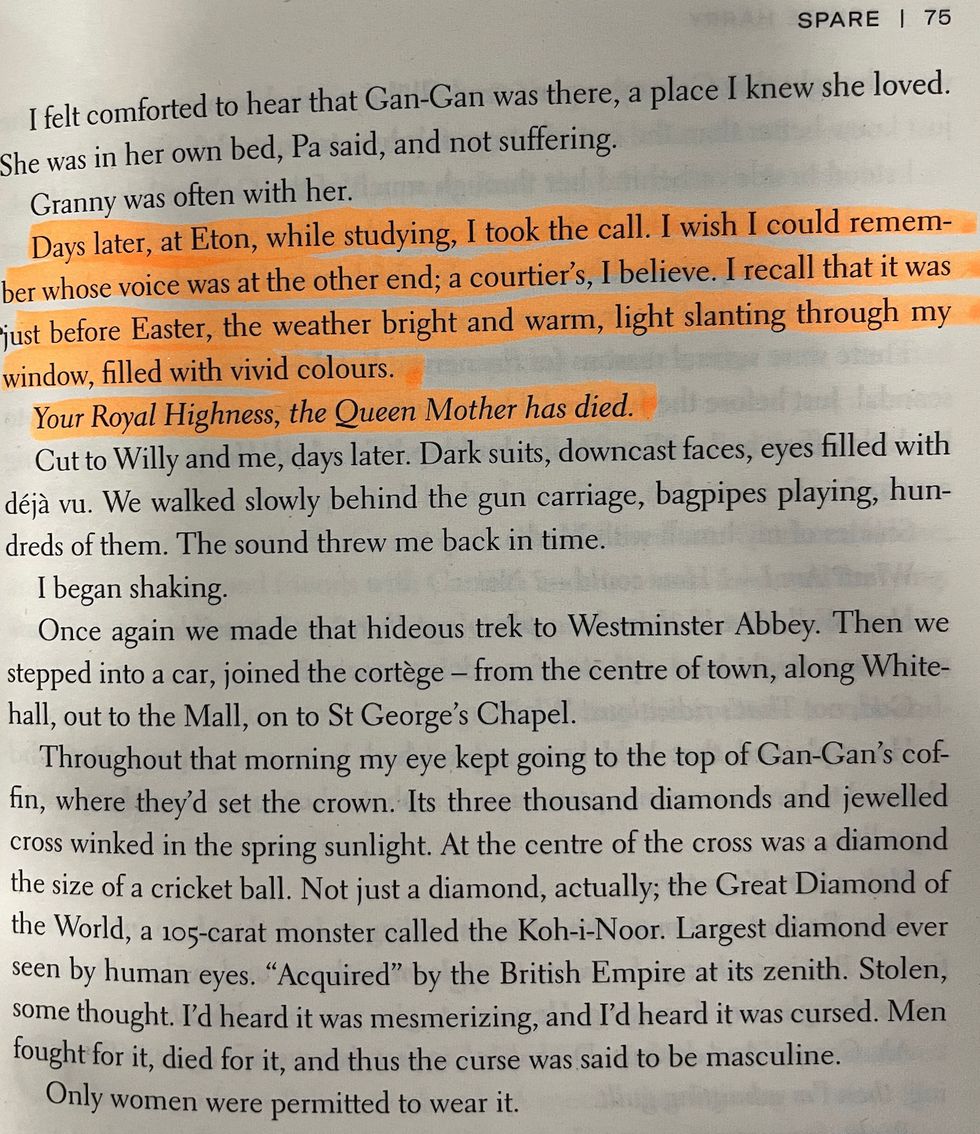 Harry's Queen Mother claim: The erroneous extract from the book
Penguin/Random House
A former royal correspondent, who covered the Wales' Ski trip at the time, has confirmed to GB News that British journalists had recently arrived back in the UK from a pre-agreed photocall in Switzerland. They had left the family in Klosters, where Charles, William and Harry subsequently spent some private time together after after they received news the Queen Mother was gravely ill.
Buckingham Palace issued the following statement on March 30 2002: "The Queen, with the greatest sadness, has asked for the following announcement to be made immediately: Her beloved mother, Queen Elizabeth, died peacefully in her sleep this afternoon.
"Queen Elizabeth the Queen Mother had become increasingly frail in recent weeks following her bad cough and chest infection over Christmas.
Her condition deteriorated this morning and her doctors were called. Queen Elizabeth died peacefully in her sleep at 3.15pm at Royal Lodge."
The then Prince of Wales's spokeswoman issued a statement from Klosters later that day, where he was staying with both of his sons, adding: "He [Charles] is devastated. His only wish is to get home as soon as he can."
A BBC News online report from the time clearly adds "William and Harry [were] away skiing in Klosters when the 101-year-old died in her sleep."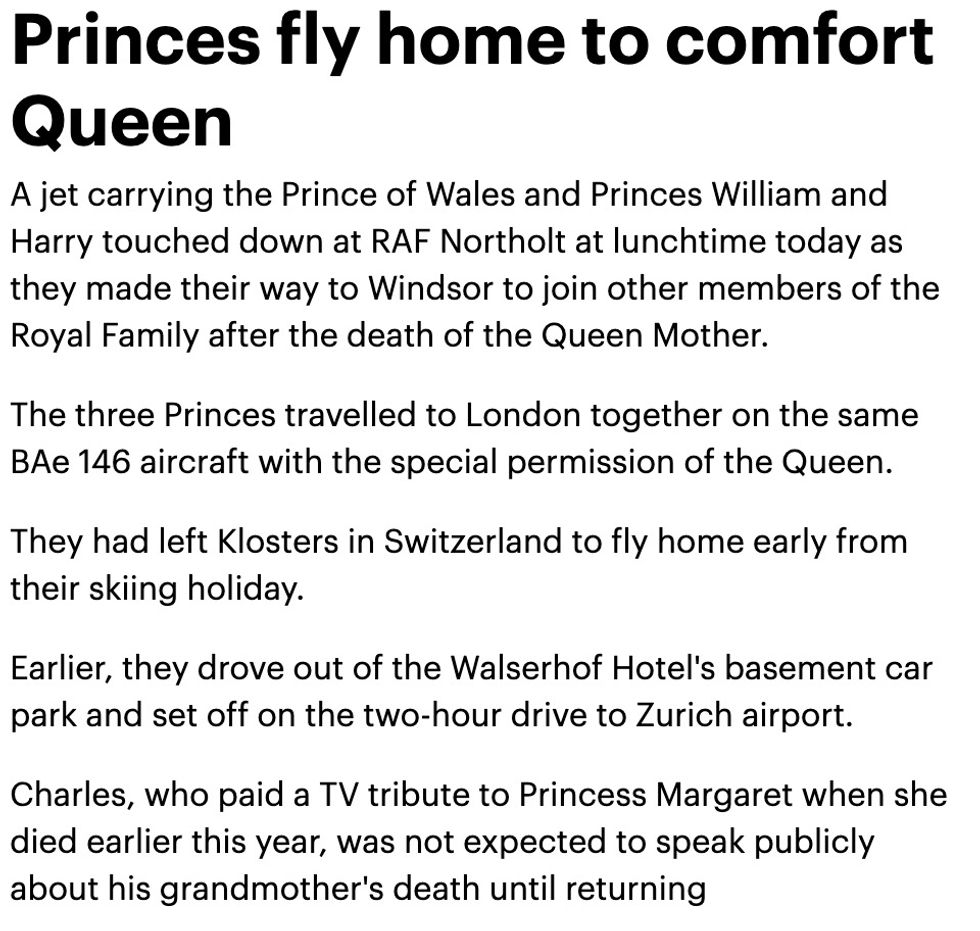 The Daily Mail reported at the time that the 'three Princes' travelled home together
Daily Mail
There is no suggestion the Duke of Sussex deliberately told a mistruth in his memoir, and a former insider has pointed out this could be a simple "honest mistake".
But such lapses in memory raise concerns about other claims made in the controversial memoir, which is already being heavily scrutinised.
Royal commentator Richard Fitzwilliams told GB News: "This is a serious error in a hugely controversial book.
"That Harry is clearly wrong in his recollection of the facts as to where he was when the Queen Mother died leaves doubt as to how closely this book has been fact-checked.
"One wonders how many other factual errors are to be found within its pages."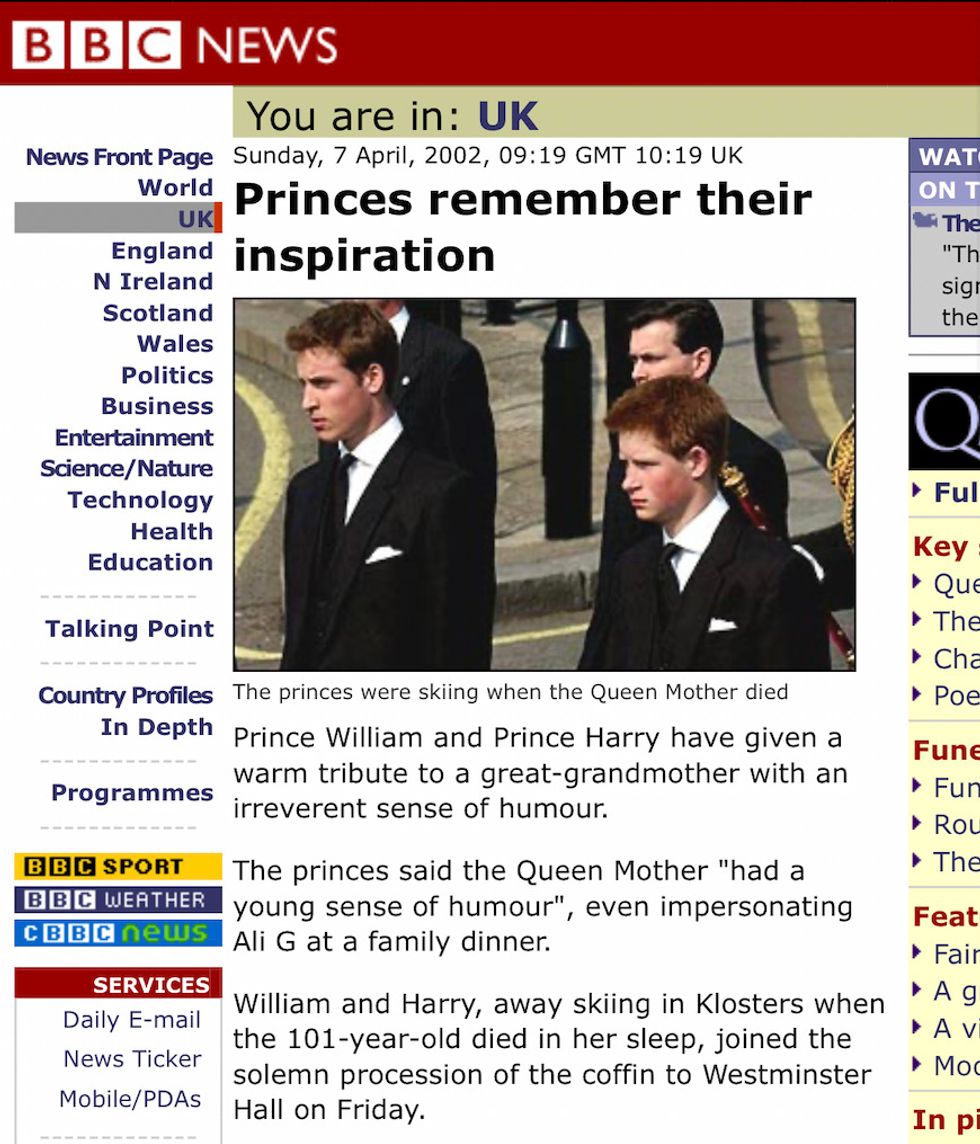 A BBC News report from the time clearly shows Prince Harry was in Switzerland
BBC
A spokesperson for The Duke of Sussex has been contacted for comment.
Buckingham Palace has not commented on any of the claims made in Prince Harry's memoir.
Spare is being sold for £14, instead of the recommended retail price of £28, in bookshops such as Waterstones and WH Smith as well as online at Amazon. It can be downloaded an an audiobook for £7.99.

The book was first leaked in Spain, where it mistakenly went on sale last week, and a host of revelations and private details about Harry's life and family have since emerged.