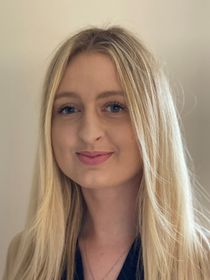 Published: 12/04/2023
-
09:51
Updated: 12/04/2023
-
10:35
Kwasi Kwarteng slated the Labour Party amid their controversial posters claiming Rishi Sunak does not think child sex abusers should be sent to prison.
The former Chancellor also said he would love to return to Cabinet - and has praised the job Sunak is doing as Prime Minister.
---
In an exclusive interview with GB News, the former Chancellor was asked by Dan Wootton if he had ruled out a return to frontline politics.
He said: "I haven't ruled out anything. I mean, it was a great privilege to be Business Secretary and then Chancellor I was removed by the Prime Minister, but let's be very clear, it wasn't a plot or anything like that.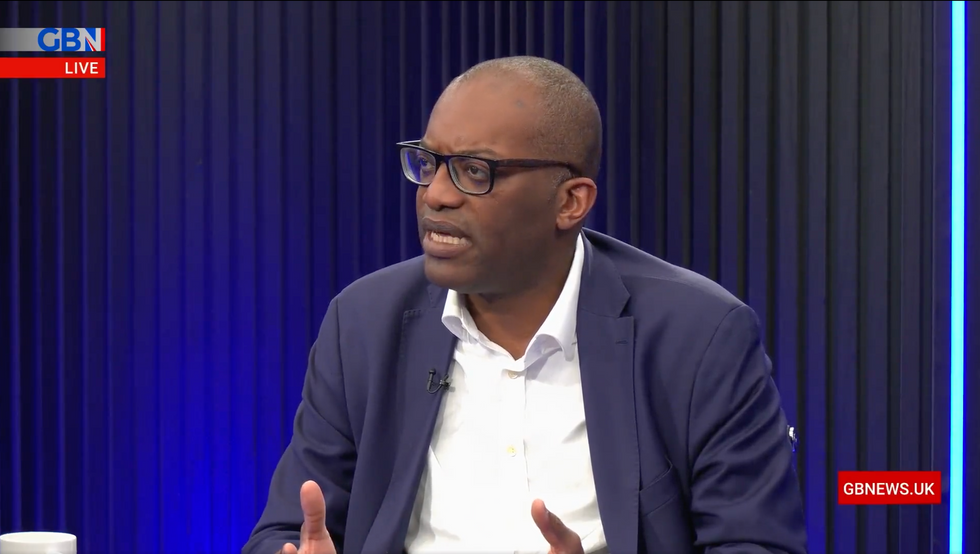 Kwasi Kwarteng attacked the Labour Party over their controversial posters
GB News
"I think it's the Prime Minister's prerogative. And that was what she chose to do. Now looking back and I said it at the time, I thought it was bizarre because it was obvious to me that she wouldn't last very much longer once she'd taken that move, but that was her decision."
Asked if he is now friends with Truss he continued: "Yeah, I mean, I speak to her. I speak to Boris, I speak to all colleagues and we all want to see the Conservative Party do well.
"I'm very pro Rishi as well, I think the Prime Minister is doing a good job. He was good enough to call me the day I was sacked, which I thought was very good, you know he behaved very well.
"And he's someone I've known and admired ever since he got into parliament. So we're all trying to work together.
"We've got different ideas. But actually, the main difference in politics is between the Conservative Party and the Labour Party, which takes a much more socialist approach.
Kwarteng also hit out at Labour's approach to attacking Rishi Sunak through a series of posters.
"I don't know what's going on there," he said. "I think they've completely lost the plot. I don't understand why they're attacking Rishi in this way. He is a very cool customer. He's very, very considered.
"And I think he's got a very good temperament. And he's not going to rise to their attacks, but I don't see what they think I didn't get their strategy. And I think it looks very weak actually."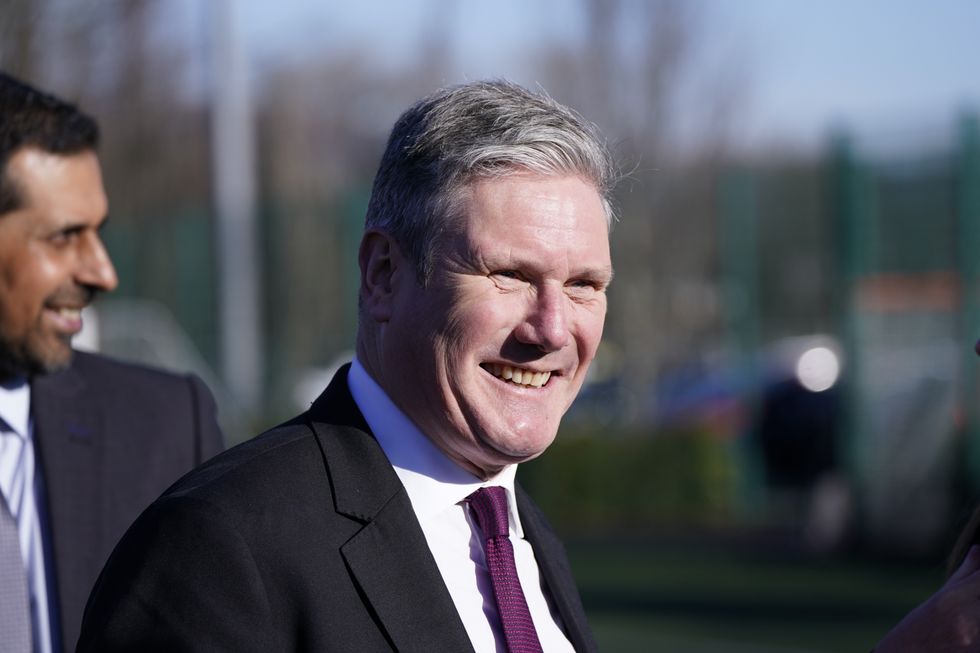 The Labour Party has come under fire after releasing controversial posters
PA
Labour has been widely criticised for the PR drive which suggests the Prime Minister is opposed to jailing sex offenders.
The opposition posted a photo to Twitter saying: "Do you think adults convicted of sexually assaulting children should go to prison? Rishi Sunak doesn't."
Speaking to Stephen Dixon on GB News, Labour MP Lucy Powell defended the advert: "Under his government over the last 13 years, we have seen thousands of people who have been convicted of serious child offences, of sexual offences and child pornographic material."
She added: "We are highlighting these issues and these problems in our criminal justice system because we think they really need tackling that."