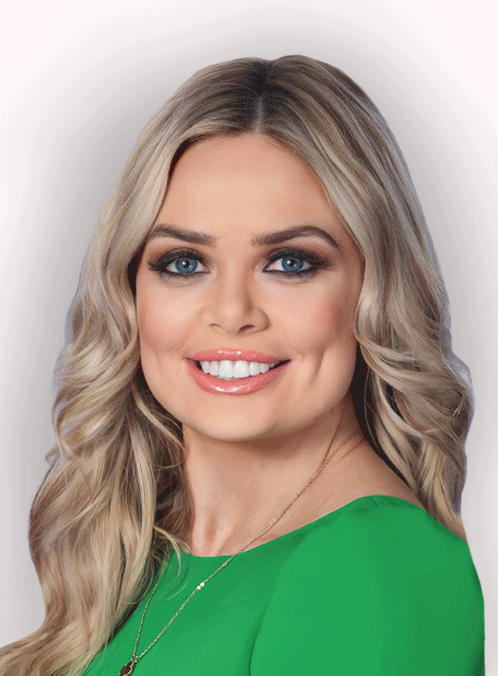 Published: 19/05/2022
-
10:22
Updated: 14/02/2023
-
11:22
Mrs Justice Steyn will hear both closing arguments and will then retire to write her judgment. In libel cases judgments can take several months. But with the huge public interest in this case it's expected to take more like weeks.
As with most libel cases, it's expected Mrs Justice Steyn will simply drop her judgment with no prior warning. But because of the media circus surrounding the trial she may call everyone back to have it read out in court.
---
During the seven days of proceedings, there have been many stand-out moments.
The man looking to enjoy it the most has been David Sherborne, Coleen Rooney's showman barrister. He was also the lawyer for Johnny Depp in his London libel trial against The Sun newspaper.
He made light of the fact that much of the evidence central to this case is now missing as it was based on WhatsApp conversations between Rebekah Vardy and her agent, Caroline Watt.
Caroline's phone unfortunately fell into the North Sea three days after it was requested by Sherborne's team for evidence so the messages could not be received.
In court, Sherborne joked that the messages were at the bottom of the North Sea 'in Davy Jones' locker' to which Rebekah Vardy replied, confused 'who's Davy Jones?!'
At that point the judge had to intervene and tell her it was a nautical reference.
Another highlight of the WhatsApp evidence was David Sherborne asking Rebekah Vardy to explain what the acronym 'FFS' stands for. Vardy sought approval from Mrs Justice Steyn before responding bluntly, 'for f***'s sake'.
Wayne Rooney's man bag has been the surprise focus of much of the proceedings. It's had its own articles in the tabloids and has been mentioned in podcasts.
England's top goalscorer has been photographed carrying a large black fendi bag all week. It's been a mystery to everyone what's inside.
After a doorstop from a court journalist it transpires that he's been carrying his wife's bag full of legal paperwork as Coleen Rooney foot is in a medical boot.
Whatever the outcome I'm not sure there'll be a winner out of all of this.
The only people doing well out of this are the lawyers, for which this trial has been their Christmas' and birthdays all at once.
It has reportedly cost £3million in legal costs to get this case to court. And the general public perception is that this is a massive waste of money and court time.
Many have pointed to the fact that the poorest people in the UK can't afford to eat amid the cost-of-living crisis and these women are having a glorified cat fight in one of the highest courts in the land.
There had been suggestions online that the women settle the matter privately and instead donate the legal fees to charity; to a Ukrainian refugee charity, or to Deborah James, who has raised over £6million in a week for Cancer Research.
These thoughts are similar to the view of the judge.
She asked the women to settle this issue out of courts several times but this wasn't to be and instead we've been subject to seven days of this media circus at the High Court.
The incentive to win this case is clearly not about the money.
If damages are awarded they'll be in the region of £15,000- £40,000. This is a fight for reputation. For vindication.
Rebekah Vardy has argued her reputation has been trashed and wants to clear her name, Coleen Rooney says she's been betrayed by a former friend but made it clear really early on that she never wanted to be here, she's only present in court because she's the one being sued.
It will be interesting to see what both women do next. Will they try to keep a low profile until this case falls off the front pages, or will they do raw sit-down interviews with TV channels because there certainly will be the demand.
Another option is that the women try to salvage their reputations by donating vast amounts of money to charity.
During the trial both women have spoken of their struggles.
Coleen has admitted feeling lonely and vulnerable. Rebekah has spoken about feeling bullied. Both of them will have several charities wanting them to work as ambassadors in the wake of this trial.
This story has got all the ingredients of a British soap opera; it's got the storyline, it's got warring wives, the supposed betrayal of a friendship, plus the airing of dirty laundry.

It's also a greatdetective story, a classic 'whodunit', and it's written like one too.
It's also about the British obsession with the Wags. The wives and girlfriends of footballers who – before the age of influencers – were the women dominating our glossy magazines and newspapers.

The tabloids have been obsessed with Coleen Rooney since she was papped on her way to school as a 16-year-old.

Now these glamorous women airing their dirty laundry in the high court.
But this isn't just a wives tale. Evidence from Wayne Rooney on Tuesday made it clear that this case had impacted both families.

He described Coleen Rooney becoming a different wife and mother over the past two-and-a-half years.

It's hard to believe either woman expected it to go this far, and after seven days of intense cross examination and evidence, I'm sure they'll be willing this matter to come to a close, whatever the outcome.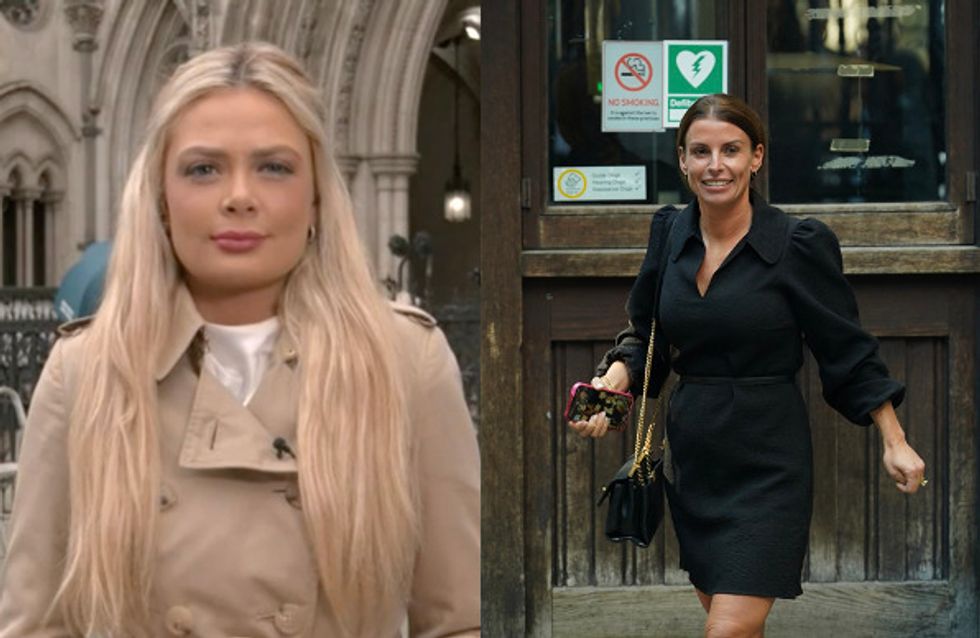 Ellie Costello reporting on the Wagatha Christie trial
GB News/PA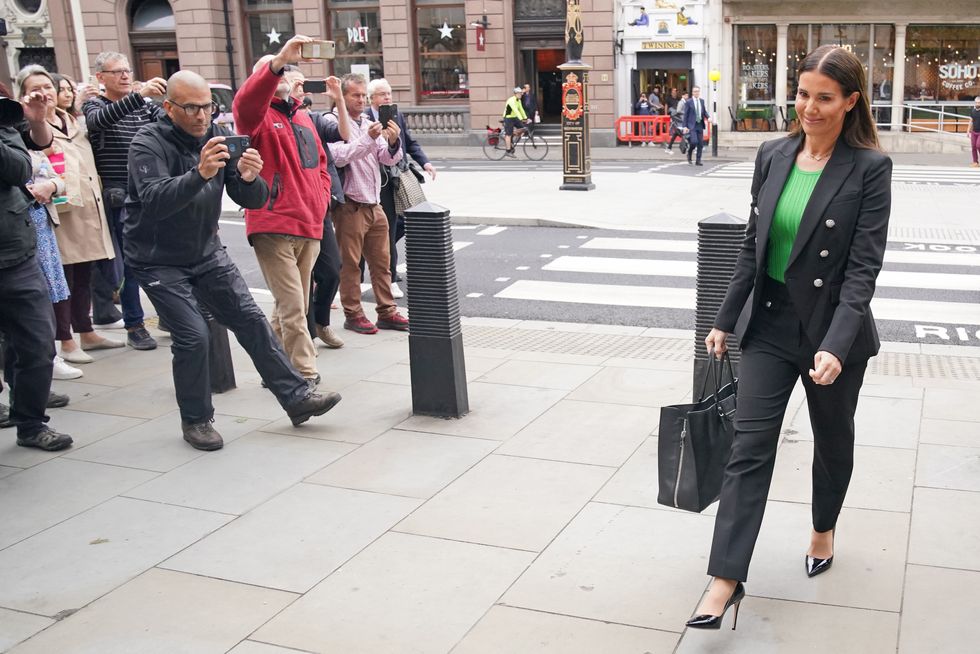 Rebekah Vardy arriving at the High Court today
Jonathan Brady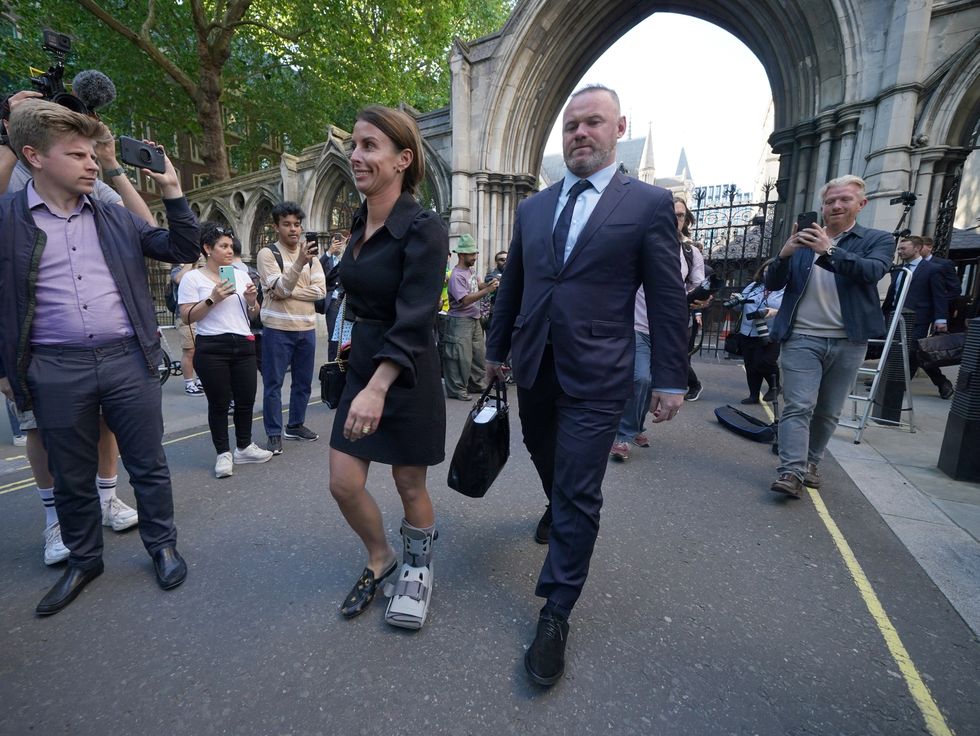 Wayne and Coleen Rooney
Yui Mok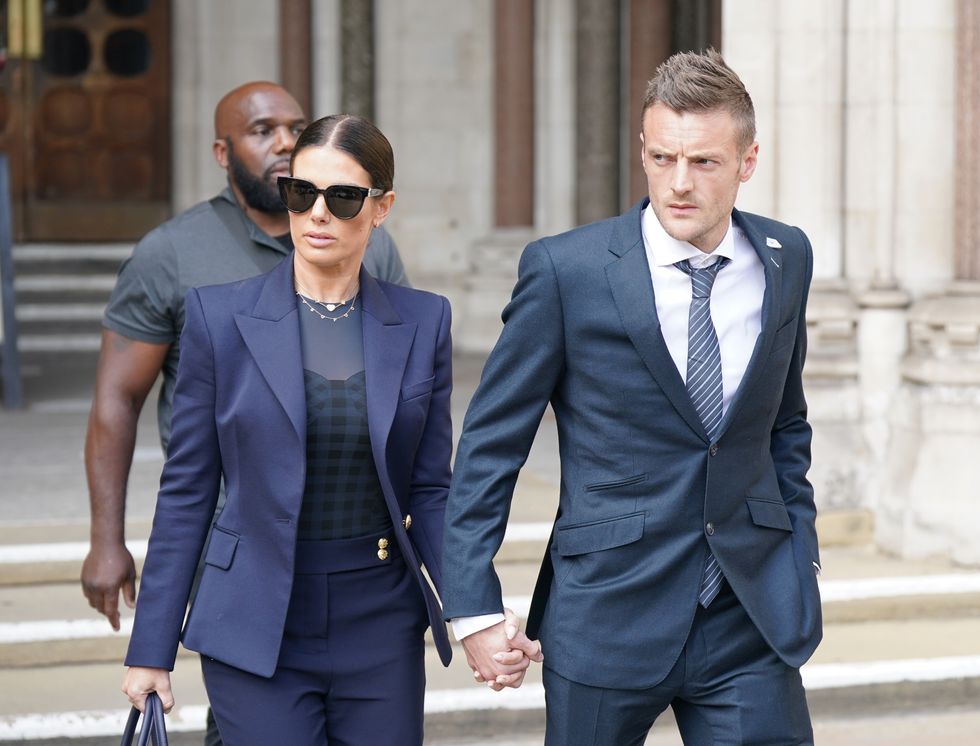 Jamie and Rebekah Vardy
Yui Mok