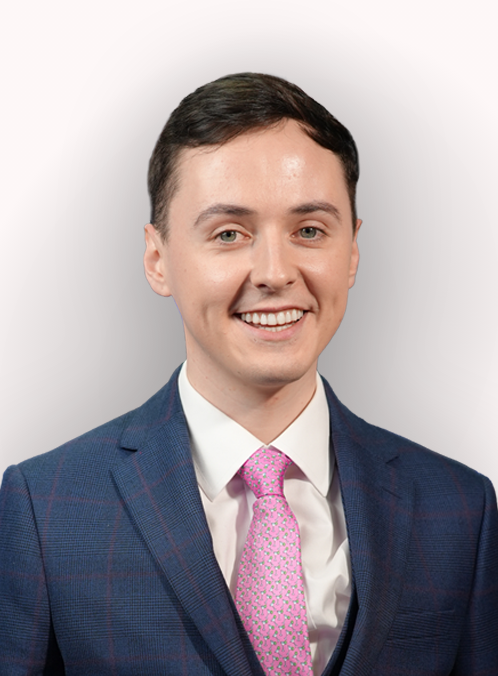 Published: 30/07/2022
-
14:38
Updated: 14/02/2023
-
10:47
The other night I popped the telly on for the Commonwealth Games Opening Ceremony.
I made myself comfortable and eagerly awaited what was sure to be a celebration of Britain and this club of nations that work together to advance trade and democracy. Instead, folks; I had to endure yet another BBC left-wing drama school production that's mad on identity politics.
---
You see, to allow Britain to forget that the Commonwealth is, which text is taken from the BBC's website, nothing more than a "post-colonial club" and one with "little influence in the modern world". Auntie Beeb couldn't let us enjoy the spectacle of celebrations from elite athletes, musical acts, and a celebration of all Birmingham has to offer. How could it when we needed our daily diet of race, colonialism, gender studies and the ever-expanding LGBT alphabet soup?
When we needed a cheering up after enduring miserable lockdowns, the BBC's New Year's Eve celebrations brought us a Black Lives Matter fist and the colours of the EU, the club we'd just left. Now, as we could do with a bit of cheering up as we stare down the barrel of generation-defining inflation and a cost of living squeeze, the BBC decided we needed a sermon from the gospel of woke.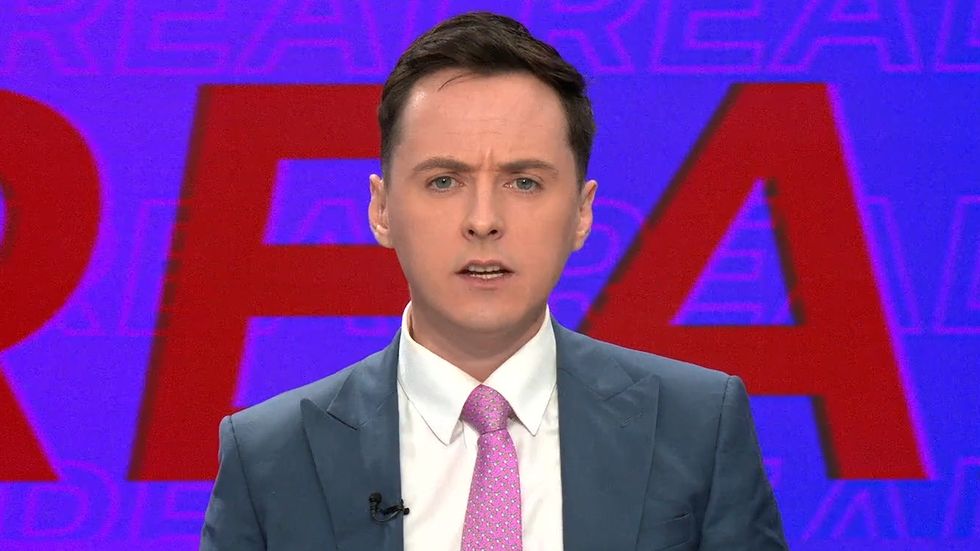 Darren Grimes questions the BBC over their Commonwealth Games coverage.
Image: GB News
"Let's examine what the Commonwealth Games represent; what does the Commonwealth mean in modern society?" said Claire Balding, introducing the poet Casey Bailey. "Some will look back in nostalgia", the poet said, with footage of galleries and palaces with stolen trinkets to highlight the wrongdoing of the Empire, there was even B-roll footage of a National Front 'keep Britain white' banner and a celebration of the grime star Stormzy, glossing over his historical use of anti-gay slurs.
In what should have been an entirely apolitical moment to celebrate the 56 separate nations, united behind the goals of democracy, equality and freedom, brought together in Birmingham by the power of sport. We instead had Joe Lycett, one of the BBC's comedic darlings, who, dressed like a flammable chubby flamingo, introduced the next round of athletes by saying: "I'm going to do something now that the British government doesn't always do, and welcome some foreigners."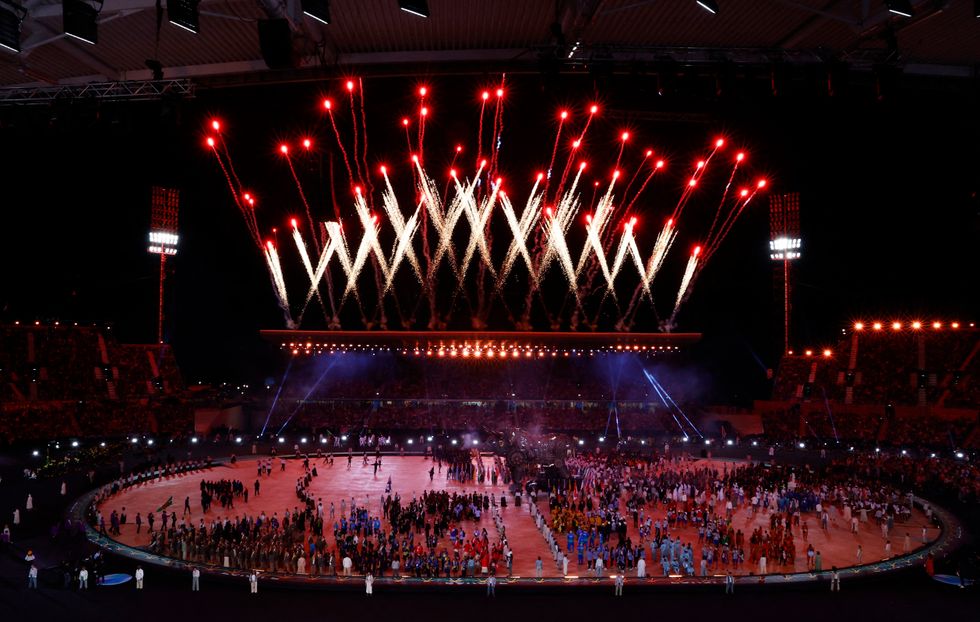 The 2022 Birmingham games opened on Thursday night.
JASON CAIRNDUFF
It's an odd line of attack given that more than half a MILLION people migrated into the UK last year according to Government figures. If the United Kingdom is a closed shop to the world, it isn't as much as the BBC and consensus comedians like Lycett suggest…

And then Tom Daley appeared carrying the latest iteration in the ever-evolving pride flag; the flag now looks like a Jackson Pollock artwork, a drug and alcohol addict whose frenzied paintings are trippier than Alice in Wonderland. The flag, of course, no longer represents the right of gay men and women to be as dull as all of you straight people out there. It finds an ever-increasing number of reasons to maintain the mantle of victimhood. It now even seeks to make allies of repugnant misogyny. Why couldn't Daley have carried the Union Jack? A flag that genuinely represents equality in law and wider society for all.
For the love of God, is it too much for our state broadcaster to keep the sporting events and trophy-giving, but stop with the political hectoring and divisive identity politics?