Published: 23/05/2022
-
09:45
Updated: 23/05/2022
-
10:19
A patriotic display of Union Jack flags on Regent Street for the Platinum Jubilee has been likened to Nazi Germany.
National celebrations for the Queen's Platinum Jubilee bank holiday weekend include a star-studded pop concert, a carnival pageant and the lighting of thousands of beacons across the world.
---
The Queen is said to be looking forward to the ambitious commemorations, which have been years in the making.
But a display of flags adorning Regent Street have been slammed on Twitter.
Proudly sharing a clip of the flags, Stephen James wrote: "How amazing does Regent Street look?

"All streets should be looking like this, all the time."
But account Laurence Unboxed compared it to a picture of a display of swastikas, describing it as "strongly reminiscent of this".
He added: "Our royals actually are Germans and until 1917 what is now called the House of Windsor was called the House of Saxe-Coburg and Gotha.
"So perhaps it's not so much of a surprise to find the jubilee being celebrated in this way.
"It looks plain silly to me. It's invariably true that peoples who feel compelled to advertise their patriotism have the least to be proud of.
"Shameful, frankly, and historically highly unpalatable. Besides, the Union flag has become a symbol of Brexit and hence ignorance, racism and stupidity.
"Rip van Brexit: Went to sleep in the first Nuremberg rally in 1923 and awoke 99 years later to this."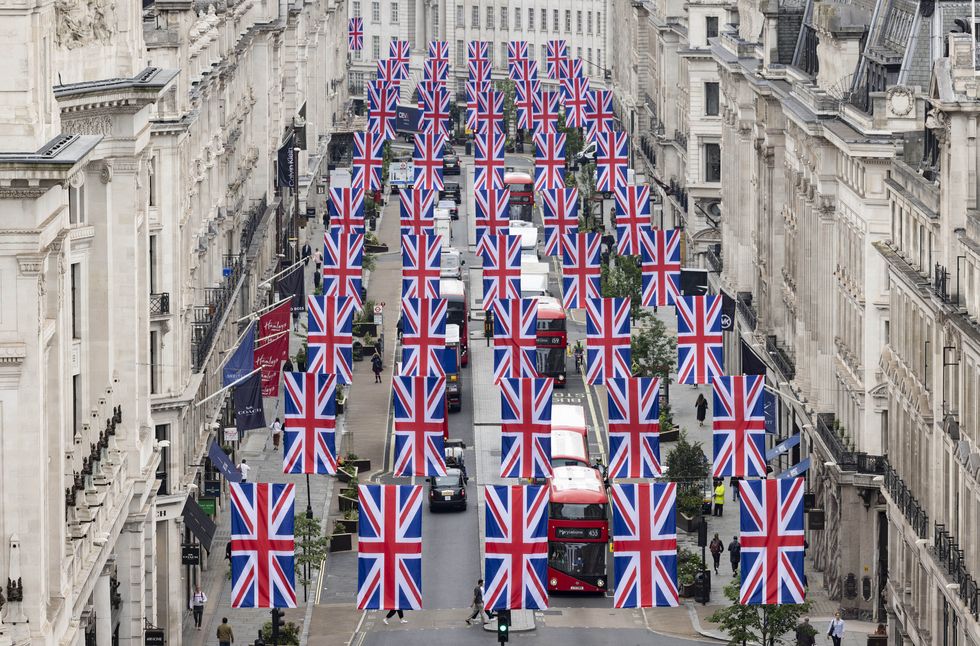 General views of Regent street as over 150 Union Jack flags are put in place above Regent Street and St James
Matt Alexander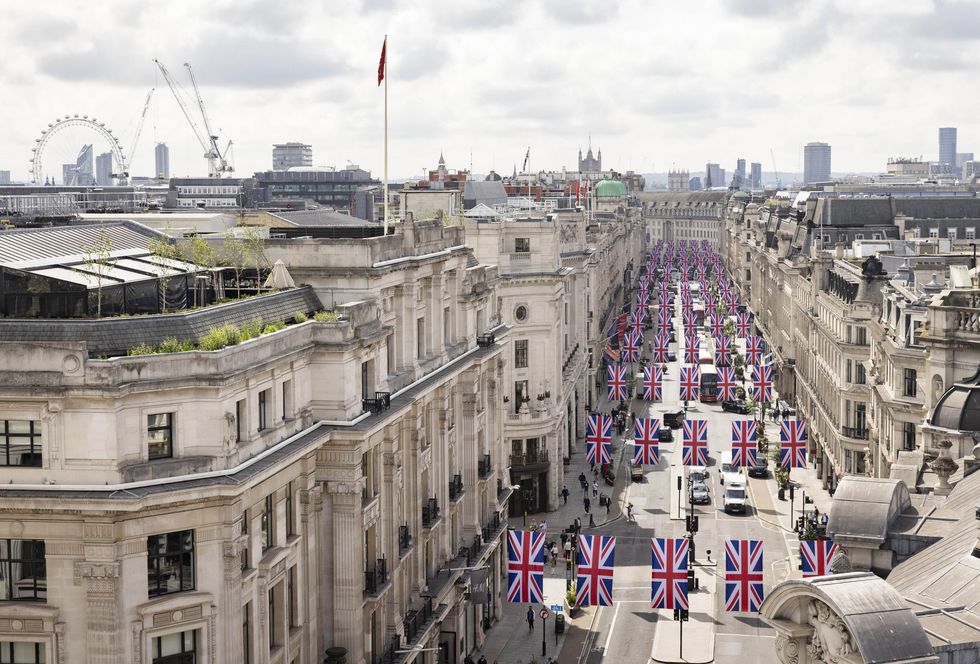 General views of Regent street as over 150 Union Jack flags are put in place above Regent Street and St James
Matt Alexander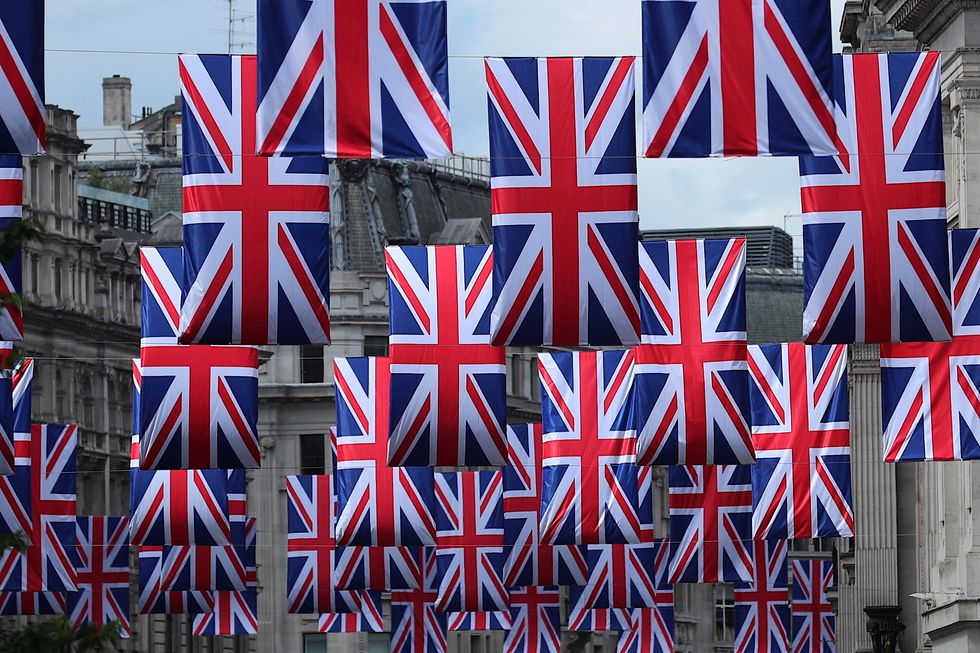 Union Jack flags hang above Regent Street ahead of planned celebrations for The Queen's Platinum Jubilee in London, Britain
MAY JAMES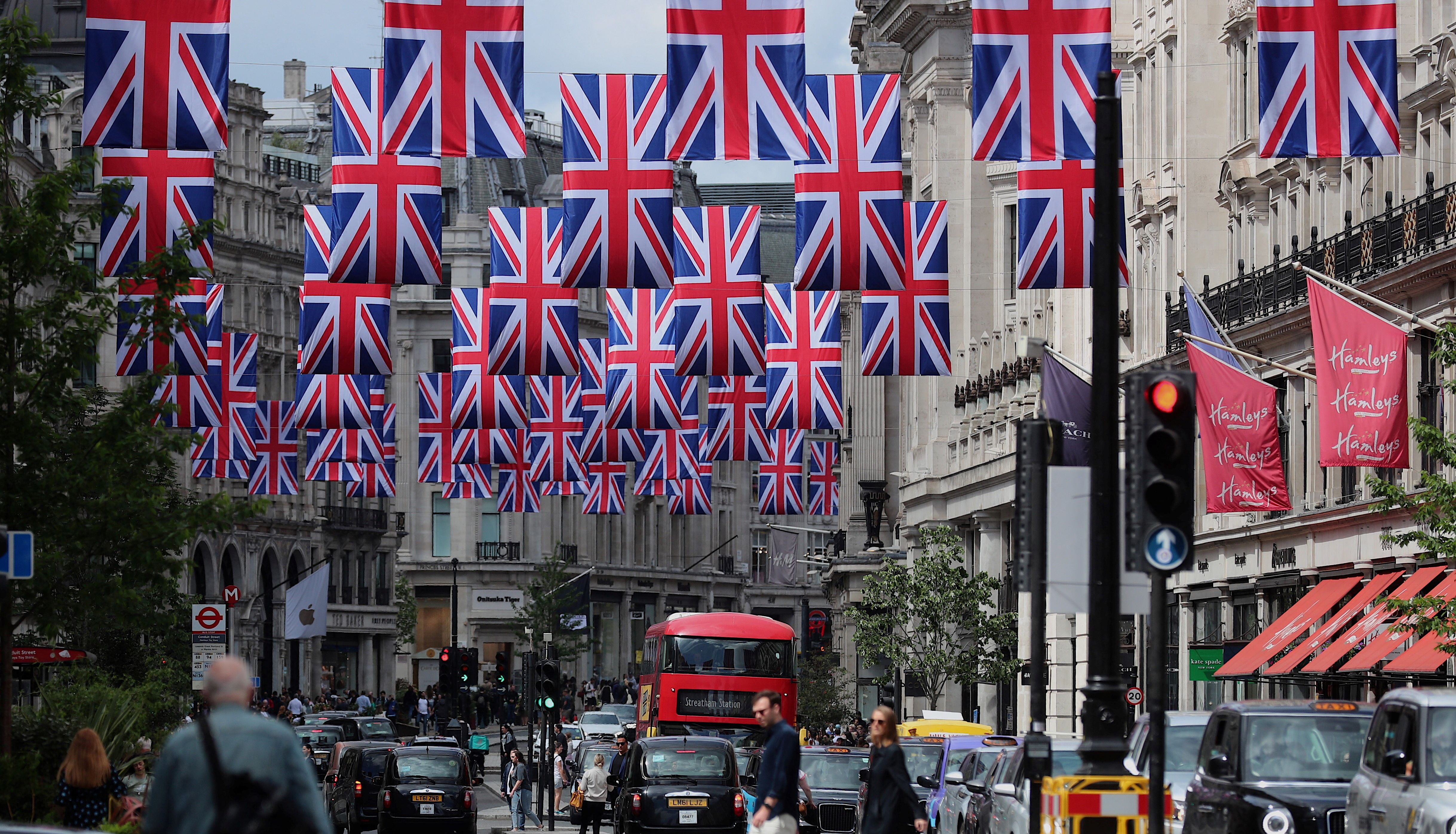 Union Jack flags hang above Regent Street ahead of planned celebrations for The Queen's Platinum Jubilee in London, Britain
MAY JAMES