By Max Parry
Published: 15/05/2022
-
04:43
Updated: 14/02/2023
-
11:26
Boris Johnson joined celebrities and former Eurovision stars in congratulating Sam Ryder, after the Briton finished 2nd at the Eurovision song contest in Italy.
Ukraine, the bookies' favourite, won the title.
---
However, with Ukraine still fighting Russian forces February 24 invasion, it is unclear where next year's contest will be held, with the event hosted by the winning country.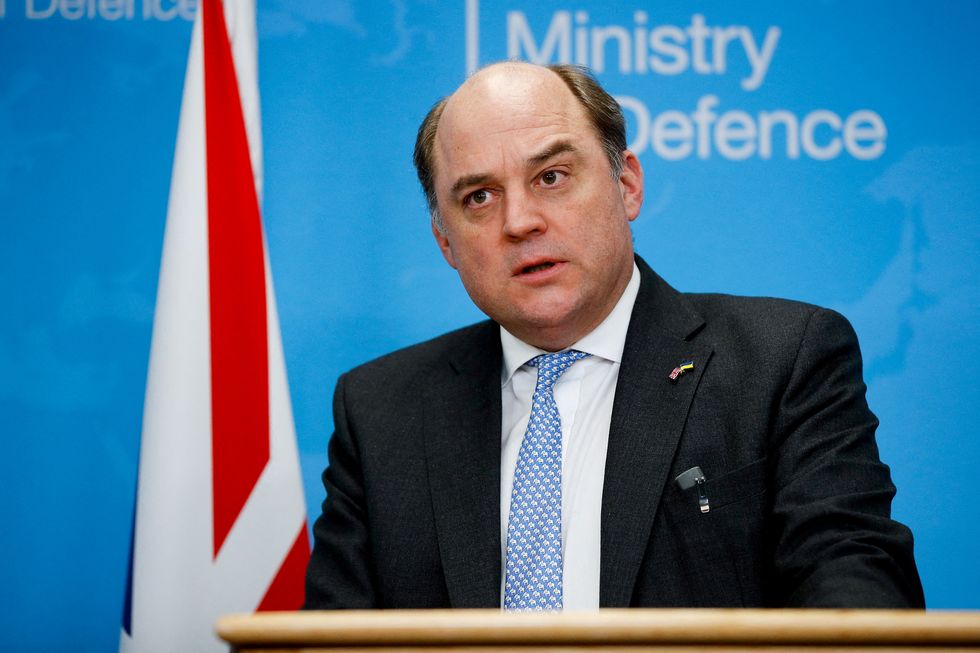 British Defence Secretary Ben Wallace
PETER NICHOLLS
When it was suggested on Twitter that if Ukraine cannot host it, the UK should offer to, Defence Secretary Ben Wallace replied: "One way or the other it will be in Ukraine!"
Prime Minister Boris Johnson tweeted: "Congratulations to Ukraine for winning the @Eurovision Song Contest 2022. It is a clear reflection of not just your talent, but of the unwavering support for your fight for freedom. Incredibly proud of @SamRyderMusic and how he brilliantly represented the UK tonight."
Katrina Leskanich, who sang the last winning UK entry, Love Shine A Light by Katrina and the Waves, tweeted: "Three cheers for Sam Ryder what a fantastic result for #UK"
Sam Ryder's second place was the first time that the UK has placed in the top three at the Eurovision Song Contest in 20 years.
The singer was top after the national jury vote with 283 points, but there was a huge surge of support for Ukraine in the public vote.
Receiving the coveted trophy, Kalush Orchestra said: "Thank you for supporting Ukraine. This victory is for every Ukrainian. Slava Ukraini."
During their performance, which combined rap and Ukrainian folklore, the group were dressed in elaborate outfits, including long multi-coloured fringed ensembles.
Ukrainian president Volodymyr Zelensky said in a Facebook post: "Our courage impresses the world our music conquers Europe!"
"Next year Ukraine will host Eurovision!
"For the third time in its history. And I believe – not for the last time."
Among those offering messages of congratulations, former Doctor Who star John Barrowman said: "Congratulations #Ukraine on your #Eurovision Win!
"Stick that where the sun don't shine #VladimirPutin."