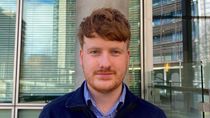 Published: 03/04/2022
-
05:06
Updated: 03/04/2022
-
08:16
Today:
A fine day for most on Sunday with some sunshine, particularly England and Wales though a few showers possible for central parts. Cloudier further north with rain arriving from the northwest during the day. A little milder than Saturday.
---
Tonight:
Rain over Scotland continuing southwards overnight. Temperatures rising from the northwest though falling for the first part of the night for England, Wales and Northern Ireland. Becoming windier.
Monday:
Cloudy for most with rain over western upslopes. Elsewhere some light rain at times but many eastern areas dry with some brightness. Breezy for all but milder than Sunday.
Outlook for Tuesday to Thursday:
Rain across many northern areas Tuesday, brighter in the south. Snow across parts of Scotland on Wednesday with showers elsewhere. Cold on Thursday with snow showers in the north.