By Anna Fox
Published: 27/05/2022
-
14:42
Updated: 27/05/2022
-
14:56
TUI has instructed pilots to abandon the use of "ladies and gentlemen" in favour of gender-neutral terms in a move to ensure all customers feel welcome on board.
Holidaymakers will be welcomed with lines such as: "Good morning, passengers, this is your captain speaking" reported The Sun.
---
The change follows other major airlines such as easyJet, Air Canada and Lufthansa who have already implemented gender neutral language on board.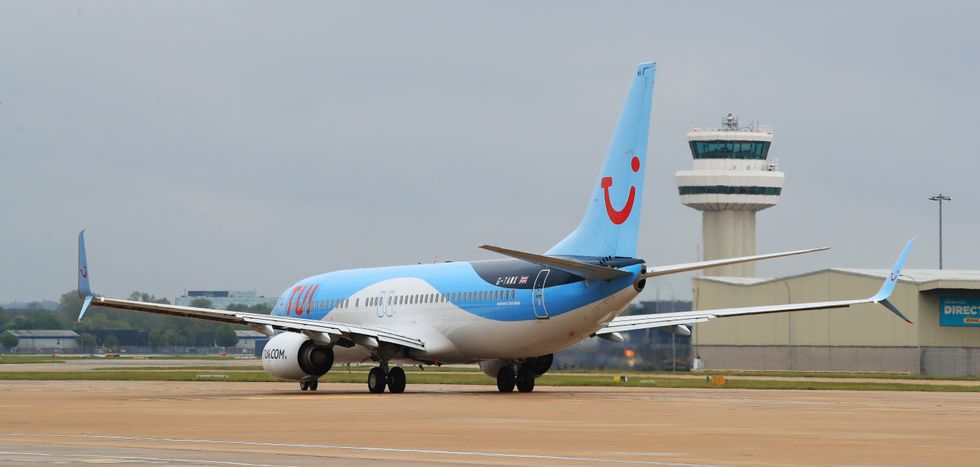 The airline will no longer address those onboard as "ladies and gentleman" but simply "passengers".
Gareth Fuller
In October last year, outrage erupted as British Airways dropped the use of gender specific references on their flights, with many labelling the move as "woke" and "virtue signalling".
Free speech advocate, Andrew Allison, from the pressure group The Freedom Association, said: "'TUI have their head in the clouds. 'Ladies and gentlemen' has always been the traditional polite greeting.
"There is no need to change this in order to placate the tiny minority who feel offended."
TUI stated its commitment to making sure its customers feel welcome.

The Holiday firm has cancelled all flights and holidays to Sri Lanka following ongoing political and economic instability.
Andrew Matthews
A spokesman announced: "We therefore encourage all our pilots and crew to ensure all public announcements on board our aircraft are inclusive."
The news follows announcements this afternoon that the holiday firm has cancelled more holidays to Sri Lanka due to ongoing political and economic instability.
TUI has since cancelled its schedule up to and including the 12 June.

In a statement TUI said: "We will be proactively contacting all impacted customers in departure order to discuss their options.
"Please note this advice does not apply to customers transiting through Sri Lanka's international airport and customers currently in resort can continue to enjoy their holiday as planned.
"We will continue to monitor the situation and update customers should there be any further updates."
The travel agent and airline have been forced to issue a £232,000 refund to 83 tourists who endured food poisoning at a four star holiday village in Lanzarote.
Complaints of sickness from the hotel date back over 10 years, with customers noting "maggots in the milk", animals in the dining area and faeces in the swimming pool.
The High Court will assess the 83 compensation payments next week before approval.