By Max Parry
Published: 01/12/2021
-
19:21
Updated: 02/12/2021
-
10:38
The US is 'not respected anymore' on the world stage according to former US President Donald Trump.
In a world exclusive interview with Nigel Farage for GB News, the 45th President was asked about America's global position since he left office.
---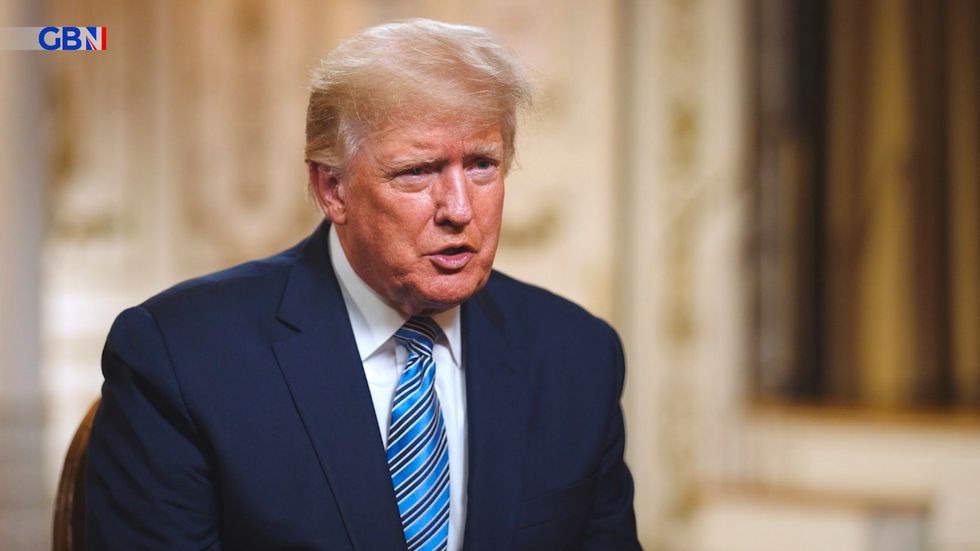 Donald Trump tells Nigel Farage that US is at 'the lowest point it's ever been' in a world exclusive interview for GB News.
GB News
Mr Trump responded: 'I think it's at the lowest point it's ever been at.
'I don't think it's ever been in a position like this.
'We're not respected anymore.'
Since replacing President Trump, Joe Biden has come in for criticism over his foreign policy and America's role as an international actor.
In particular, Mr Biden's speedy withdrawal of troops from Afghanistan has drawn widespread condemnation.
German Chancellor Angela Merkel denounced Mr Biden's policy choice, describing the move as an 'absolutely bitter development.'
Conservative MP and Afghanistan veteran Tom Tom Tugendhat scolded the 46th President: 'To see their commander in chief call into question the courage of men I fought with, to claim that they ran. It's shameful.'
Former President Donald Trump himself told GB News that the timing of the withdrawal from Afghanistan was 'the most embarrassing moment in the history of our country.'
Mr Trump did not however detail how his withdrawal policy in Afghanistan would have differed from President Biden's. Indeed, he spent a year negotiating the US exit from the country with the Taliban prior to leaving office.
Following the withdrawal, President Biden sought to refute any notion that the US' international reputation was at all damaged by the episode.
'I have seen no question of our credibility from our allies around the world', he told a reporter at a White House briefing.
President Trump also told GB News he believed America's relationship with North Korea has worsened since he left office.
He said: 'You didn't mention North Korea, Kim Jon-un.
'I got along with him great, I got along with him almost as well as I get on with you [Nigel].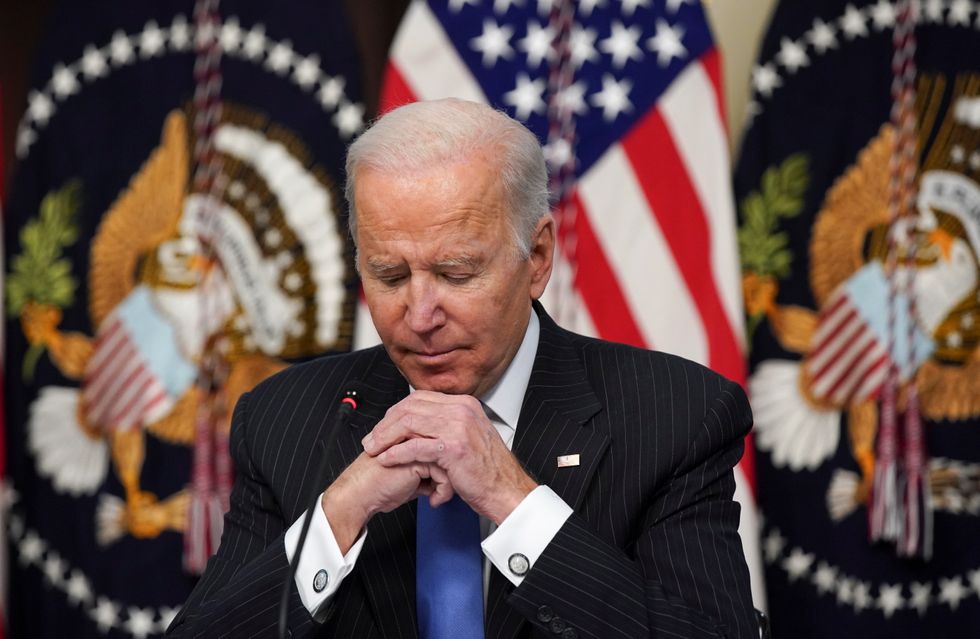 U.S. President Joe Biden received international criticism for his withdrawal of troops from Afghanistan.
KEVIN LAMARQUE
'But you know the truth, we didn't have a problem and now you've got a problem with them too.
'And honestly that's a big problem because he [Kim Jon-un] does have serious nuclear power.
Earlier this year the North Korean foreign ministry accused the Biden administration of pursuing a 'hostile policy', warning it could leave the United States in a 'very grave situation.'
Former President Donald Trump
We're [the US] not respected anymore
This came in response to a speech by Mr Biden in which he said the US would pursue denuclearisation in North Korea and Iran through 'diplomacy and stern deterrence.'
President Trump also noted his relationship with Russian President Vladimir Putin: 'On Russia, with Russia we had no problem, I had no problem.'
This comes as President Biden is due to host a virtual summit with Vladimir Putin, as pressure mounts over the US' commitments to the sovereignty of Ukraine.