By Tom Evans
Published: 02/08/2022
-
12:45
Updated: 14/02/2023
-
10:47
MLAs observed a minute's silence and signed a book of condolence in memory of one of the key architects of the Good Friday Agreement.
Lord Trimble died last week at the age of 77 following an illness.
---
The former Ulster Unionist Party (UUP) leader was jointly awarded the Nobel prize with late SDLP leader John Hume.
It came in recognition of their efforts to stop the bloodshed and establish a powersharing system of devolved governance in the region.
He then served as the Northern Ireland's inaugural first minister.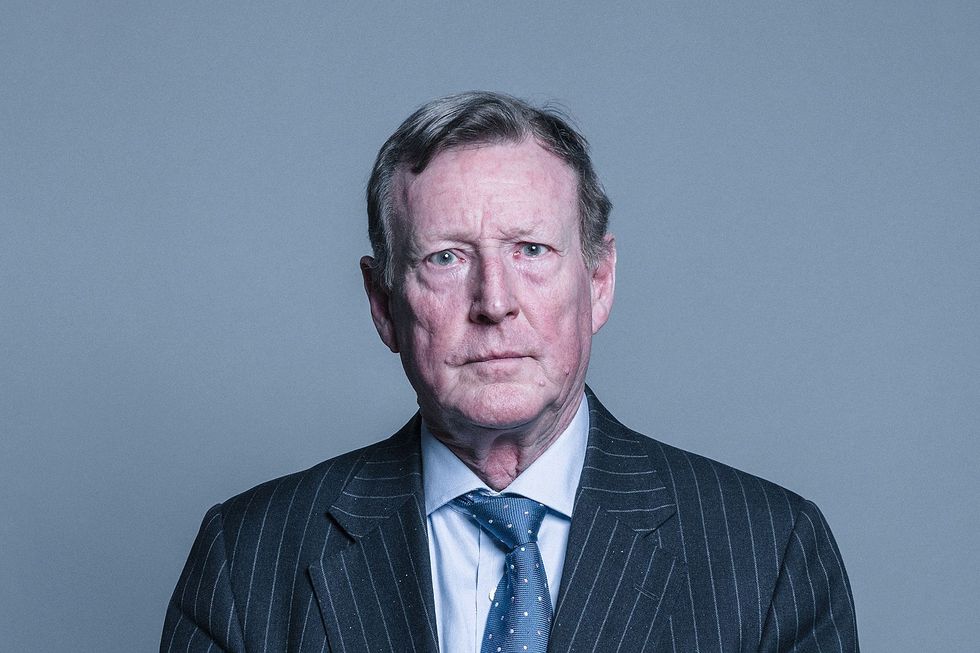 Lord Trimble died at the age of 77
PA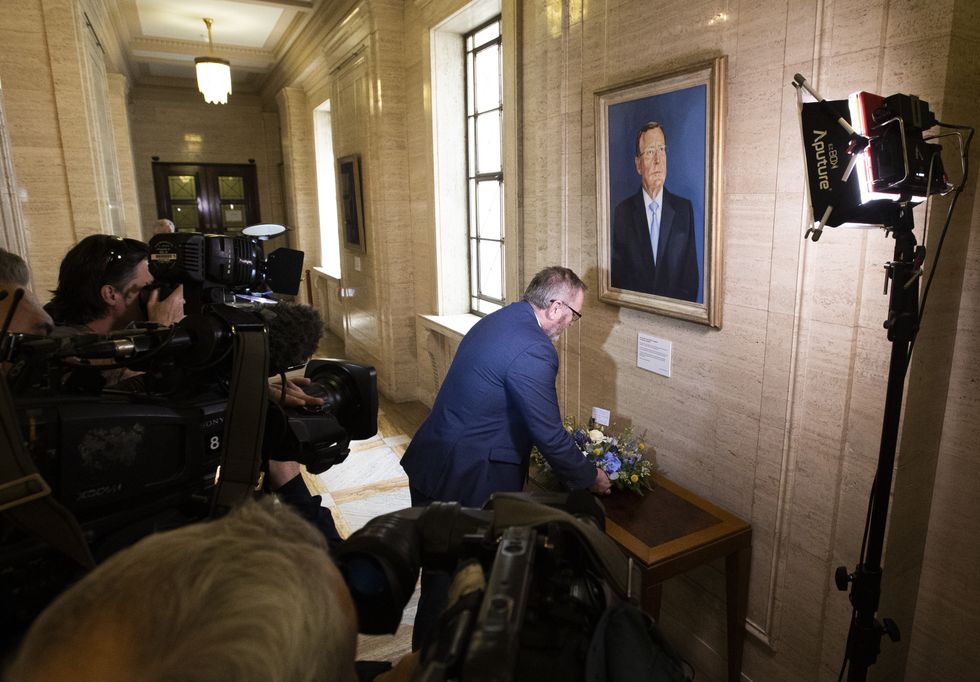 UUP leader Doug Beattie pays his respects
Liam McBurney
Current UUP leader Doug Beattie was the first invited to speak about one of his predecessors.
He described Lord Trimble as having come from a different political era, and it can be difficult at times for those who didn't live through it to fully understand the impact he had had on Northern Ireland politics.
Mr Beattie said that before 1998 unionists and nationalists would not be seen in the same room together, "never mind share a handshake or form a government with joint responsibilities".
The DUP's Edwin Poots highlighted Lord Trimble's opposition to the Northern Ireland Protocol and how he maintained it was inconsistent with the terms of the Good Friday deal.
He quoted from a newspaper article in which the former UUP leader claimed the protocol was pulling the Good Friday Agreement apart.
"I think we'd do well to listen to the words of David Trimble over the course of the next number of weeks," Mr Poots added in the Assembly.
"And I trust that we do get this executive up and running, I trust that we will ensure the peace that exists in Northern Ireland over the course of the last 25 years is something which exists for many years to come, and that we give the political leadership in doing that."
Sinn Fein vice president Michelle O'Neill paid tribute to the peer's "courage and generosity" as she recognised the personal risks he took to achieve peace.
She said: "The loss of David Trimble is a significant moment in our political tapestry, but it is, first and foremost, a devastating loss to his family, friends and colleagues in the Ulster Unionist Party.
"Our thoughts are with them now.
"I did not know David Trimble personally, except by reputation as former leader of the Ulster Unionist Party during the 1998 Good Friday Agreement negotiations.
"There is no doubt whatsoever he clearly made a huge contribution, not only in reaching that historic agreement, but by getting his party to sign on for it despite the huge challenges he faced."