By Tom Evans
Published: 19/07/2022
-
15:01
Updated: 19/07/2022
-
15:11
The Tory leadership race is now down to three candidates as Kemi Badenoch has dropped out of the running.
MPs voted from 2pm today in the fourth round of voting, as the race to find Boris Johnson's successor nears its final stage.
---
Chairman of the 1922 Committee Sir Graham Brady announced the results, leaving Rishi Sunak, Liz Truss and Penny Mordaunt as the final three names in the hat.
In the fourth round of voting in the Tory leadership contest, Ms Badenoch had 59 votes, Ms Mordaunt had 92 votes, Mr Sunak had 118 votes and Ms Truss had 86 votes.


Rishi Sunak, Penny Mordaunt, Kemi Badenoch and Liz Truss
UK Parliament
Mr Sunak fell just two short of 120 votes, which would've seen the former Chancellor guarantee a spot in the final two of the running.

The fifth ballot will take place on Wednesday, with the remaining two candidates facing a summer of campaigning for the support of party members in a final vote.
The new leader will be announced on September 5 and is expected to become prime minister the following day.
Mr Johnson used his final Cabinet meeting to defend his record in office.
The Prime Minister said his decision to commit to net zero carbon emissions by 2050 to tackle climate change was right, even though it had become "unfashionable".
Speaking as Westminster baked in a heatwave, Mr Johnson said: "With temperatures setting records in this country, who can doubt that we were right to be the first major economy to go for net zero?
"And I know it may be sometimes unfashionable to say this now, but it is the right thing to do.
"If we're going to protect our planet and if we're going to do the right thing to tackle global warming, it's essential that we set that lead."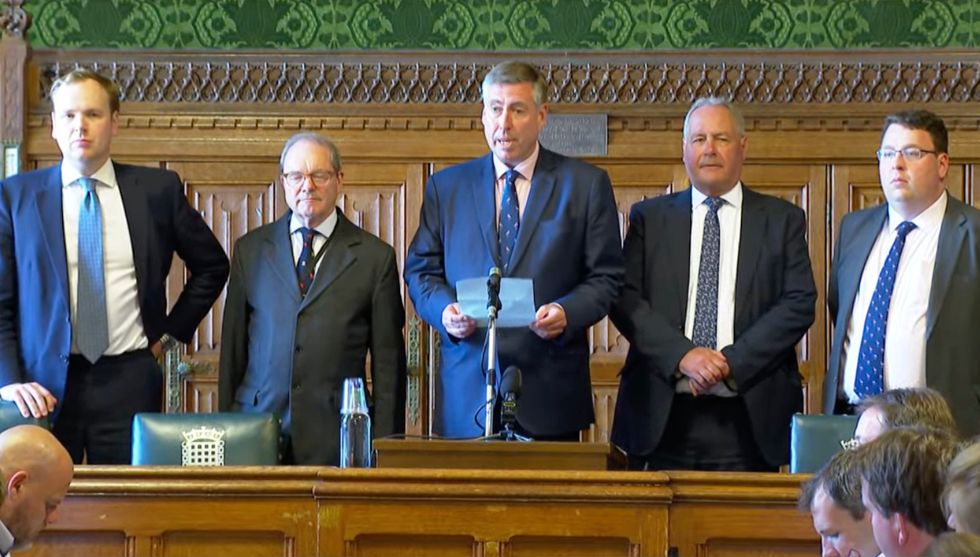 Graham Brady announcing the results of the fourth Tory leadership vote
Pool
He added it also offers a "massive economic opportunity to transition to millions of millions of clean, green technology driven jobs".
Mr Johnson said the Cabinet meeting was taking place a year on from England's "freedom day" when coronavirus restrictions were largely lifted.
The Prime Minister said: "I'm proud of what we did. Some, of course, I remember at the time, said that opening up in that way, opening up retail, opening up hospitality, opening up our country in the way that we did, they said it was reckless, they said it was going to be a threat to the world – I remember somebody saying.
"I've got to be honest, it wasn't an easy decision. We should never forget the suffering caused by that pandemic. And we grieve for the families of the many thousands of people whose lives were cut short.
"But I have to say, I do think it was the right decision."