Published: 31/05/2022
-
17:28
Updated: 14/02/2023
-
11:12
The Very Hungry Caterpillar children's book has been branded "outdated" and "detrimental" by a senior childhood researcher.
De Helen Adam from Edith Cowan University's School of Education highlighted several children's books which she thinks "perpetuate outdated stereotypes".
---
The books singled out included The Very Hungry Caterpillar, Harry the Dirty Dog and Hairy Maclary.
In the study, Dr Adam and her team looked at eight long day care centres, four in Australia and another four in the US.
The research found that 90 percent of the books read to children were not inclusive.
Dr Adam said: "Purely and simply this research shows, there's a lack of representation of boys and girls in non-traditional gender roles in these books.
"This can contribute to children from these families and backgrounds feeling excluded or marginalised."
She added that characters were usually told from a "white, male perspective", while also calling for more diverse stories to be told in schools.
Writing in her study, she said: "The majority of the books shared by educators in this study promoted traditional, binary and stereotypical viewpoints of gender and gender roles.
"Although books are becoming more diverse with an increased balance between leading female and male characters, many of the roles played by these characters still reflect only traditional gender roles and expectations.
"This makes it challenging for adults when choosing empowering books to share with children."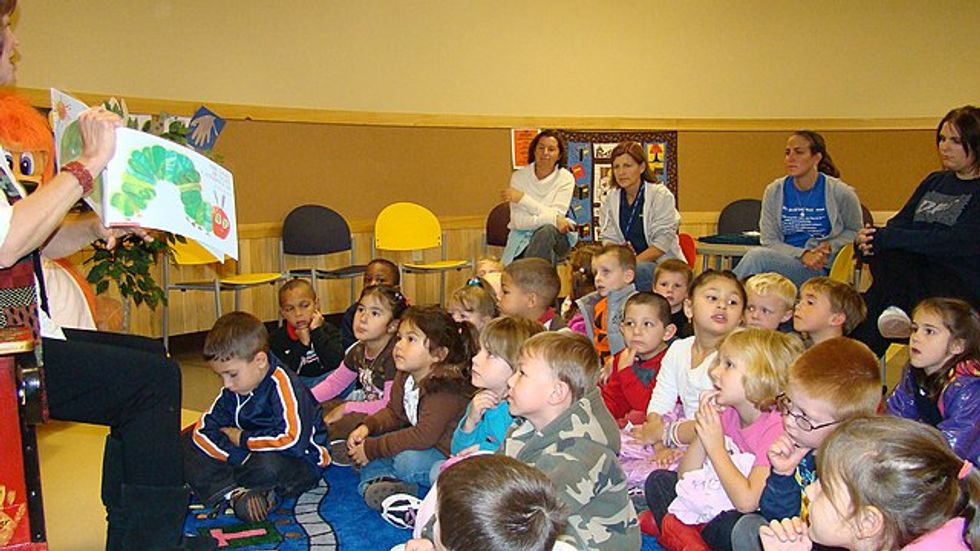 Children being read The Very Hungry Caterpillar
WikiCommons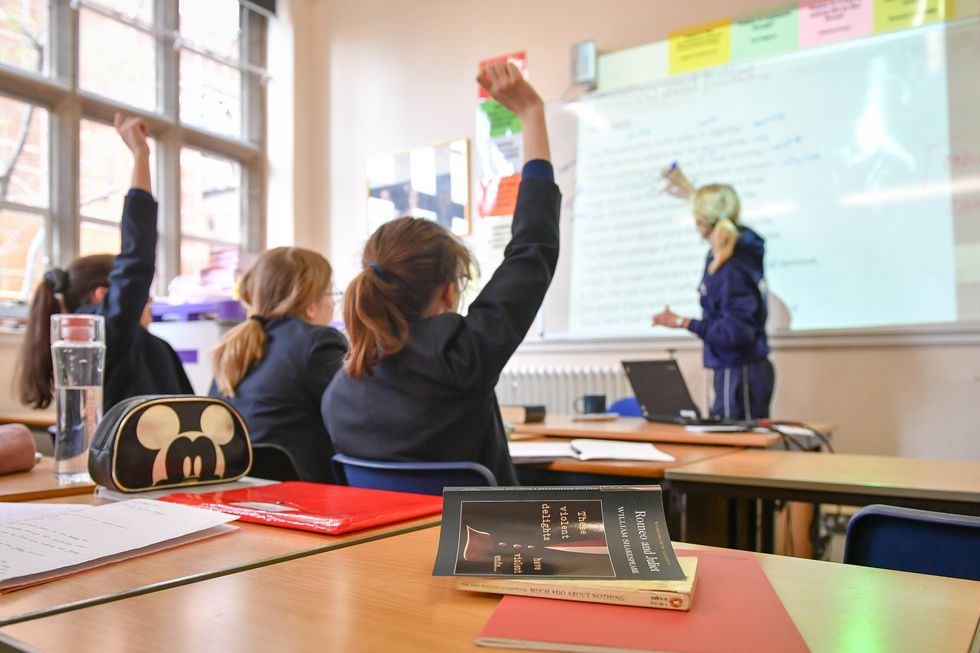 The research found that 90 percent of books read to children were not inclusive
Ben Birchall