Published: 03/11/2022
-
14:37
Updated: 03/11/2022
-
14:50
Suella Braverman has arrived in a Chinook helicopter at an overcrowded migrant processing centre in Kent.
The Home Secretary visited the Western Jet Foil site in Dover which was hit by a firebomb attack on Thursday morning, before visiting the town's Coastguard.
---
She then made her way to the overcrowded immigration processing facility in Manston, which has seen at least one coach full of people moved from the site so far on Thursday.
The Home Secretary transferred from the Chinook to a black BMW with tinted windows as she and her entourage arrived at the gates in Manston, being let straight through by security.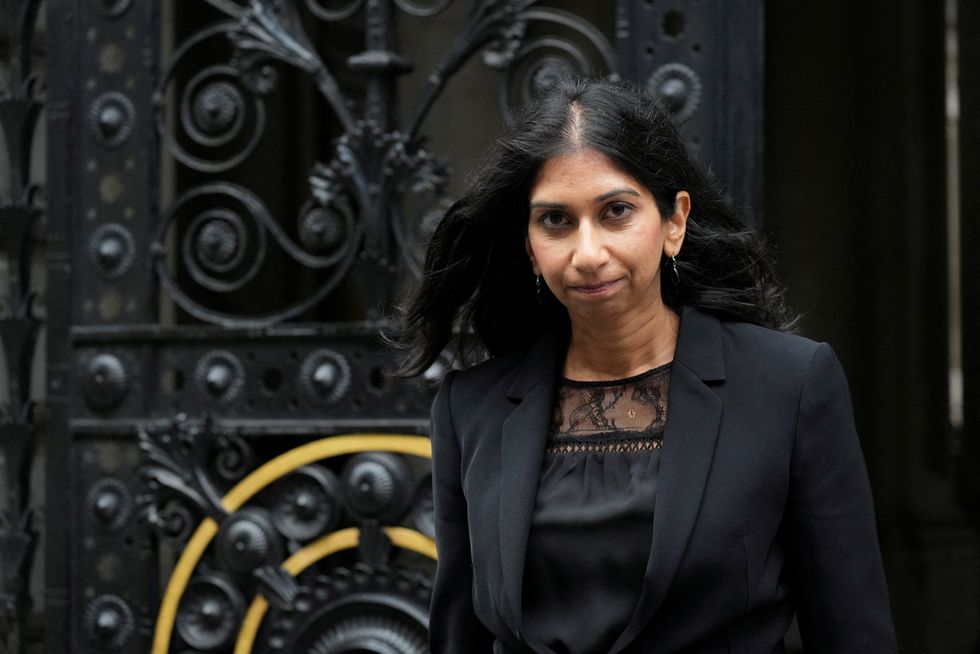 Suella Braverman
MAJA SMIEJKOWSKA
The Home Secretary has come under fire in recent days for describing the number of small boats crossing the Channel as an "invasion".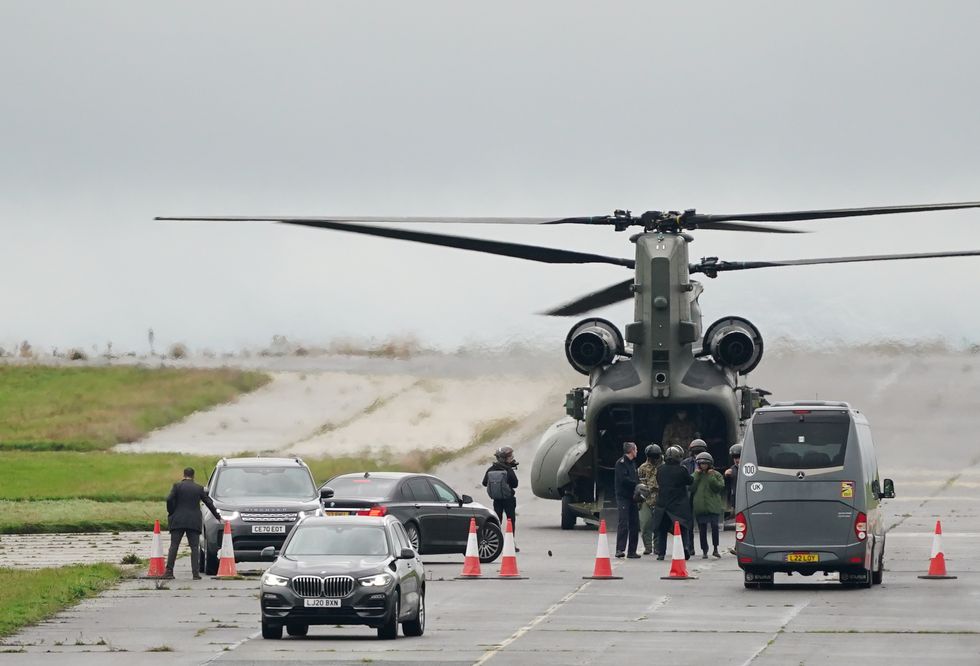 Home Secretary Suella Braverman arrives in a Chinook helicopter for a visit to Manston
Gareth Fuller
She has also come under mounting political pressure over the illegal conditions at the site near Ramsgate, where around 3,500 people are being detained for weeks in a site intended to hold 1,600 for a matter of days.
Government minister Graham Stuart conceded the site was not operating legally and "none of us are comfortable with it", while he also acknowledged there had been "unfortunate language" used to describe the crisis following the condemnation of Ms Braverman's comments.
But he sought to blame an "unacceptable surge" in small boat crossings for the problem, adding that the "system is struggling to cope".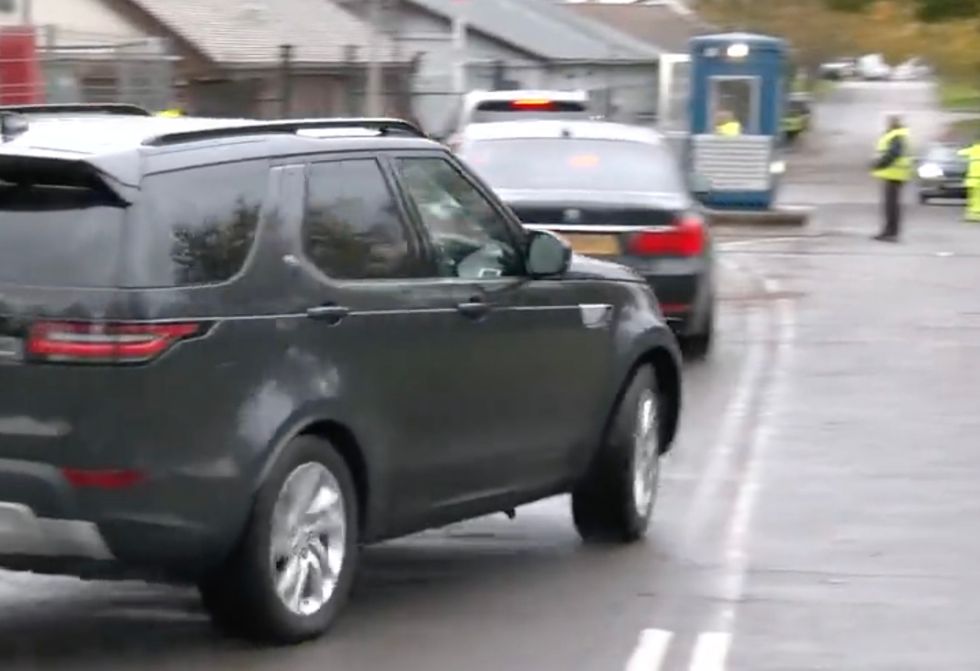 The Home Secretary then transferred from the Chinook to a black BMW
GB News
The Home Secretary shied away from press questions during her visit to Western Jet Foil in Dover – the scene of a petrol bomb attack on Sunday – amid concerns of rising far-right activity fuelled by the failure to control the number of migrants crossing the English Channel in small boats.
But Chancellor Jeremy Hunt insisted she is prepared to "face the music" over the migrant crisis despite avoiding taking questions from the media.
During a visit to a theatre in Carshalton, south London, Mr Hunt was asked why Ms Braverman is not, like him, taking interviews during her visit. He replied: "The Home Secretary did a number of public appearances this week in Parliament.
"She's been prepared to face the music this week and I'm sure you'll continue to have a chance to ask her questions."
It comes as the prime minister of Albania accused Britain of becoming like a "madhouse" with a culture of "finding scapegoats" during a migration crisis where "failed policies" are to blame.
Edi Rama hit out at Ms Braverman's "crazy" choice of language in a combative Commons debate this week, where she claimed there was an "invasion on our southern coast".
Downing Street said it is "extremely grateful" for Albania's co-operation on the migrant crisis. A spokeswoman added: "We have a strong working relationship with them, which we would want to continue to build on."
Albanian nationals made up to over a third of small boat arrivals this year, with rising crossings putting "unprecedented pressure" on the UK asylum system, she said.