Published: 17/06/2022
-
12:32
Updated: 14/02/2023
-
10:59
Sadiq Khan has accused the Government of "inciting" next week's Tube strike.
The London Mayor claimed that Boris Johnson and Grant Shapps were "whipping up" division with the Transport for London funding deal.
---
He said: "At the core of this is the Government… orchestrating and engineering and inciting a strike in London by attaching these conditions to the funding deal, which has got the trade unions really concerned.
"The Tories are in government and this is classic deflecting from Shapps and Johnson who are responsible for this divisive politics, for whipping up them versus us, communities versus workers.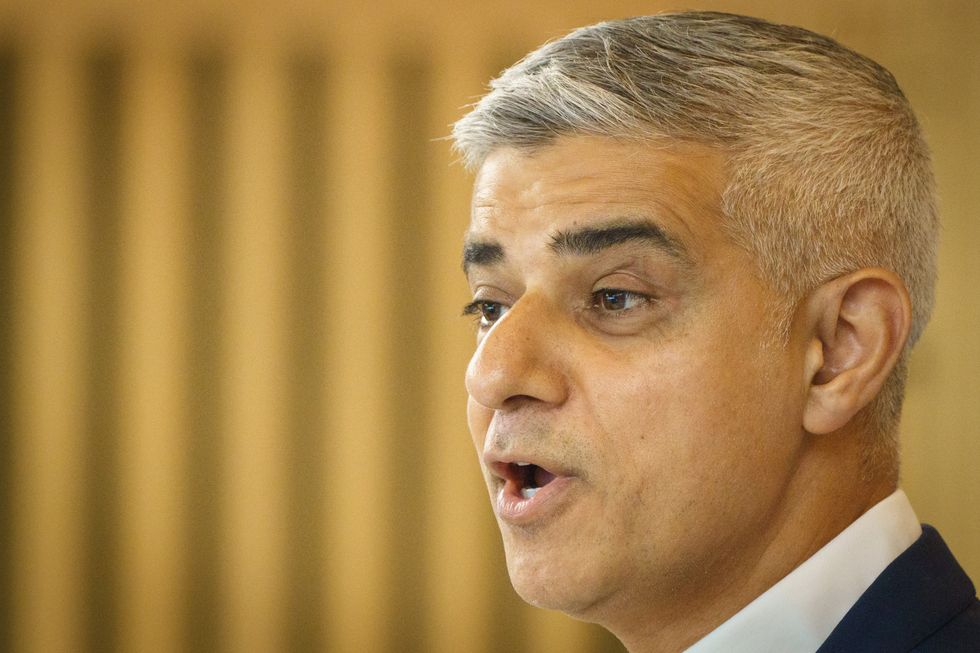 Sadiq Khan
Dominic Lipinski
"And now they've got the audacity to blame Her Majesty's Official Opposition for these strikes when it's the Government that's in the cockpit.
"It's punishing the wrong people – it's the Government who are attaching these strings, not Londoners, not our businesses, not our key workers."
The scale of disruption travellers face next week during rail and Tube strikes has been revealed as the political heat over the dispute was turned up, with angry clashes between the Government and Labour.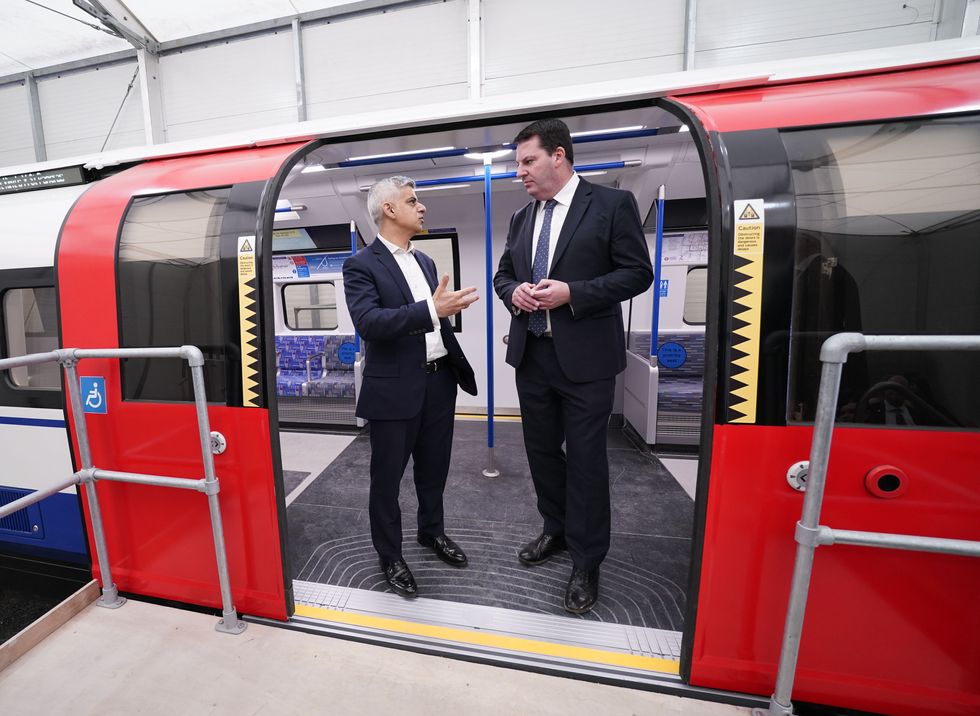 Mayor of London Sadiq Khan (left) with Andrew Percy MP Brigg & Goole during his visit to the Siemens Mobility factory in Goole, which will manufacture 94 new tube trains for London Underground to replace the 1970s-built Piccadilly line fleet from 2025
Danny Lawson
Half of Britain's rail lines will be closed during strikes on June 21, 23 and 25 by the Rail, Maritime and Transport union (RMT), while Transport for London (TfL) "strongly encouraged" people not to travel on London Underground on June 21 because of a 24-hour walkout by the RMT and Unite.
The disputes have flared over pay, jobs and conditions, with the Transport Salaried Staffs Association (TSSA) announcing more strike ballots at rail companies on Wednesday, increasing the threat of a prolonged summer of disruption.
Network Rail (NR) said no passenger services will serve locations such as Penzance in Cornwall, Bournemouth in Dorset, Swansea in South Wales, Holyhead in North Wales, Chester in Cheshire and Blackpool, Lancashire.
There will also be no passenger trains running north from Glasgow or Edinburgh.
Open lines include the West Coast Main Line from London to Scotland via locations such as Birmingham and Manchester.
The number of passenger services on those days is expected to be limited to around 4,500, compared with 20,000 normally.
Lines will only be open between 7.30am and 6.30pm, meaning services will start later and finish earlier than usual.