Published: 21/07/2022
-
18:00
Updated: 14/02/2023
-
10:48
Sadiq Khan has said farewell to Boris Johnson and wished him "all the best in his retirement" after his final appearance as Prime Minister in the Commons, as the mayor accused him of presiding over "the most anti-London Government in the history of Governments".
While visiting Plaistow Fire Station in east London to pay tribute to the work of London Fire Brigade during the hottest day on record in the UK, the London Mayor accused the Prime Minister of having "a middle-age crisis" and "trying to be like Tom Cruise flying a plane" while fires raged across the country.
---
His comments came after a selfie video emerged of Mr Johnson flying in a Typhoon fighter jet last week.
Asked if he had any parting words for the Prime Minister, Mr Khan said: "I wish Boris Johnson all the best in his retirement. I wish him and his family all the best going forward.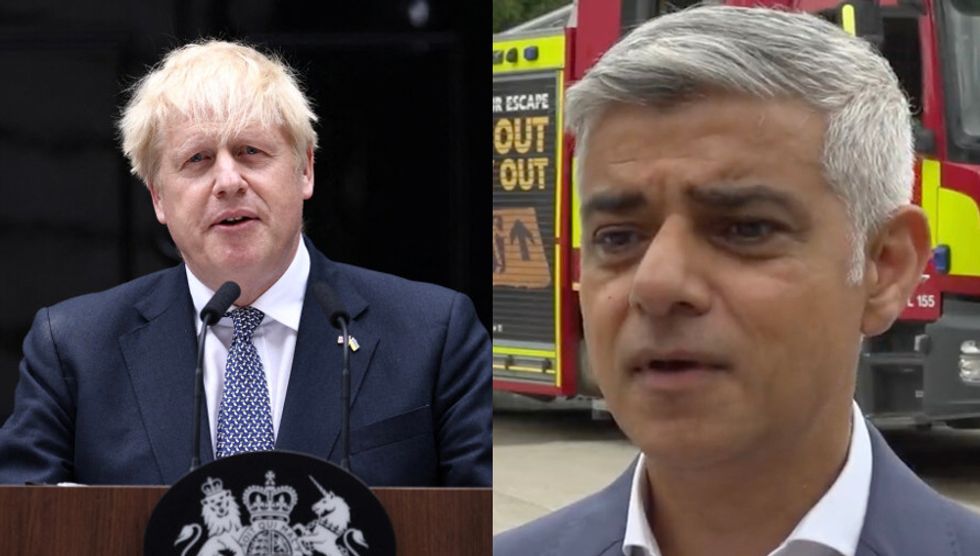 Boris Johnson and Sadiq Khan
PA
"He would say he's had a good innings, I think London is currently facing the consequences both of his mayoralty and of his premiership in relation to a cost-of-living crisis, in relation to inflation being at record levels, in relation to austerity affecting all our public services, in relation to this being the most anti-London government in the history of governments.
"And so his legacy will be there for Londoners to see now and I suspect for future generations.
"I do find it astonishing that when I held a London Cobra (meeting) on Friday which I chaired, I was in regular contact with various people across the weekend, Monday, Tuesday, Wednesday – the Prime Minister was holding a lavish party at Chequers and impersonating a middle-age crisis trying to be like Tom Cruise flying a plane.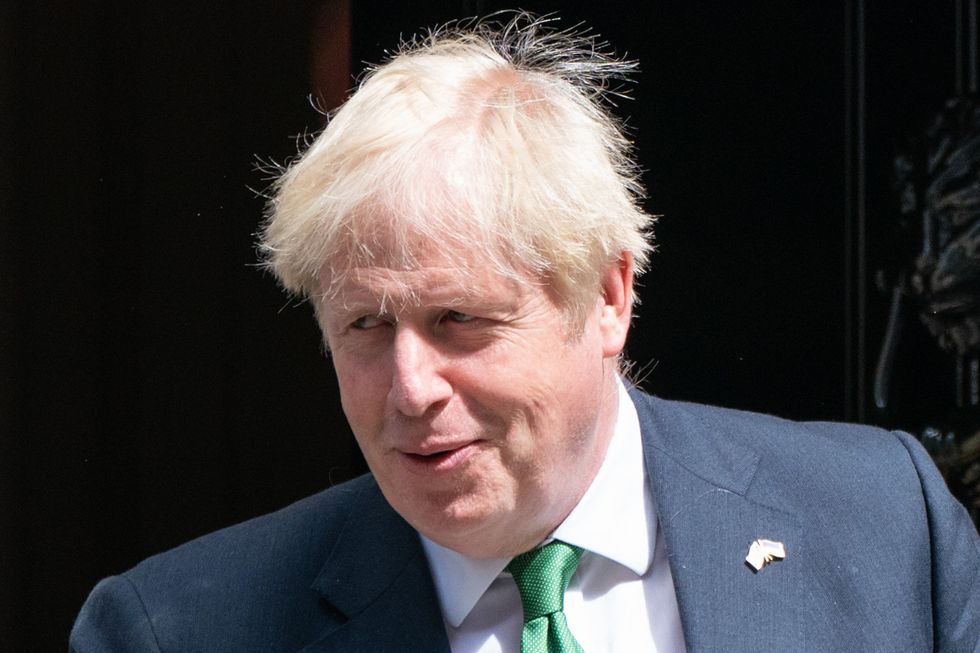 Mr Khan wished Mr Johnson "all the best in his retirement"
Dominic Lipinski
"I think if he wants to stay as Prime Minister for the next six weeks, he needs to take charge of some of these issues to make sure that for six weeks we don't have a Prime Minister who has checked out, we need a full-time Prime Minister."
Downing Street has previously said Mr Johnson's Typhoon flight was "important" to understand the RAF's capabilities, and insisted no taxpayers' money was used for the Chequers party.
Mr Khan praised Greg Clark, secretary of state for levelling up, housing and communities, for regular contact over the weekend and the beginning of the week, but he criticised Tory leadership candidates for not talking more about climate change and net zero during the heatwave.
"I've got to be honest, we've had good relations with the Government over the last few days… it's really important we work closely together, we are on the same side here.
"At a time when there's a Conservative leadership contest, candidates vying to be the next prime minister in the middle of a heatwave caused by climate change, it beggars belief that they're not talking more about how to deal with climate change, how we should be sprinting towards net zero rather than kicking this can down the road."