Published: 10/11/2021
-
17:41
Updated: 10/11/2021
-
17:57
Russia has flown nuclear-capable bombers over Belarus, as the EU weighs up new sanctions against Minsk for encouraging a "hybrid attack" against Poland and Lithuania.
The two Tu-22M3 bombers patrolled the airspace and helped test Belarus and Russia's joint air defense system, Russia said.
---
Meanwhile EU ambassadors agreed that president Alexander Lukashenko's move to allow migrants to fly into Minsk from the Middle East equated to a "hybrid attack", which was being weaponised against Brussels.

Belarus denies any wrongdoing, but reports suggests Minsk has been putting on additional flights in to Belarus for people fleeing conflict and poverty in the Middle East.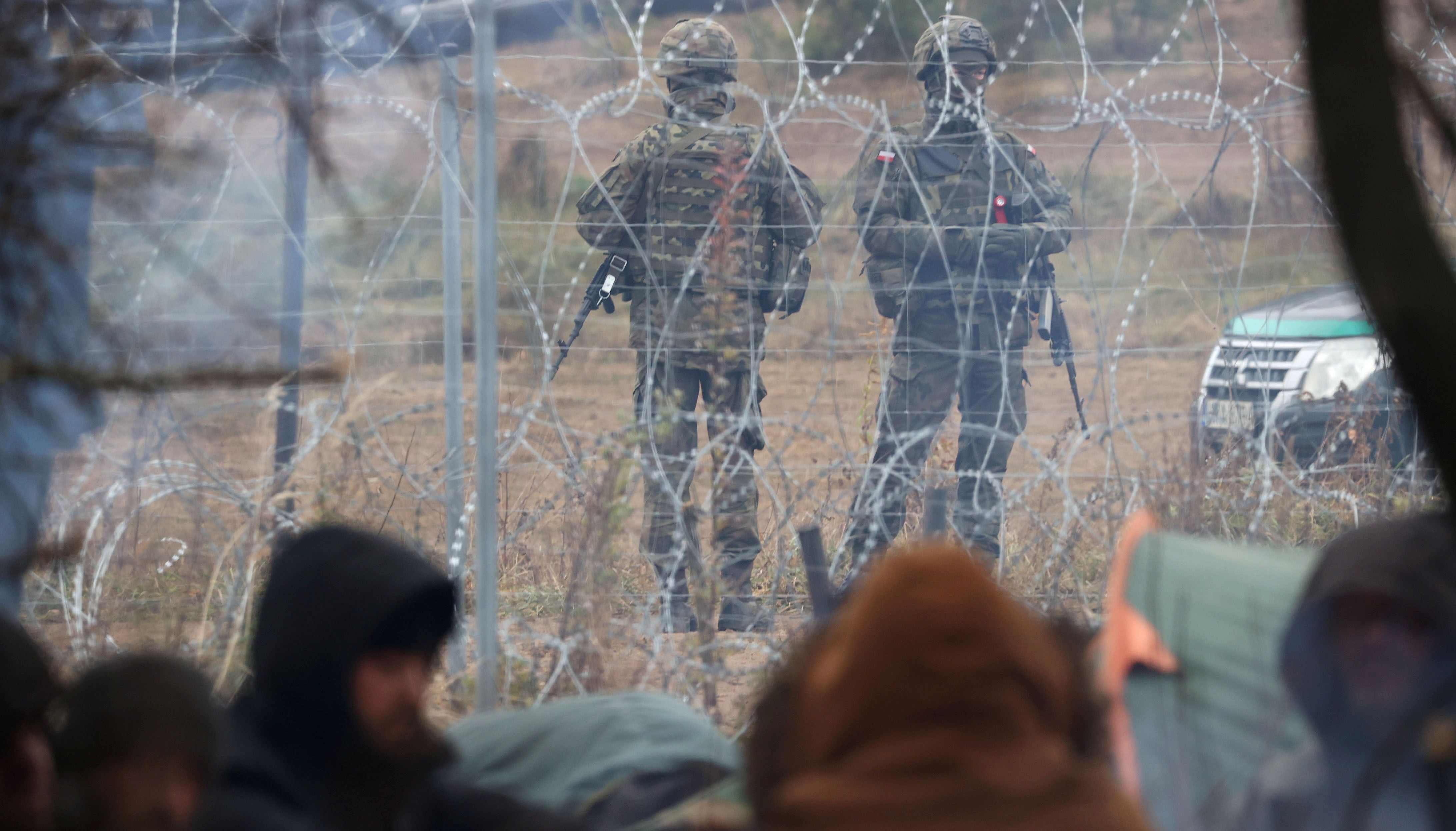 Polish service members are seen through a barbed wire fence as hundreds of migrants gather on the Belarusian-Polish border in an attempt to cross it in the Grodno region, Belarus November 10, 2021.
BelTA
They then travel to the border with EU members Poland, Lithuania or Latvia by taxi, bus or cars provided by human smugglers and try to cross.
If successful, they request asylum in Poland or contact family members or smugglers who can drive them to western Europe, the final destination for the majority.
The EU is close to imposing more sanctions, including targeting 30 individuals and entities including the foreign minister and Belarusian airline Belavia, with approval as early as next week. The sanctions will be discussed on Thursday with the possibility of approval by Monday. German chancellor Angela Merkel has appealed to Russian president Vladimir Putin to ask for his help to resolve the crisis.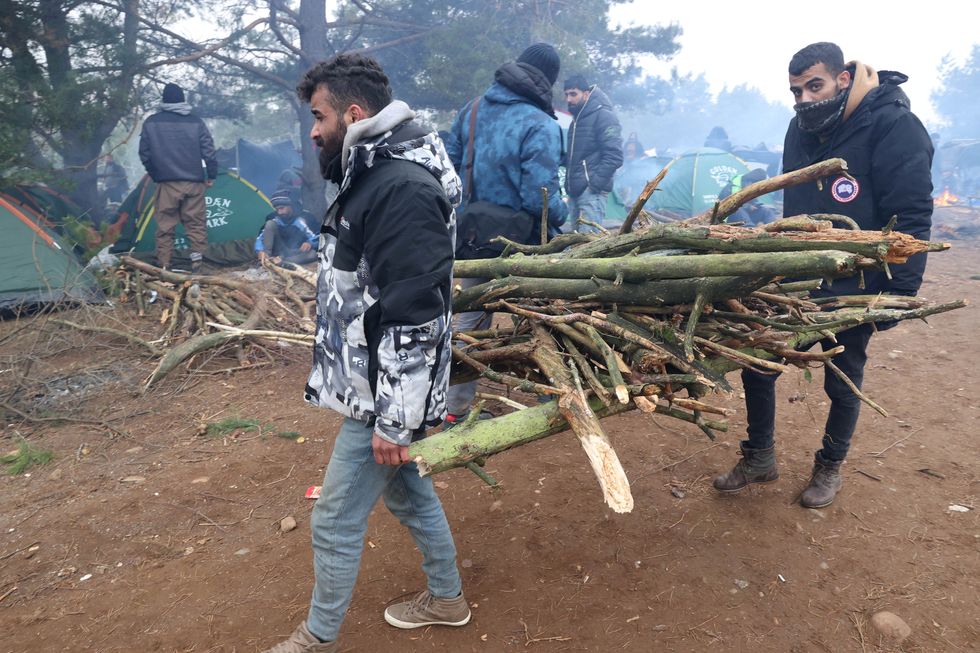 Migrants gather firewood near the Belarusian-Polish border in the Grodno region, Belarus November 10, 2021.
BelTA
"She gave a clear message to Putin, he will speak to (Belarus leader Alexander) Lukashenko," a senior EU official said, adding that the German leader was expecting a call-back from Putin later on Wednesday. The official said it was not clear what role Russia was playing in the migration crisis, but that Putin was likely to have some influence over Lukashenko.
The move to allow migrants to cross into the EU is seen as a ploy by Belarus to try to persuade Brussels to ease sanctions against it, following accusations of a rigged presidential election which allowed president Alexander Lukashenko to maintain his stranglehold over the country.
France has signalled it is prepared to step-up sanctions against Belarus.
"This is why France (...) is ready to examine a strengthening of measures against the Belarusian regime, the persons and entities involved in this trafficking in human beings," a spokeswoman of the French foreign ministry.