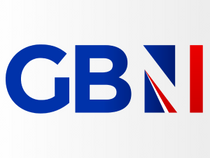 Published: 11/03/2022
-
08:37
The Transport Secretary has called upon the Isle of Man to remove the billionaire's helicopter with the number plate M-HELI from the UK register, according to Politico.
The reported move is part of Mr Shapps' mission to "gather intelligence on suspect aircraft" to further punish Kremlin allies.
---
An associate of the Tory MP said: "If we find they belong to persons on the sanctions list or people resident in Russia they will be grounded. He's calling time on the oligarchs' flying gin palaces."
Yesterday, ministers ramped up their sanctions against Russian oligarchs to put pressure on Vladimir Putin to end his war in Ukraine.
Abramovich was one of seven oligarchs who had their UK assets frozen in the estimated £15billion sanction hit.
Now, the billionaire's private transport fleet, which is reported to include three helicopters and two mega yachts, is under threat of being impounded due to the sanctions.
The freezing of his UK assets has also prevented him from carrying out the sale of his football club Chelsea FC.
When contacted by GB News, a spokesman for the Department of Transport declined to comment.