By Tom Evans
Published: 14/06/2022
-
21:40
Updated: 14/06/2022
-
21:55
The European Court of Human Rights issued injunctions at the 11th-hour preventing migrants from boarding the plane.
And Mr Tice, former Brexit Party MEP, told GB News now is the time for the UK to pull out of its jurisdiction.
---
Speaking on Dan Wootton Tonight, he told host Patrick Christys: "This country should withdraw from the European Court of Human Rights with immediate effect."
There is not believed to be a route for the Home Office to appeal against the decision.
Boris Johnson earlier suggested lawyers representing migrants were "abetting the work of criminal gangs" as last-ditch court hearings took place.
The Prime Minister insisted the Government would not be deterred from its policy, despite criticism from the Church of England and reportedly also from Prince Charles.
Mr Johnson acknowledged there had been criticism of the plan from "some slightly unexpected quarters" but highlighted the legal profession as the main source of opposition.
As Mr Johnson stepped up his attack on the legal profession, Supreme Court president Lord Reed pointedly referred to lawyers "performing their proper function" representing their clients against the Government as he dealt with one of the cases related to the Rwanda policy.
The Bar Council and Law Society of England and Wales issued a joint statement condemning the "misleading and dangerous" comments from the Prime Minister.
The flight's cancellation comes despite Foreign Secretary Liz Truss saying it would take off no matter how few people were on board.
She said "some" individuals would be on the plane to Africa on Tuesday evening but could not say how many as she insisted the scheme is both legal and "value for money", despite the reported £500,000 cost of the flight.
Downing Street said the current approach cost the UK taxpayer £1.5billion every year already, with almost £5million a day accommodating asylum seekers in hotels.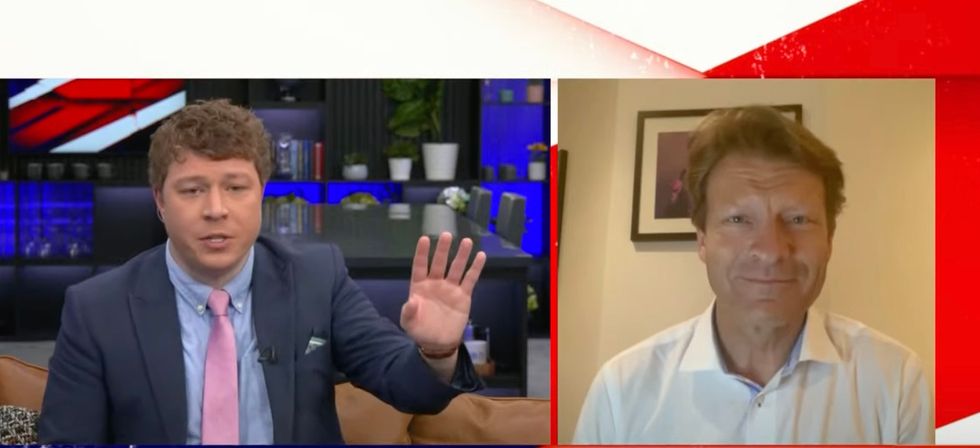 Richard Tice spoke to Patrick Christys on Dan Wootton Tonight
GB News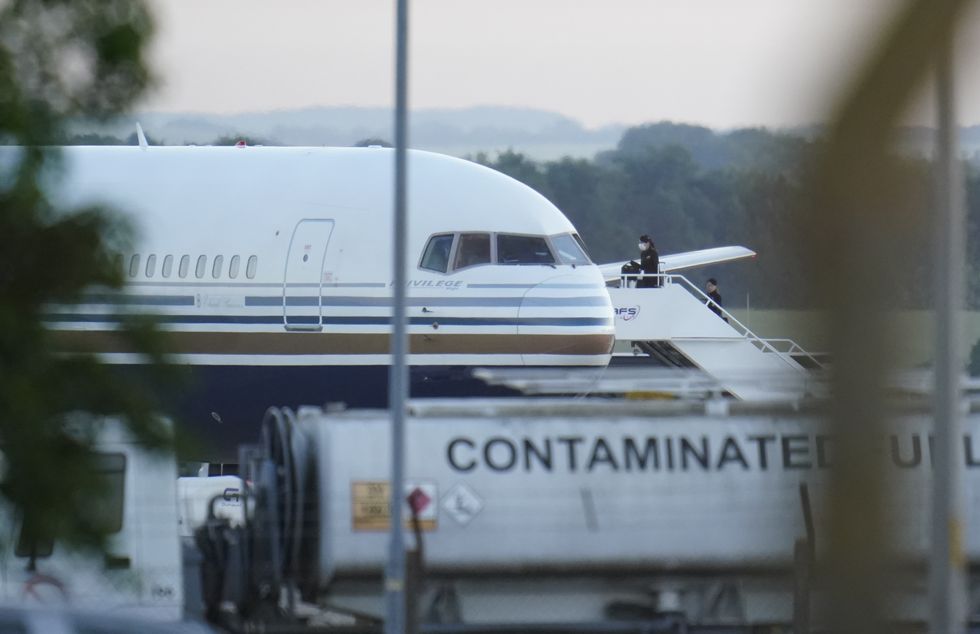 A flight bound for Rwanda was due to take off on Tuesday
Andrew Matthews