By Anna Fox
Published: 12/07/2022
-
18:05
Updated: 14/02/2023
-
10:50
Conservative MP Rehman Chishti has pulled out of the leadership contest after failing to secure a single public supporter among fellow party MPs.
Leader of the 1922 Committee, Sir Graham Brady outlined how running candidates would need to secure backing from a minimum of 20 MPs in order to progress to the next round.
---
In a statement to his supporters via Twitter, Mr Chishti said: "I will not be taking my campaign any further for the leadership of our party @Conservatives as I have not been able to secure the necessary parliamentary backing."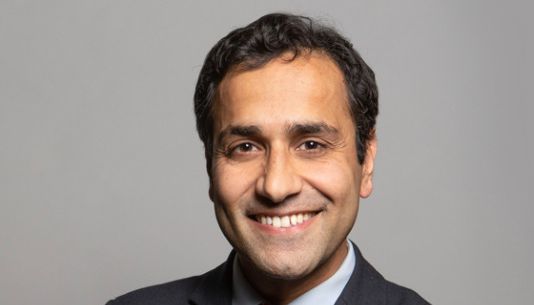 Rehman Chishti
UK Parliament
Accompanying his tweet, the largely unknown MP attached a resignation letter, highlighting how his campaign was "bottom-up" with "very few resources".
The newly-appointed Foreign Office minister made an unlikely bid for the Tory leadership on Sunday evening in a video posted on Facebook.
The Gillingham and Rainham MP refrained from detailing a candidate he would support stating: "I will carefully look at the other candidates who have qualified and see how they relate to my values and vision for a fresh start with fresh people and fresh ideas appointed on a merit-based system to serve and take forward our great country while working in partnership and collaboration across the Party in an innovative manner."
Concluding his letter, the Tory MP thanked the media for the opportunity to make his case, then wished other candidates "all the best in this campaign".
Sir Graham addressed the media yesterday evening outlining the rules and regulations that willing Conservative Leadership candidates must comply with in order to be successful.
In the second ballot, on Thursday, MPs are required to obtain support from 30 MPs in order to progress to the next round, accelerating to the final two as soon as possible.
The Tory leadership campaign gained momentum over the weekend, with a variety of MPs publishing videos highlighting their bid for next the position of next Conservative leader.
Rishi Sunak, who wasted no time on Friday in publicly stating an intention to stand, remains an early favourite.