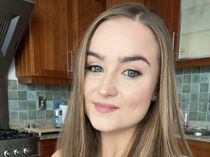 By Roisin Lynch
Published: 13/10/2022
-
18:50
Updated: 14/02/2023
-
10:36
The Queen Consort met with domestic abuse workers and survivors on her first solo engagement in her new title.
Camilla met people who had used the domestic abuse service at Chelsea and Westminster Hospital, as well as independent domestic violence advisers and other staff in the field at the hospital on Thursday.
---
During the visit, Camilla met Shana Begum and her three-week-old son Jeremy.
Ms Begum has used her personal experience of abuse to serve as a "pioneer" worker for the domestic abuse charity, SafeLives. Camilla, responded, saying it was "really nice to hear such a positive story" after Ms Begum told her that her life was "very different" now.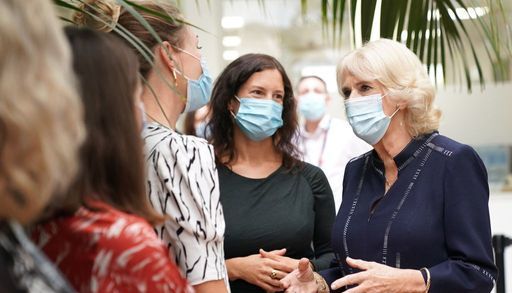 The Queen Consort (right) meets members of staff and independent domestic violence advisers in the indoor garden during a visit to a maternity unit at Chelsea and Westminster hospital in London
Kirsty O'Connor
Camilla, obviously touched by Ms Begum, said she was "doing a wonderful job" and that it was "very important" to have people with experience of abuse involved in support services.
This is not the first time Ms Begum has met the Queen Consort, she previously met Camilla at another domestic abuse campaign.
"We met in Manchester when I was expecting the baby and it's really lovely for the Queen to see the baby three weeks in.
"She's always been really down-to-earth and an amazing patron for SafeLives."
Zainab Al-Shariff, an independent domestic violence advocate from the Al-Hasaniya Moroccan women's centre, also met the Queen Consort, she said that Camilla referenced "the stigma back in the day" that used to be attached to domestic abuse.
Ms Al-Shariff said it was "an honour" that Camilla had chosen to make this her first solo engagement as Queen Consort,
"It's inspirational to know that someone from the Royal Family has taken a real interest in domestic abuse."
The Chelsea and Westminster Hospital has a domestic abuse model which involves close partnership with specialist agencies Standing Together, Victim Support and Galop to provide a coordinated community response.