Published: 15/06/2022
-
12:55
Updated: 15/06/2022
-
13:09
Priti Patel "has no one but herself to blame" for the Rwanda flight "shambles", Shadow Home Secretary Yvette Cooper has said.
Speaking in the House of Commons, Ms Cooper said: "This is a shambles and it is shameful and the Home Secretary has no one but herself to blame."
---
"This is not and never has been a serious policy and she knew that when she chartered the plane.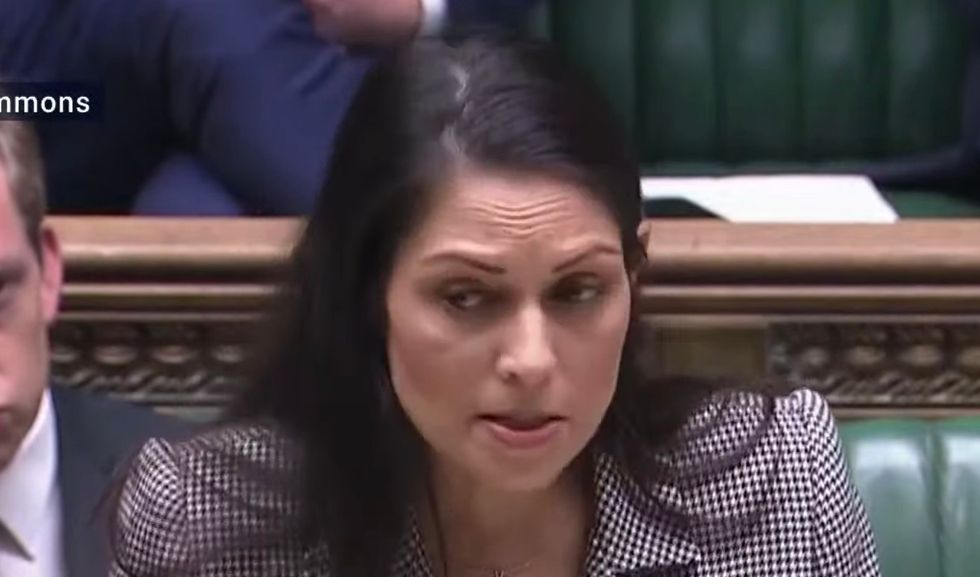 Home Secretary Priti Patel
GB News
"She knew that among the people she was planning to send to Rwanda on this plane were torture and trafficking victims.
"She knew she didn't have a proper screening process in place, she knew that some of them might be children.
Her comments come after the first flight carrying migrants to Rwanda was cancelled at the 11th hour yesterday following a legal challenge from the European Courts of Human Rights (ECHR).
During a statement at the beginning of the debate, Ms Patel said the ECHR's decision is not an "absolute bar" and reiterated her support for the policy.
Ms Patel said: "The British people have repeatedly voted for controlled immigration and the right to secure borders. This is a Government that acts and hears that message clearly. And we are determined to deliver that."
She outlined how the first flight to take asylum seekers to Rwanda was due to take place on Tuesday night but did not go ahead because of the decision of an "out-of-hours" judge from the European Court of Human Rights "minutes" before departure.
She said removal directions for people on the flight have been "paused", but added: "The European Court of Human Rights did not rule that the policy or relocations were unlawful, but they prohibited the removal of three of those on last night's flight.
"Those prohibitions last for different time periods but are not an absolute bar on their transfer to Rwanda. Anyone who has been ordered to be release by the courts will be tagged while we continue to progress their relocation."
She said the court's decision was "disappointing and surprising", but added "we remain committed to this policy" before adding: "We believe that we are fully compliant with our domestic and international obligations, and preparations for our future flights and the next flights have already begun."
There has been growing calls for Britain to ditch the ECHR following yesterday's events, including from GB News presenter Nigel Farage.
Speaking on Twitter earlier today, Nigel said: "Left wing lawyers now dictate our immigration policy.
"Time to leave the ECHR and finally complete Brexit."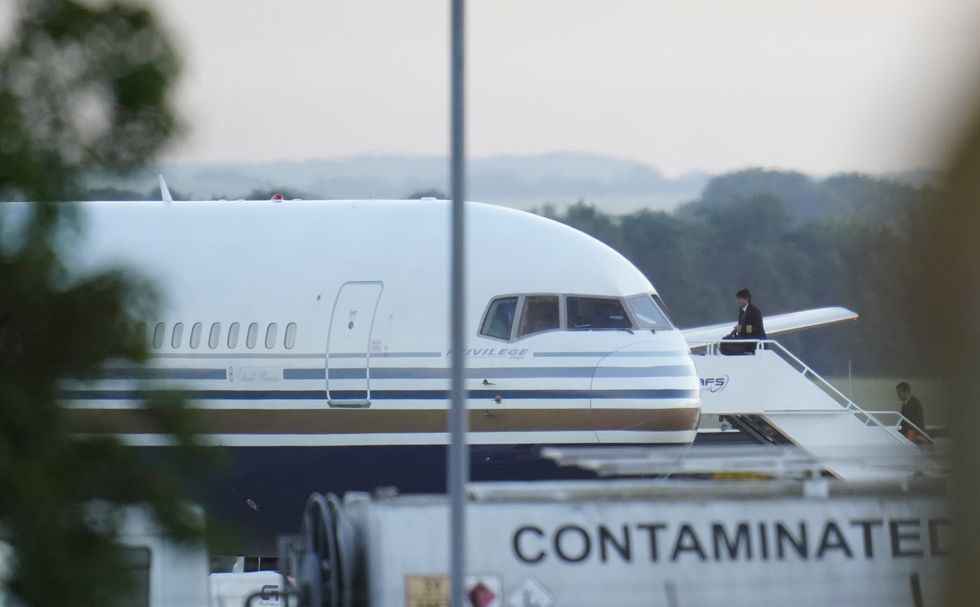 The first flight carrying migrants to Rwanda was cancelled at the 11th hour yesterday
Andrew Matthews