Published: 05/04/2022
-
19:51
Priti Patel is predicted to be left with "even more egg on her face" if the plans to send migrants to Rwanda for processing are enforced.
Boris Johnson is expected to unveil proposals to fly asylum seekers to the African country for processing and settlement later this week.
---
Philip Trott, Senior Counsel at Vanessa Ganguin Immigration Law, has slammed the proposal.
Speaking to Nigel Farage on GB News, he said: "I don't think this is going to stop people traffickers. In fact I think there will be a lot more infringement of liberties in Rwanda than infringement in the UK."
He condemned Ms Patel's previous handling of the UK's migrant crisis, referring to when the Home Secretary confiscated phones from migrants as they arrived in Dover.
Mr Trott said: "She's certainly got a lot of egg on her face and I fear she's going to have more egg on her face any minute now if this comes into law."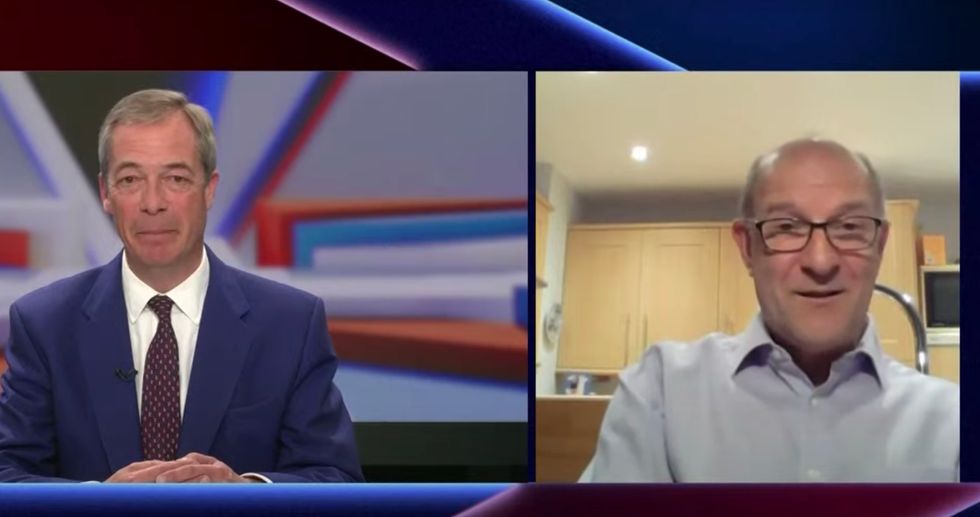 Nigel Farage and Philip Trott
GB News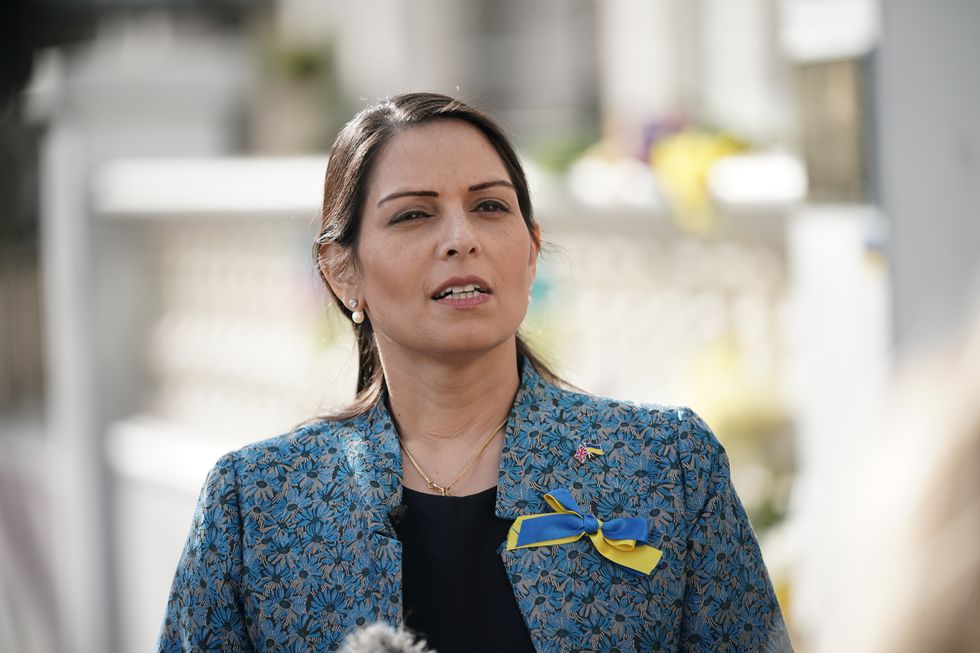 Home Secretary Priti Patel
Yui Mok
He continued: "How on earth would an individual be able to access quality immigration lawyer advice in Rwanda?"
Nigel responded that immigration lawyers like himself will have to relocate and hope the government puts up the money for his services.
Mr Trott said he wasn't sure as very little guidance had been given so far, adding: "What we do know is that the Rwandan government haven't got a shining reputation for their treatment of anybody."
Britain is expected to pay Rwanda millions as part of the new deal.
Mr Trott claimed: "The cost of keeping a single migrant in a detention centre in Rwanda is in the region I think of £2 million per person.

"That can't be right, you can put people in the Ritz for less than that!"
Some 28,526 people crossed the English Channel last year, with the Union for Borders, Immigration and Customs warning that this number is expected to almost double in 2022.
A Home Office spokesperson said: "As set out in our new plan for immigration we are committed to working closely with a range of international partners as we continue to fix our broken asylum system."