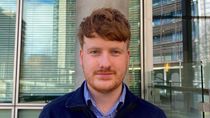 Published: 11/10/2021
-
15:15
Updated: 11/10/2021
-
15:17
New polls released by United Surveys show that one fifth of the Poland publicare in favour of the country exiting theEuropean Union.
Adopting the name "Polexit", these figures are the highest they have ever been despite Poland only joining the EU 17 years ago in 2004.
---
The results broke down as 88 percent of the public wanting to remain, seven percent in favour of leaving.
57 percent of participants surveyed said "Polexit" is not "realistic" while 30 percent said they were thought it was a possibility.
Critics of the right-wing nationalist government fear that the court ruling could lead to an eventual "Polexit", or Poland being eventually forced to leave the EU over an impression that it is rejecting the bloc's laws and values.
The government of Prime Minister Mateusz Morawiecki denies that it is seeking to leave the bloc, although top members of the ruling party have recently used language suggesting this might be their aim.
EU membership is extremely popular in Poland, having brought new freedom to travel and a dramatic economic transformation to the central European nation, which had endured decades of communist rule until 1989.
These new figures coincide with Poland renewed clash with the bloc over Brussel's rule of law.
Some have suggested that the five-year legal battle between Warsaw and the EU has strengthened a case for "Polexit."