Published: 15/06/2022
-
10:58
Updated: 14/02/2023
-
11:01
Prime Minister Boris Johnson is set to face a grilling from Labour Party leader Sir Keir Starmer after the first Rwanda plane failed to take off yesterday.
The pair will face off during Prime Minister's Questions (PMQs) later today in the House of Commons with Rwanda set to be up on the agenda.
---
The first batch of migrants were due to be flown to the African country on Tuesday, but an 11th-hour legal challenge from the European Courts meant the plane never took off.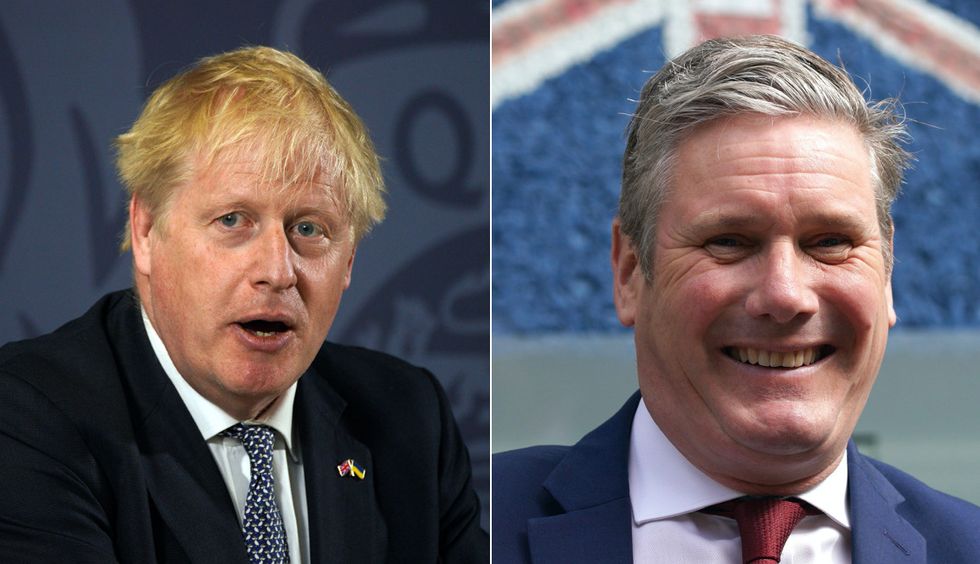 Boris Johnson and Sir Keir Starmer
PA
The European Court of Human Rights confirmed that it had granted an urgent interim measure in regards to an Iraqi national, and it is understood the Court was considering a number of further requests.
The appeals were understood to be considered by an out-of-hours judge on papers, overruling the UK rulings.
It is also understood that, at the present time, there is not a route for the Home Office to appeal against the decision.
The European Court has indicated to the UK Government that the Iraqi national should not be removed to Rwanda until three weeks after the delivery of the final domestic decision in his ongoing judicial review proceedings.
Mr Johnson, who Is yet to speak about the flight failing to take off, suggested yesterday that lawyers representing migrants were "abetting the work of criminal gangs" as last-ditch court hearings took place in the UK.
The Prime Minister had insisted the Government would not be deterred from its policy, despite criticism from the Church of England and reportedly also from the Prince of Wales.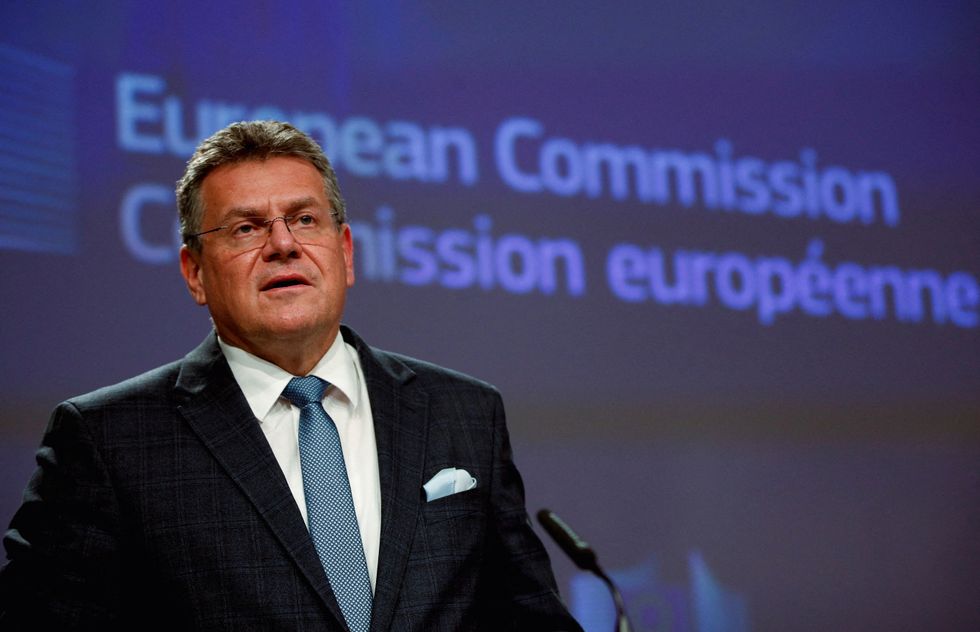 The Northern Ireland Protocol could also be on the agenda after the EU launched a fresh round of legal action on the UK
JOHANNA GERON
He also acknowledged there had been criticism of the plan from "some slightly unexpected quarters" but highlighted the legal profession as the main source of opposition to the Rwanda policy.
While Sir Keir could also speak question the PM about Northern Ireland after the EU launched fresh legal action against Britain following the Government's move to unilaterally scrap parts of the Protocol.
Speaking in Brussels earlier today, European Commission vice president Maros Sefcovic said the Government had set out to "unilaterally break international law".
The plan would mean "breaking an agreement that protects peace and stability in Northern Ireland, an agreement reached together only three years ago" by Boris Johnson's Government and the EU.
Mr Sefcovic said: "Let there be no doubt: there is no legal nor political justification whatsoever for unilaterally changing an international agreement.
"Opening the door to unilaterally changing an international agreement is a breach of international law as well.
"So let's call a spade a spade: this is illegal."