Published: 28/04/2022
-
12:37
Updated: 14/02/2023
-
11:27
A plan to tackle the under-representation of British Asians within academies has been launched by the Premier League and Kick It Out.
Data published by the Professional Footballers' Association earlier this year showed there were just 115 players from a British Asian background out of almost 15,000 players in academy and professional football.
---
The mission of the South Asian Action Plan (SAAP) will be to improve player pathways, increase the diversity of staff within academies and offering equality, diversity and inclusion education sessions to existing talent identification and recruitment specialists.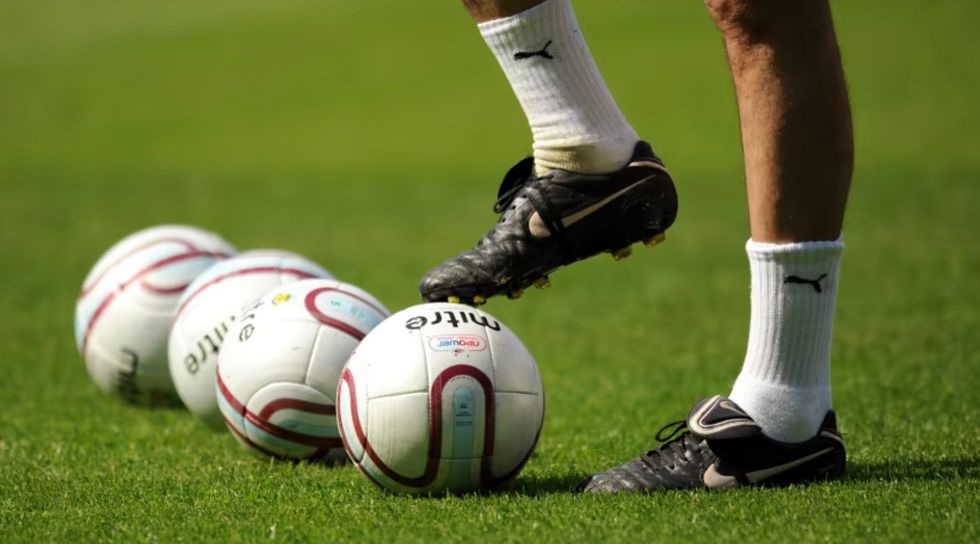 Football
PA
Kick It Out chair Sanjay Bhandari said: "The South Asian Action Plan is a crucial step forward to build on recent successes and develop sustainable pathways into the game for South Asian players.
"Representation of South Asians on the pitch in elite football is a statistical anomaly. Currently, it reflects neither the population nor the popularity of football amongst the British South Asian community. We love the game as fans and want to be seen more on the pitch.
"This is a generational opportunity to create change and inspire the next generation. We look forward to working with the Premier League and our other partners across the game to deliver it."
The plan will initially focus on the under-nine to under-11 age groups, when most boys enter the academy system, and analyse what the current barriers to entry are.
The Premier League will also continue to support existing initiatives which promote and support Asian inclusion within the sport, such as the Asian Inclusion Mentoring Scheme (AIMS) operated by the PFA.