By Tom Evans
Published: 01/09/2022
-
09:25
Updated: 14/02/2023
-
10:42
Ms Mordaunt was one of the early frontrunners in the Tory leadership debate but eventually lost momentum.
It looked at one stage like she would make it through to the final two candidates, alongside former Chancellor Rishi Sunak, but a string of Conservative Party MPs rallied around Liz Truss and Ms Mordaunt fell short.
---
One issue that appeared to hinder Ms Mordaunt's progress was the debate over trans rights.
In July, she accused Tory rivals of trying to block her from reaching the final two by "mudslinging" in a "black ops" campaign.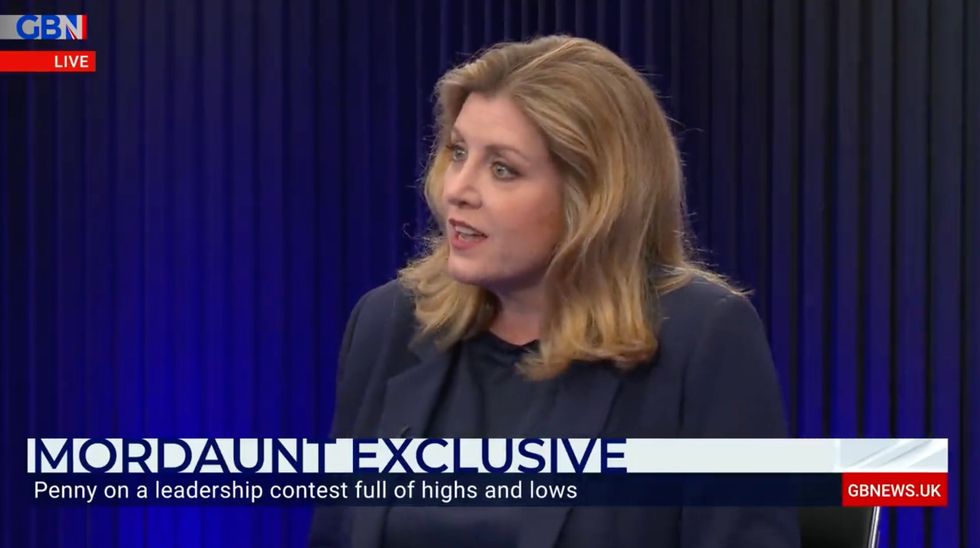 Penny Mordaunt reflecting on the Tory leadership campaign
GB News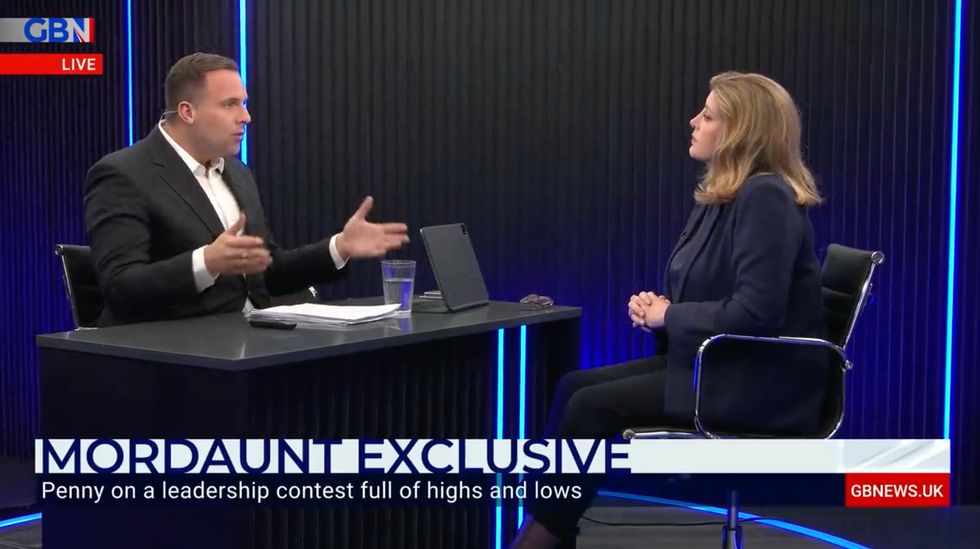 Dan Wootton in conversation with Penny Mordaunt
GB News
Criticism of her for being too "woke" on issues such as trans rights, she predicted, was doomed to fail.
Appearing on GB News' Dan Wootton Tonight, she spoke frankly about it.
GB News' Dan said: "When it comes to the difficult issues like women's sport, like safe spaces for females, toilets, changing rooms, hospital wards...that actually a trans woman isn't a woman?"
Ms Mordaunt replied: "So, look, let's address this issue.
"I said this in the campaign. I said it before the campaign. I am biologically a woman, I know the difference between a man and a woman.
"I can't believe we've had these debates during this contest. There's been far too much b******s, in every sense of the word, discussed.
"Quite frankly I understand this because, as you alluded to, I train against men. I understand the biological differences.
"Which is why, when I held the equalities brief, I raised the issue about sport years ago.
"It's why I've always said we need to look at the science in this, we need to listen to the sporting bodies. They need to have the confidence to make the right decisions."
Ms Mordaunt then went on to explain why the issue is complex, calling for more respectful discourse.
She added: "But, and this is why everyone gets their knickers in a twist, because there are some people who were born – for example – men who, legally, are recognised as women.
"When we're writing law, that is clearly a very important factor.
"Trans women aren't biological women – like me – but they deserve respect, they deserve kindness, and I will always take that approach in my politics."